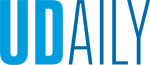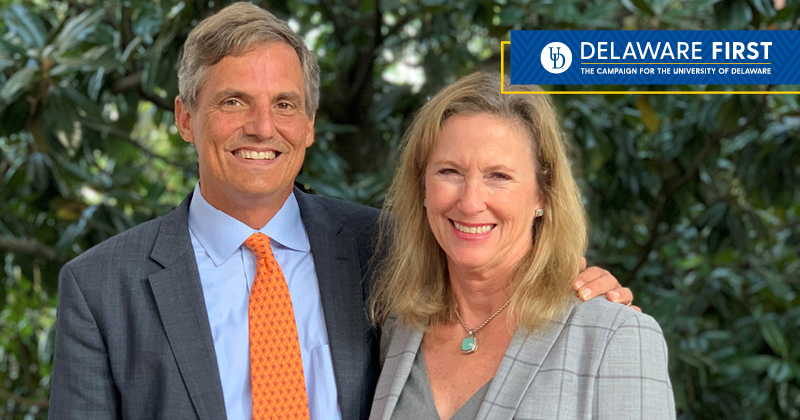 Delaware First: Shaping the next generation of educators
Article by Christine E. Serio-Shively Photo courtesy of Terri and Bob Smith May 10, 2022
Supporting the Teachers of Tomorrow program for greater impact and diversity
Growing up, Kayla Grant had many ideas of what she wanted to be. A biologist. An actress. A lawyer. An advocate for kids with special needs.
Now, as a sophomore in the Honors College at the University of Delaware, she is taking pieces of all those professions and applying them to her future career: an elementary school teacher. But she almost didn't continue her academic journey at UD. One program changed all of that.
"UD was not on my radar because I'm from Delaware and I always wanted to go away for college," Grant said. "Then I participated in the University's Teachers of Tomorrow program, and it helped me consider UD as an option. I was living here, getting the college experience and could see what it would be like to take classes. I knew there were going to be great people here and that I would have wonderful opportunities."
Teachers of Tomorrow is part of UD's College of Education and Human Development (CEHD) and recruits rising high school juniors and seniors from underrepresented backgrounds. The program provides resources, coaching and other opportunities to help them complete the college application process and succeed throughout their degree program. High school participants live on campus, take modified versions of classes they will take as education majors at UD, hear from guest speakers, learn from peer mentors and more.
The goal is to remove barriers to pursuing a teaching degree by ensuring students get a glimpse into the academic, social and relationship aspects of college life while providing tools, resources and opportunities to learn more about the field of teaching.
"Through its immersive experiences — including campus living and hands-on academics — the Teachers of Tomorrow program is unique in that it allows high school students to realistically envision themselves as both UD students and future teachers," said Kristine Ritz, program director for Teachers of Tomorrow.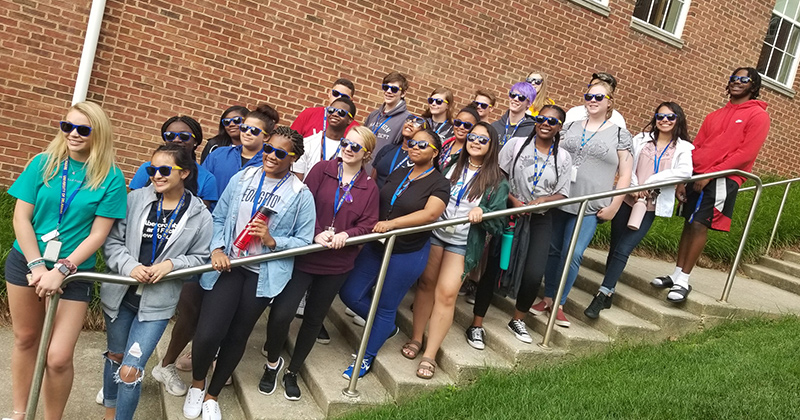 From life goal setting and taking college courses to meeting different, but like-minded peers and exploring campus life, Grant had invaluable experiences that not only helped guide her through her last part of high school, but also still help her as she tackles being a part of the Honors College, World Scholars and an elementary education major with a concentration in special education.
"Teachers of Tomorrow helps you feel ready for what comes next," Grant said. "It's truly a wonderful, life-changing program, and I felt more prepared and confident as a student finishing high school, as a leader, as a future educator — all because I was part of this program."
Kristin King, a UD first-year student majoring in history education, also was a Teachers of Tomorrow participant with similar feelings about the program's impact on her UD journey and preparing her for more. The program made King feel sure about her decision to become a secondary education teacher and left lasting connections and impacts.
"Teachers of Tomorrow is a really amazing program that helped me in so many ways," King said. "I was able to take three college courses for free, and they counted toward my requirements in my major. The program also gave me the chance to build a sense of community with students with similar ambitions before I even started at UD. We all came from different backgrounds and different places throughout Delaware, but we all wanted to be teachers."
Ensuring access
While the Teachers of Tomorrow program has clear benefits for the student participants and for diversifying the next generation of educators, there are costs to providing housing, classes, mentoring, speakers and more. Philanthropic support ensures the program can remain free and accessible to all interested, eligible students.
As a retired teacher, member of the CEHD Dean's Advisory Council and a UD graduate from the class of 1983, Terri Smith knows the importance of recruiting and properly training the next generation of teachers. So, it was an easy decision for her and her husband, Bob, a fellow UD graduate from the class of 1984, to make a gift to support the Teachers of Tomorrow program.
"As a teacher, I've had a lot of training on diversity and equity, and I know students of color can really use diverse role models. I want to have a hand in making that happen," Terri Smith said. "I want to support more diversity in teaching. We need to pay attention to what's happening in the world and give people the opportunity and support needed to give them the chance to do something they really want to do. The Teachers of Tomorrow program is a creative, novel way to attract diverse students who will become diverse teachers. It helps prospective teachers learn more about teaching and the program at the University. It gives them an opportunity to see what teaching is all about and help build the pipeline for students to stay with the program."
To help inspire others to support the Teachers of Tomorrow program, the Smiths created a giving challenge. For every gift or pledge made in support of the Teachers of Tomorrow Fund in 2022, the Smiths will match half of that amount. For example, a gift of $100 will unlock an additional $50 to the fund. If successful, the challenge should fund the program for five years, providing opportunities for additional sustained funding sources to offer the program in perpetuity.
While the program is meant to help prepare future educators, the Smiths agree that donors don't need to be teachers to provide support.
"One tough part of raising funds for a teacher initiative is that even successful teachers don't make much money," said Bob Smith, who studied business at UD. "But those who are successful in non-teaching roles all had a teacher who influenced them, and they know how beneficial education is, so they may choose to support it as well. I know that if students come to UD, they will get a great education and not only that, but they can succeed, prosper and learn to be a better teacher."
Program leaders are grateful for the support that will have impacts well beyond the University campus.
"We are grateful to the Smiths for creating this giving challenge," Ritz said. "Challenge participants will not only provide funding critical to the operation of the program, but they will also diversify our teacher candidates here at the University of Delaware — ultimately diversifying our classrooms across the region and the country. That is significant."
To learn more about supporting the Teachers of Tomorrow program, please visit the HenFunder website for Teachers of Tomorrow.