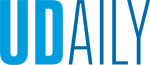 Spring 2022 COVID-19 Update for May 11
Article by UDaily staff May 11, 2022
Stay healthy and finish the semester strong
For the most up-to-date information about the University's response to the pandemic, visit www.udel.edu/coronavirus. Have a specific question? Check the FAQs, which are updated regularly as questions come in to coronavirus@udel.edu.
Wrapping up the spring semester: With the last day of classes coming up next week, now is not the time to let your defenses down. COVID-19 is still out there, and in some areas cases are on the rise again. Be sure to continue following UD's health and safety protocols so you'll be in top form for final examinations that are coming up from May 19-26. Masks continue to be required in all classroom settings through final exams and while using UD-sponsored transportation. At this time, masks are recommended but not required for the Commencement and Convocation ceremonies, and the daily health check will not be required to attend those events. Stay vigilant, Blue Hens.
Final research town hall of the semester:The last research town hall of the semester will be held from 2-3 p.m., Monday, May 16, and will include a presentation about the University of Delaware Anti-Racism Initiative. Joining Charlie Riordan, vice president for research, scholarship and innovation, will be UDARI co-chairs Lynnette Overby, professor of theatre and director of the Community Engagement Initiative; Alison Parker, chair of the Department of History and Richards Professor of American History; and Earl Smith, professor of women and gender studies. Register online.
Don't forget your mask: Masks continue to be required in all classroom settings and while using UD-sponsored transportation, and they are required in all healthcare and clinical areas, including COVID testing locations. Those speaking in front of a class may remove their masks if they are up to date with COVID-19 vaccinations and are at least 6 feet away from others. Face masks are not required indoors in non-classroom spaces, including research labs, offices, athletic event spaces and hallways and public spaces in classroom buildings. Masks are strongly recommended but not required at Commencement and Convocation ceremonies.
Need a mask? KN95 masks are available to students, faculty and staff. Students in residence halls can get KN95 masks there; students living off campus can pick up masks by showing a valid UD ID at the Trabant University Center, Perkins Student Center, the Morris Library and the Carpenter Sports Building. Faculty and staff are able to get masks from their individual departments or units. As a reminder, gaiters and bandanas do not meet UD's requirement. Detailed information about mask protocols is available on the coronavirus site.
COVID testing resources on campus:
Reminders
Check in if you're on campus: All members of the UD community who are on campus must complete the daily health screening at covidcheck.udel.edu.
Vaccination requirement: All UD students should upload their COVID-19 booster documentation to the UD Health Portal within 30 days of becoming eligible or submit an exemption request.
Get boosted: COVID-19 vaccinations and booster shots are widely available at many local pharmacies, as well as every weekday at the Hudson State Service Center, 501 Ogletown Rd., Newark (telephone 302-283-7570). When you get your booster, remember to update your records at the UD Health Portal.
Resources for academic continuity: The provost's website provides information for faculty, deans and departments chairs on academic protocols for spring, resources for teaching and details on past academic affairs town halls.
Get help with the essentials: Students struggling with housing, food or other basic needs should consult the Office of the Dean of Students' Help with the Essentials webpage to connect with relevant resources and support.
Student wellbeing support is nonstop:
UD Helpline for mental health and victim advocacy at 302-831-1001
Crisis Text Line at 741741 (send "UDTEXT", or "STEVE" to reach a professional who specializes in supporting students of color)
CareNet for medical advice at 800-681-3957
For more information about all wellbeing services, visit the Wellbeing in Student Life webpage.
Support available: The Employee Assistance Program is now provided through ComPsych GuidanceResources. This is a free program available for State of Delaware Group Health Plan non-Medicare members and their dependents. As part of ComPsych's commitment, EAP services are available through the end of the national COVID-19 public health emergency to all state of Delaware employees, including temporary, casual, seasonal and benefit eligible employees who are not currently enrolled in a state of Delaware Highmark Delaware or Aetna health plan. In addition, Employee Health and Wellbeing has a variety of resources available to assist employees.
Questions? Send an email to coronavirus@udel.edu.