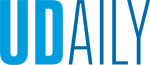 Poetic justice
Article by Ann Manser Photos by Maria Errico May 16, 2022
Discussion of prison reform features poems created from research
University of Delaware third-year Honors student Maggie Buckridge read what is known as an I-Poem to an audience in a campus classroom recently, sharing her research on the justice system and former prisoners' re-entry into the community in a novel way.
Buckridge is a member of a research team led by Chrysanthi Leon, associate professor of sociology and criminal justice, women and gender studies and legal studies. The team's work encompasses such challenging topics as crime, law, gender and justice — from the experiences of sex workers to controversies about prison reform.
"The issues I research are often hard to understand, unpopular, complicated, dense and just generally difficult to access or make ourselves hear," Leon said.
But because she knows it's important for the wider community, beyond academics and policy makers, to hear about this work, her team is using poetry to make their qualitative research accessible. They've turned hundreds of hours of interviews and focus group transcripts into I-Poems, using the participants' own words to share their experiences.
Each line of the poem begins with "I" and is taken exclusively from the research transcripts and constructed into its final poetic form.
"Crafting these poems helped us to understand a variety of diverse perspectives and experiences," according to the I-Poem Project website. "We hope that reading the I-Poems similarly shapes your understanding of our participants' beliefs and lives."
One poem from the project begins: "I have been changed; I have been sexually abused; I fought back; I protected myself." Later, it continues: "I was sentenced; I found grace; I got an education; I got out; I gave back; I educated; I reformed; I changed; I fight for reform for all."
The poem concludes: "I have rehabilitated; I have re-entered; I was a felon; I broke the trauma to prison pipeline; I am successful.".
At the public event held in UD's Memorial Hall on April 26, the audience heard several other examples of I-Poems and then engaged with two guest speakers who told their own stories about re-entering the community after serving prison terms.
"How many years of school did you have before starting college? Was it more than three months?" David Garlock asked the students in the audience.
Garlock, who served 13 years of a murder sentence for killing the person who abused him, went on to tell the students that of course 12 years of education is considered necessary to prepare for college.
He contrasted that with the brief period most prisons spend on preparing an inmate for release. Instead of waiting until a month or two before release — and most inmates will, indeed, be released at some point, he noted — the process of re-entry preparation should begin very early in a person's sentence, he said.
"We need better programming" in prisons, to offer educational opportunities and to help inmates deal with their own trauma and to find the resources they need, Garlock said. "We need counselors who are actually there to help people."
Garlock, who was featured in the movie Just Mercy, was released on parole in 2013, earned his bachelor's degree and now works with the New Person Ministries re-entry program and as a member of the Pennsylvania Reentry Council.
Also speaking at the UD event was Corie Priest, a community engagement specialist with Delaware's Department of Justice.
Drawing on his experience of serving time in prison for trafficking marijuana, Priest said he works to help connect people in need with community resources. Many are former inmates who are battling addiction or mental health issues.
"In prison [after serving two years, he was released in 2009], I found a lot of smart, funny, talented people," Priest said, adding that many just need help with the re-entry process. In his case, he said, he made the experience of being incarcerated "purposeful" by taking classes and expanding his awareness of the world.
"We need more people with these experiences to help reform the criminal justice system," he said.
About I-Poems and re-entry
The event at UD, titled "Prison Re-entry: Conversation, Poetry and Action," was sponsored by the Honors College, Department of Sociology and Criminal Justice and the Lattice Project, a registered student organization.
Leon, who is deputy dean of the Honors College, is a founding member of the Center for the Study and Prevention of Gender-based Violence at UD. She is an interdisciplinary scholar in penology, law and society whose research and teaching address sex crime and punishment, sex work and the prison system; she teaches in a local women's prison.
Student researchers working with Leon on the current I-Poem project are Clara Mey, Fran Moreno and Molly Hill and Honors students Maggie Buckridge, Jules Lowman, Michaela Herdoíza and Lawson Schultz. Previous team members include Lena Abboud and Jordan Mullikin.