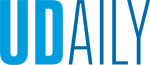 Alumni bring industry experience
Article by Margo McDonough Illustration by iStock | Photos courtesy of Bill Wohl and Ashley Nelson May 13, 2022
Strategic communication master's degree students learn from experts in the field
Greg Rossi, a 1994 University of Delaware graduate, is perpetually in motion. For the past three years he has served as vice president of advertising sales for the Walt Disney Company, with a team of 30 that expands to approximately 200 collaborators overall. His team drives advertising and sponsorship revenue for a portfolio of brands that includes ABC, Disney Channels Worldwide, Disney Digital Network, ESPN Networks, Freeform, FX Networks, National Geographic Networks and Hulu. The New York-based communications professional also is busy raising two sons with his wife, Janine, and volunteers as a head coach for his sons' soccer club.
The last thing Rossi needed was one more commitment. But when he spoke to a UD class in 2019, he was gratified to see how much the students appreciated his guidance and his insider info. So, when Tara Smith, an instructor in the Department of Communication, reached out to him about a program for a master's degree in strategic communication that she and others were working to establish, Rossi agreed to be an adjunct instructor. He taught a course called Media Analytics (COMM 753) in the fall of 2021 and plans to teach it again in the fall of 2022.
During a Zoom meeting from his home office on Long Island one recent afternoon, Rossi said he felt positive about his first semester teaching in the (virtual) classroom. The master's degree is offered 100% online.
"It is rewarding to be able to teach and give back to the University that gave me so much," said Rossi, who was a communication major. "It took a lot of time working with an instructional designer to develop the course and even more time to teach it, but it's been rewarding."
Smith is director of the program, which launched in September 2019.
"We believe the MA in strategic communication program is the perfect union of a theoretical framework in the foundations of communication, public relations, social media, combined with 'on the ground' knowledge from industry insiders like Greg," Smith said.
Bill Wohl, a 1984 graduate, is another adjunct instructor who willingly stepped up to teach when asked. Wohl runs a consulting business in crisis communications, media training, branding and related areas. Current and past clients include WorkHuman and Unify (Siemens). Previously, he served as chief communications officer at brands including Hewlett Packard and Commvault.
In the fall of 2022, he taught a class called Strategic Communication and Leadership (COMM 754), which addressed such topics as corporate relations, stakeholder engagement and communicating during transformation.
"I was a mechanical engineer major when I entered UD and then switched gears, ultimately graduating with a BA in liberal studies with a heavy emphasis on communication courses, and business and economic courses, too," Wohl said. "These days, UD's Communication Department offers exactly what I was looking for back then. 
"UD staff professionals, professors and my adviser were willing to help me create a tailor-made program. When I graduated, I had a roadmap and tools to help me navigate a successful 40-year career that has taken me into C suites, advising CEOs, and all over the world. When I was presented with this opportunity to teach in the M.A. program I didn't hesitate. It's an opportunity to thank UD and pass my experience on to the next generation."
Ashley Nelson graduated with a master's degree from the program in December 2021. She is a senior communications associate for a Washington, D.C., firm specializing in crisis communications and lives in Orlando. She was home with her then 6-week-old daughter when contacted, and despite having "one of those days" that only newborns can bring, Nelson was enthusiastic in her praise for the MA program.
"UD's reputation is extremely strong but there was no way I could have attended classes in-person," Nelson said. "I am grateful that I was able to earn this degree online." For her capstone project, Nelson developed a program to address COVID-19 vaccine hesitancy in 18- to 29-year-olds. She worked with a member of the Florida House of Representatives on implementation steps.
"My UD MA immediately paid dividends — I received a job offer that was $20,000 higher because I had earned this master's degree," said Nelson. "I would recommend it to anyone who wants to advance or start a career in strategic communication, public relations, digital media, or social media."
To learn more about UD's online master's degree in strategic communication, call 844-237-1338 or go to https://stratcomm.online.udel.edu.