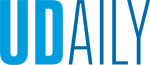 In Memoriam: Robert Eisenberger
Article by Ann Manser Photo courtesy of University of Delaware Archives and Records Management June 07, 2022
Former UD professor of psychology remembered for groundbreaking research
Robert William Eisenberger, a professor of psychology at the University of Delaware for more than 30 years who was widely recognized for his foundational work on perceived organizational support, died May 2 after a short illness. He was 79 and a professor at the University of Houston.
Dr. Eisenberger was remembered by colleagues and former students as highly dedicated and passionate about his work, particularly his groundbreaking research in the 1980s on perceived organizational support (POS)—the extent to which employees believe their work organization values their contributions and cares about their well-being.
After he and his team of graduate students conducted the original research and created a widely used POS measure, research on the subject "blossomed exponentially over the next few decades," his colleagues at the University of Houston said in a tribute to him. They noted that Dr. Eisenberger published a book and numerous high-impact journal articles on the subject and that his work has been cited over 50,000 times.
"He sought not only to understand the benefits of POS but also to teach organizations and managers to better support workers," his colleagues said.
James M. Jones, Trustees Distinguished Professor Emeritus of Psychological and Brain Sciences at UD, called Dr. Eisenberger "a consummate scientist [who] theorized elegantly." Focused and supremely disciplined, he was still able to adapt his work to other concepts, Jones said. "He was a great judge of scientific talent, and his graduate students were among the best in the department," Jones said. "He brought great recognition to the social psychology program, the department and UD."
Dr. Eisenberger also leaves a legacy of the support he provided to students. Linda Rhoades Shanock, who earned her doctorate in social psychology at UD in 2001 with Dr. Eisenberger as her adviser, continued to collaborate and publish with him as recently as 2020.
"It is hard to describe all the ways that Bob Eisenberger has positively influenced my life," said Shanock, now a professor at the University of North Carolina at Charlotte. "As my adviser during graduate school at the University of Delaware, he saw talents in me that I did not know I had, and he cultivated them. He taught me the courage to speak up, disagree and engage in debate about research topics."
Additionally, she said, Dr. Eisenberger introduced her to top scholars in her field, facilitating her interactions with them, and helped her become a better researcher and writer. Dr. Eisenberger was known for holding himself and others to high standards, but Shanock and fellow UD alumna Missy Houlette recalled that, "You knew you had pleased Bob if he said your idea was 'nifty.'"
Colleagues at the University of Houston said Dr. Eisenberger's "theoretical and practical brilliance, tenacity and perseverance will live on in the many colleagues, graduate students (now professors and practitioners) and undergraduate students that he supervised and mentored over the years."
About Robert Eisenberger
Dr. Eisenberger was born in New York to Irving Eisenberger and Ruth (Segal) Eisenberger and earned his doctorate in psychology from the University of California, Riverside in 1972, where he had already begun publishing.
He joined the faculty of the State University of New York at Albany in 1971 before coming to UD in 1978. After retiring from UD in 2010, he became a professor of psychology and management and leadership at the University of Houston.
While at UD, Dr. Eisenberger was director of the social psychology graduate program from 1987 to 1989 and a member of the University Faculty Senate, the University President's Task Force on Staff Training and Development and the University President's Commission on Undergraduate Education.
He was a fellow of five divisions of the American Psychological Association and in 2014 was elected to the Society of Organizational Behavior. During his career, he published in three major areas: perceived organizational support, for which he is widely known; interest and creativity; and learned industriousness.
Dr. Eisenberger is the co-author of Perceived Organizational Support: Fostering Enthusiastic and Productive Employees and author of Blue Monday: The Loss of the Work Ethic in America.
In addition to his dedication to teaching, research and writing, he was an avid traveler and tennis player, known for his quick wit and progressive political ideas.
Dr. Eisenberger is survived by his wife of 53 years, Joanne Eisenberger; brother, Ken Eisenberger; brother-in-law, Ronald Martinez; and sister-in-law, Janice Sharp. He was preceded in death by his parents and younger sister, Laura Eisenberger.
In lieu of flowers, donations may be made to Ukraine Emergency Appeal.
To read more about Dr. Eisenberger, see the obituary in the Houston Chronicle.