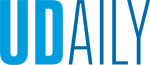 In Memoriam: Luigi 'Louie' Oronzio
Article by UDaily staff May 03, 2022
Campus community remembers landscape architecture student
Luigi "Louie" Oronzio, a second-year landscape architecture student in the University of Delaware College of Agriculture and Natural Resources, died on April 27, 2022, from injuries sustained in a car and train collision at West Main Street and New London Road on April 23. According to reports from the accident scene, Mr. Oronzio was injured as he was trying to help another passenger get to safety. He was 20 years old.
"On behalf of the entire University of Delaware community, I extend our heartfelt condolences to Mr. Oronzio's family and his many friends," Adam Cantley, dean of students, said. "The loss of this talented and caring young man has deeply affected many on our campus and has saddened us all."
Two of Mr. Oronzio's professors shared memories of him.
"I met Luigi Oronzio the first week of the public policy class as a newly enrolled landscape architecture student and quickly came to know him as a thoughtful, caring and curious young man," said Gerald Kauffman, who is assistant professor of geography and special sciences, assistant professor in the Biden School and director of UD's Water Resources Center. "I reread his homework and exams and what came through was a sense of wonder and intellectual curiosity. His essays about healthcare, education, civil liberties and democracy had a common theme: care for others, this is very important to him. But what I remember most are the three kind words that Luigi would say as he would walk into class – 'Good Afternoon, Professor' –  and I will miss him for his kind greetings and his thoughtfulness for others."
In a class meeting last week, Kauffman said he and his students remembered Mr. Oronzio in a quiet moment together. "We said a prayer for his soul and the wellbeing of his family and all who knew him," he said. "The students and his friends talked about his friendship and sense of caring about others, and we decided to think that Luigi would want us to live on and care about each other and stick together as Blue Hens, no matter what."
Anna Wik, associate professor of landscape architecture, said Mr. Oronzio was in one of her classes last semester and she "was so impressed with his kind nature and investment in learning the craft of landscape architecture and honing his skills." She added, "I was truly looking forward to working with Louie during his career at UD and to see this kind man with raw talent grow into a skilled landscape architect and am deeply saddened by his passing…. Words cannot describe how sad I am about this loss."
Mr. Oronzio was a 2020 graduate of Delaware Military Academy (DMA), where he was on the junior varsity basketball, varsity football and varsity baseball teams. "Louie gave 100% at all times while at the same time lifting up his teammates when they needed that extra encouragement," his family said. His high school honors included the Cadet of the Month Award for Honor, Courtesy and Duty, the Shining Seahawk Award for Academics, Respect and Kindness and Distinguished Honor Roll. He was crowned Homecoming king of his senior class in 2020.
According to his family, he was "a kind, compassionate, respectful, selfless young man, making friends wherever he would go. His bright smile would light up a room, and he never thought twice about lending a helping hand, giving supportive words of encouragement and compliments and providing his shoulder to lean on."
His obituary notes that "he loved family gatherings, watching and attending Eagles, Phillies, Flyers, DMA and UD sporting/school events, hanging out with his brothers and friends, listening to all genres of music, even recording a few rap songs of his own."
Mr. Oronzio was an organ donor, and through the Gift of Life Program, six individuals will receive life-saving transplants.
A visitation will be held from 4-8 p.m., Monday, May 9, at St. John the Beloved Church, 907 Milltown Rd., Wilmington, DE 19808. A Mass of Christian Burial will be celebrated at 11 a.m., Tuesday, May 10, with a brief visitation period from 10-10:30 a.m. before the mass. Entombment will follow in All Saints Cemetery.
Donations in Mr. Oronzio's memory may be made to DMA Athletics Association, 112 Middleboro Rd., Wilmington, DE 19804.
To read his complete obituary or leave online condolences, visit Doherty Funeral Homes.
Resources
For any student in need of support or assistance, the Division of Student Life provides a variety of resources.
Students can connect with the Center for Counseling and Student Development at 302-831-2141. The UD Helpline is available at 302-831-1001 at any time, night or day, for students feeling anxious, overwhelmed, depressed or otherwise in need of counseling.
In addition, staff members in the Office of the Dean of Students are available to assist any student who wishes to talk. Call 302-831-8939 to schedule an appointment.
Mental health support for UD benefitted employees is provided from ComPsych® GuidanceResources®. The link gives steps on how to access services or call 1-877-527-4742 for support.