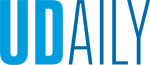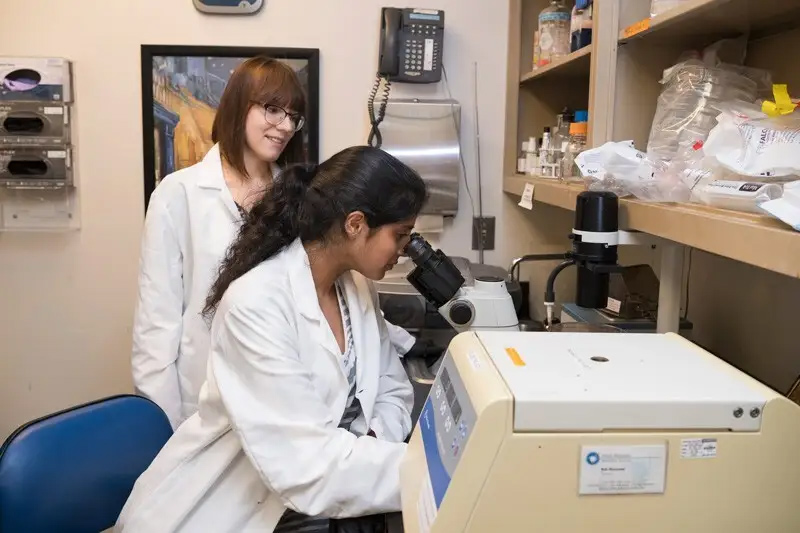 Student research expands
Article by College of Arts and Sciences Communications Staff Photo by Kathy F. Atkinson May 31, 2022
Summer program to offer more opportunities at cancer center
A summer program that allows University of Delaware undergraduates to immerse themselves in research at a top cancer center will soon offer students additional opportunities.
The partnership between UD and Fox Chase Cancer Center in Philadelphia began as a pilot program in 2017, with summer fellowships available to four students each year. Beginning in 2023, the number of students taking part will increase to 12.
The expansion is made possible by a Research Education Program grant funded by the National Cancer Institute, whose goals include fostering a better understanding of biomedical, behavioral and clinical research and its implications, as well as enhancing the training of a workforce to meet the nation's biomedical, behavioral and clinical research needs. Fox Chase was awarded the grant earlier this year.
"The goal of this program is really to allow students who may not even consider a career in STEM the opportunity to see what it's like to have a hands-on experience in a lab and possibly change their career trajectory," said Amanda Purdy, director of academic affairs at Fox Chase.
Four students have been selected for the 2022 summer program, in which they will live together and work in research labs at the cancer center. Recruitment for the first 12-student cohort will begin at UD during the 2022-2023 academic year for the summer 2023 session.
This year's UD-Fox Chase Summer Fellows are Jhon Pasamonte, Andres Haendel-Gonzalez, Zach Elman and Gabriela Krochta. The students range from freshman to senior, all in the College of Arts and Sciences.
The fellowship program was designed as a way to bring talented UD students to Fox Chase to participate in focused research training as well as mentoring and professional development as they explore possible careers in science or medicine.
During the 10-week residential program, the fellows work on unique research projects and hone their laboratory skills. At the end of the program, they present the results of their research at a symposium.
The idea for the program came from informal discussions between Glenn Rall, chief academic officer at Fox Chase, and Thomas W. Hofmann, a UD alumnus who is also a member of the Fox Chase Board of Directors and the University's President's Leadership Council.
The program, a collaboration of the College of Arts and Sciences' NUCLEUS academic-support program and Fox Chase, is funded by the University, Fox Chase and Hofmann, who earned his bachelor's degree from the Alfred Lerner College of Business and Economics in 1973. He has generously supported NUCLEUS, allowing students to pursue a variety of undergraduate research and internship opportunities.
Many former UD-Fox Chase research fellows have gone on to graduate school and careers in the medical field.
"I look back at my time at Fox Chase and it inspires me in my current research pursuits," said Houston Ward, a 2019 fellow who expects to graduate from UD this month with an honors degree in biological sciences. Ward concentrated his studies in cellular and molecular biology, with minors in business administration and medical humanities.
"I met the best mentors and amazing friends, learned valuable skills, worked on intriguing projects and gained a deep respect and appreciation for the research field," he said of the summer program. "Fox Chase truly gave me an unmatched and important experience."
This article includes information from Fox Chase Media Relations.