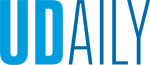 Commencement video: youtube.com/watch?v=zaGKrkGqLus
Commencement 2022: Great Day to Be a Blue Hen
Article by Amy Wolf Photos by Kathy F. Atkinson, Evan Krape and Kate Dempsey May 28, 2022
President Biden addresses the Class of 2022 at his alma mater, says 'It feels like coming home'
University of Delaware President Dennis Assanis shared an insight with the University's newest class of graduates at its Commencement ceremony on Saturday, May 28: The education they have received at the University can take you anywhere, including to the White House.
As a proof point, Joseph R. Biden Jr., the 46th president of the United States and UD alumnus, returned to his alma mater to deliver the Commencement address — offering a message of resiliency, unity and hope. He was the first sitting U.S. president to deliver a Commencement address in UD history.
"It feels like coming home, because this is home," said Biden, who received his bachelor's degree with a double major in history and political science in 1965. First Lady Jill Biden, who was not able to attend, earned two degrees at UD: her bachelor's and doctoral degrees.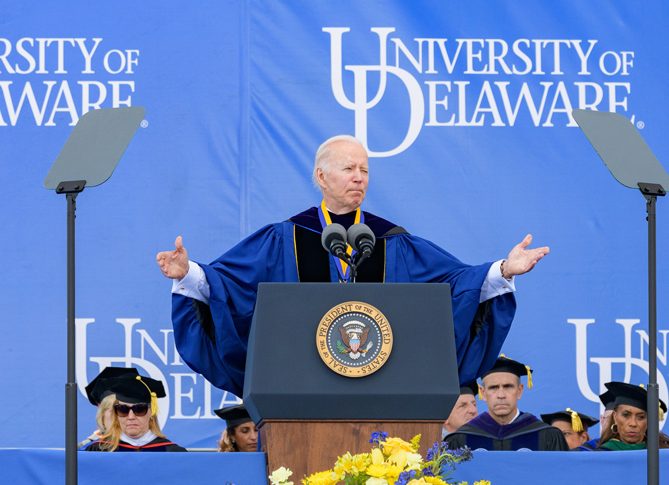 Assanis, Provost Robin Morgan, Board of Trustees Chairman John Cochran, University administrators, trustees, deans and distinguished students and faculty joined Biden on the stage at Delaware Stadium. Alumni Valerie Biden Owens (Biden's sister and chair of UD's Biden Institute), U.S. Sen. Tom Carper and Congresswoman Lisa Blunt Rochester were also in attendance.
Saturday's ceremony was the largest of several festive events on campus this week, including UD college convocations and the doctoral hooding ceremony, all designed to celebrate the accomplishments of the Class of 2022.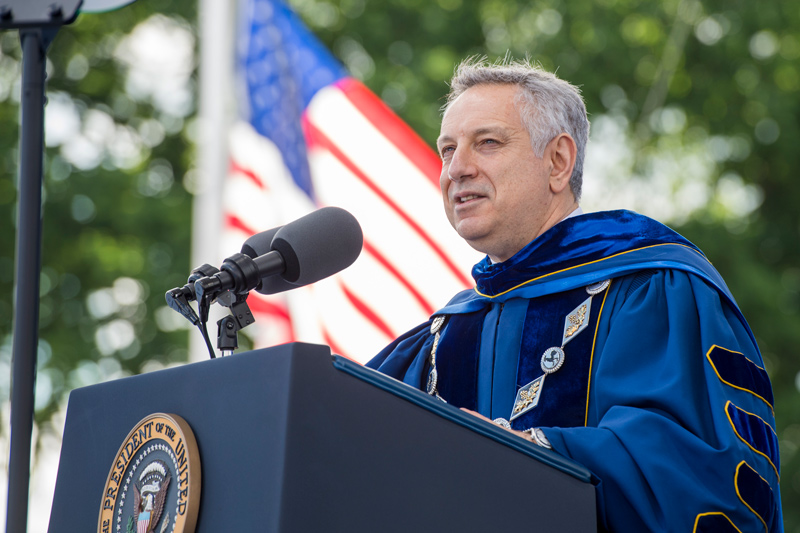 Biden, who is the first UD graduate to be elected president of the United States, has spoken at four previous UD graduation ceremonies throughout his career — in 1978, 1987, 2004 (when he received a honorary doctor of laws degree) and 2014.
Biden said some of the best and most important years of his life were spent at UD.
"This University gave me confidence in myself to engage, to get involved, because I believed I could make a difference," Biden said to the crowd of about 20,000 people — which included graduates, family and friends — in addition to those who watched the ceremony via UD Live. "I had the opportunity to be taught by some great professors. I'll bet every one of you already can name one or two professors that's changed your life, that's had an impact on you in a fundamental way."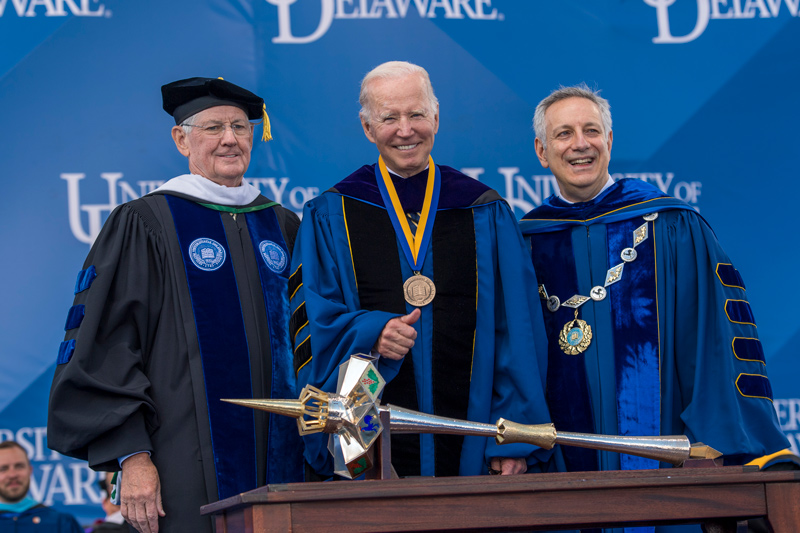 Paul Dolan and David Ingersoll, who were both professors of political science, were influential to Biden during his time at UD, and Ingersoll encouraged him to run for U.S. Senate in 1972 and become engaged in public office.
That motivation to make a difference in the world still rings true for students today, he said. Both Biden and Assanis referenced present day challenges in their remarks, including the pandemic, climate change, natural disasters, racial and economic inequality, gun violence and war. 
"This is no time to be on the sidelines," Biden said. "Because here's the simple truth: You're graduating and entering the world at a momentous and consequential and defining time. The next 10 years of your life are going to determine what the next 50 years of this nation are going to look like. We're at one of those inflection points in history where things are changing so fundamentally that we have to act."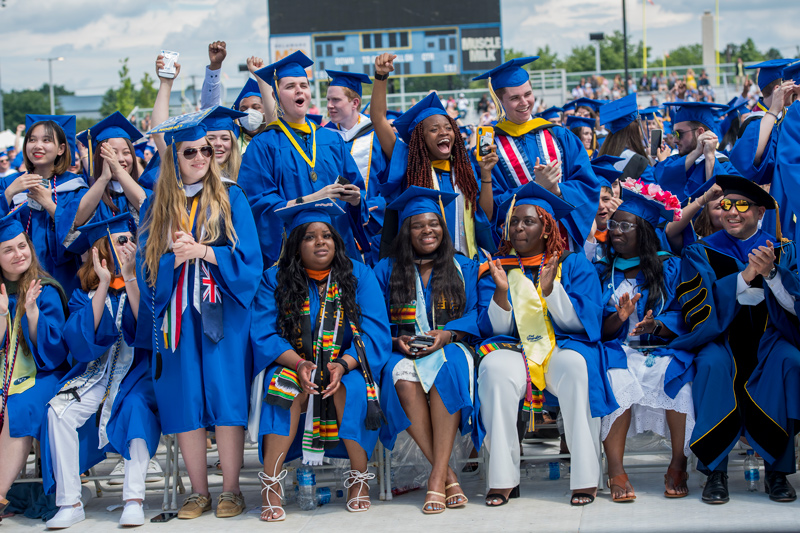 Despite the challenges, Biden said he is more optimistic now than he's ever been.
"Your generation is the most generous, the most tolerant, the least prejudiced, the best educated generation this nation has ever known," he said. "You can make the difference. You can lift the country up. You can meet the challenges of our time. I've always believed this nation can be defined by one word … possibilities. It's still true today. And so to the University Class of 2022, there's no limit of what you can do. I promise you."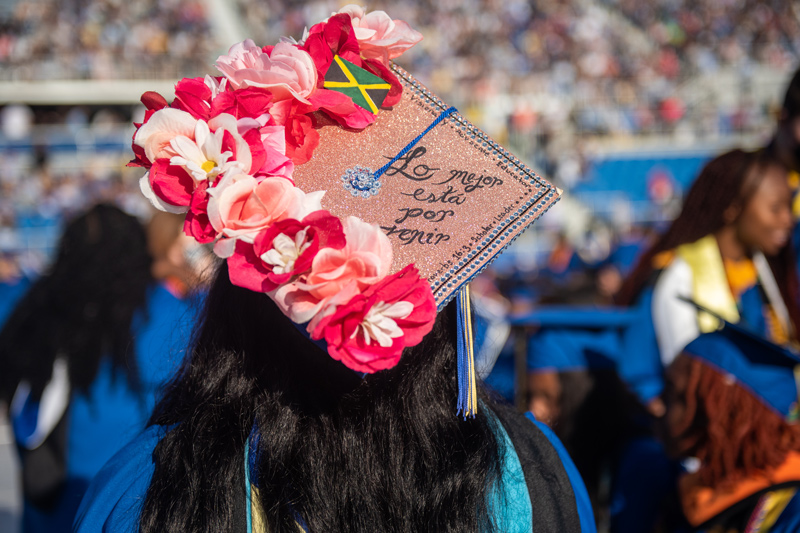 During the ceremony, Biden was presented with one of UD's highest honors, the Medal of Distinction, which is awarded to those who have made humanitarian, cultural, intellectual or scientific contributions to society; achieved noteworthy success in their chosen profession; or given significant service to the University, nation or world. 
Melissa Lewis, who earned a bachelor of science in elementary education, was so excited for Commencement that she arrived at 4:54 a.m. — more than an hour before the gates to Delaware Stadium opened.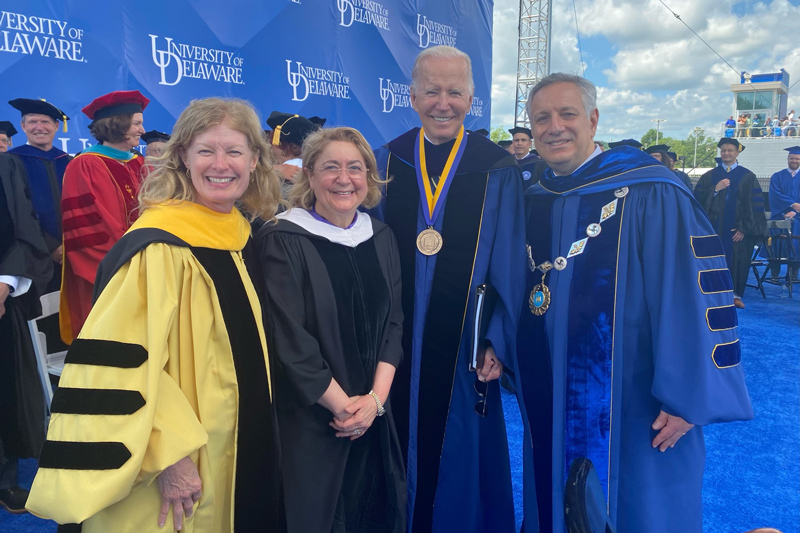 "My UD experience was transformative, because I'm not the same person I was when I walked in freshman year," she said. "I really put myself out there, and UD really has afforded me so many opportunities. I am proud to call myself a Blue Hen."
Lewis, who is a first generation American and speaks five languages, will be pursuing a doctorate in education at Stanford University, focusing on teaching English-Spanish bilingual students with learning disabilities. After that, she plans to return to her home state of Delaware to make an impact in the Delaware public school system.
She said she is proud to share an alma mater with the president of the United States. That same pride was felt throughout the crowd.
"Indeed, it's a great day to be a Blue Hen," Assanis said. "And I hope that you are as eager and optimistic about the future as I am today." 
Some 5,440 graduates earned 6,745 degrees. Among them were Cullen Kisner, who earned this year's highest grade-point index, and Valerie Light and Jonathan Martin, the recipients of the Warner and Taylor Awards for outstanding seniors. Graduates spanned in age from 19 to 80 and hailed from 47 states and 94 countries.
The ceremony opened with a procession that included alumni representing classes from 1953 to 2021. At the conclusion of the ceremony, alumna Kerry Orendorf Halbedl, president of the University of Delaware Alumni Association, congratulated the graduates on joining the more than 196,000 Blue Hen alumni around the world and encouraged them to wear the Blue Hen pin they received with pride.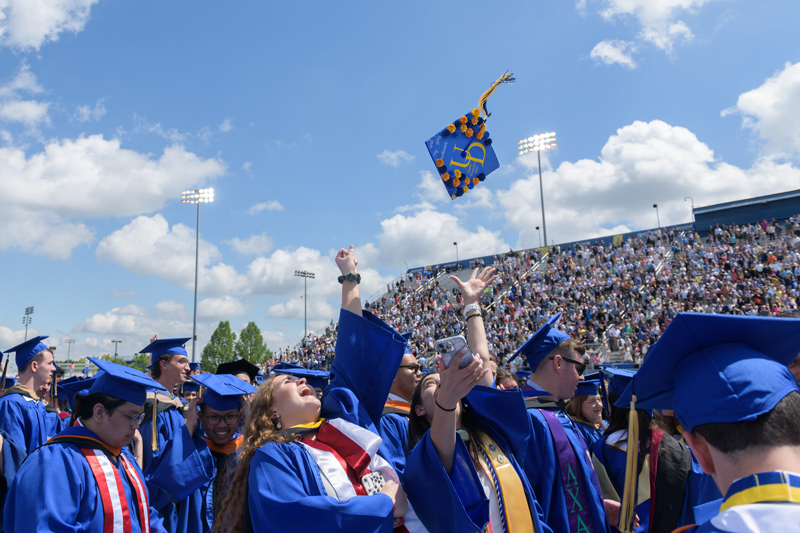 "From the moment you came to the University of Delaware, you've been known as the Fightin' Blue Hens," Assanis said. "But today, you are a new breed of extraordinarily resilient Blue Hens — feisty, fearless and determined to succeed at whatever you choose to do. Whether that's a career, military service, further education or some other option, I encourage you to continue to build on your UD experience and see education as a lifelong pursuit."
To get the new graduates started on this pursuit, he told them he wanted them to learn the Greek word "arete." As Assanis mentioned at his presidential inauguration in 2016, which Biden also attended, the word has special meaning for the new graduates. "It means the constant drive for virtue and excellence," he said. "In every aspect of life – every opportunity you pursue, every challenge you confront – always remember to choose the virtuous path and do everything to the best of your ability."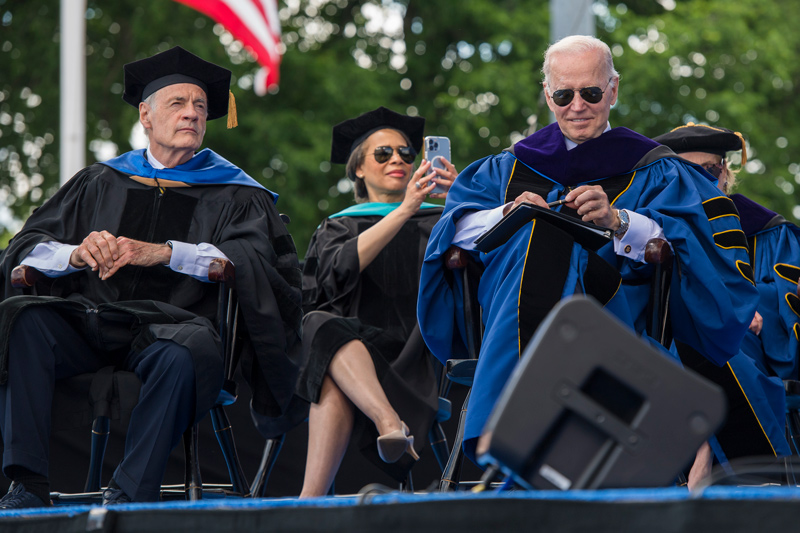 Five individuals were recognized with the awarding of honorary degrees. The honorary degree, the University's highest accolade, is reserved for individuals who reflect, in their personal and professional achievements, the University's mission and who serve as exemplars for UD's students, alumni, the University community and the world.
The group of honorees, approved by the Board of Trustees at its spring meeting, included Arup K. Chakraborty, alumnus and director of the Institute for Medical Engineering and Science and Institute Professor at the Massachusetts Institute of Technology; Theresa J. Rebeck, award-winning playwright; Gerret Van S. Copeland, philanthropist and UD instructor; Tatiana B. Copeland, patron of the arts and champion of the Delaware community; and the late James E. Newton, professor emeritus of Africana studies. Dr. Newton, who died May 24, 2022, will be recognized in a ceremony later.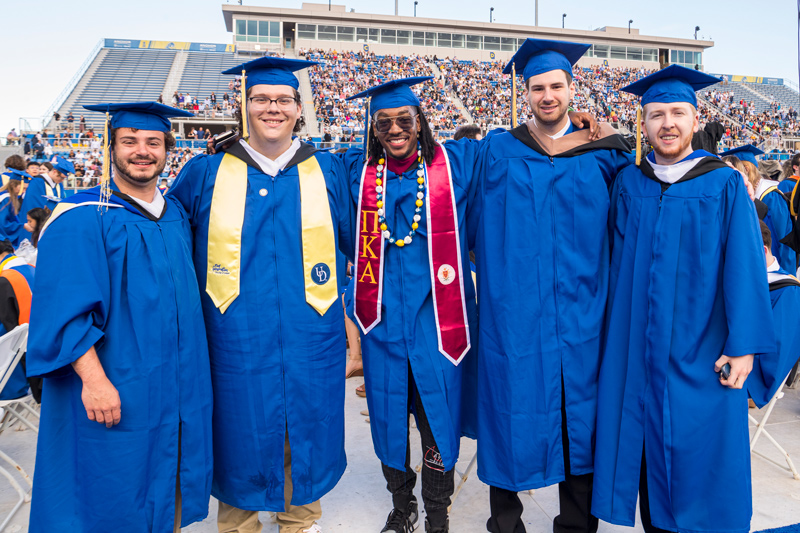 This year's Commencement ceremony was the first time UD had an entire graduating class together since 2019. Alex Newkirk, who earned an honors bachelor of mechanical engineering, said it felt surreal.
"I know it was kind of hard over the past few years — it was definitely strenuous with the added circumstances," Newkirk said, referring to the pandemic and its restrictions on gathering. "But it's really nice that we're back here in person to finally finish everything up and have a satisfying end to our college careers."
Biden applauded the graduating class' resilience and ability to adapt when "the world turned upside down."
"But you got through it. And it took an extraordinary commitment, determination and resolve to do it," he said. "You should be proud you overcame it all to see this day. Your generation, and this class, can do anything."