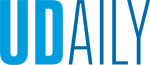 Keep Commencement lines moving
Article by UDaily staff Photo by Evan Krape May 27, 2022
Going to Commencement? Here's what you need to know
Those attending the University of Delaware Commencement on Saturday, May 28, should expect the possibility of heavy delays through ticketing and security checks. In order to keep the lines moving, it is imperative that each guest has their ticket downloaded and ready. All guests must have their own ticket to enter.
Please transfer your guest tickets in advance. We highly recommend transferring tickets rather than screenshotting. Screenshots of tickets often do not work.
To transfer:
Login to your ticket account.
Select your designated ceremony by selecting the blue ticket and transfer via SMS delivery. Transfer recipients will receive a text message that links to accepting their tickets.
Failure to transfer tickets before you arrive at Delaware Stadium will delay and can even prevent your entrance into the stadium.
Prohibited Items
The presence of prohibited items will slow security lines. You and your guests can help speed the process by ensuring you are not carrying bags or any of the other prohibited items. A full list can be found at the end of this email.
Arrive by 7
In order to guarantee admittance, plan to arrive no later than 7 a.m. to be inside Delaware Stadium by the final access time of 8 a.m. Gates open at 6 a.m.
Traffic on I-95 is expected to be very heavy. Those coming to Newark for the festivities should factor in additional travel time or consider alternative routes.
No shuttles will be running from central campus. Please drive or use a rideshare, such as Lyft.
When arriving, expect to be directed to the closest parking spot. Shuttles will transport guests from far parking lots, and golf carts will be available for those who need assistance.
For more additional information about commencement, please visit our website.
The following items are prohibited:
Bags (clear or otherwise)

Includes backpacks, purses, coolers and camera bags

Liquids of any type
Empty bottles
Flowers or flower leis
Umbrellas
Signs or banners of any size
Pets (except service animals)
Noisemaking devices (e.g., compressed air horns)
Mace or similar substances
Glitter or confetti
Beach balls
Balloons
"Selfie sticks" or poles
Pocket knives/multi-tools
Lighters
Laser pointers
Fireworks
Can openers
Weapons of any type
Any items deemed dangerous and/or inappropriate by security staff
Guests are permitted to bring cameras; however, graduates are not. Cell phones are permitted for both groups.
The following items are permitted:
Guests
Cameras
Video recorders
Uncased binoculars
Seat cushions
Cell phones and tablets
Sunglasses
Graduating Students
Cell phones
Photo ID
Cap and gown

Caps and gowns are mandatory. Plan to arrive wearing your regalia.

Sunglasses
Concessions and free water will be available inside the stadium.