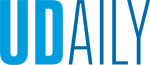 War in Ukraine: Are economic sanctions on Russia working?
Article by Jen Hendrickson Illustration by Julie Morin March 10, 2022
March 14 panel features experts from UD's College of Arts and Sciences and the Lerner College
Scholars from UD's Alfred Lerner College of Business and Economics and the College of Arts and Sciences Department of Political Science and International Relations will discuss the war in Ukraine and the impact of the economic sanctions on Russia on Monday, March 14, at 3:30 p.m., Eastern Daylight Time.
The panel discussion will be held in-person at the Gore Recital Hall in the Roselle Center for the Arts and online at https://sites.udel.edu/udlive/economicsanctions/.
Panelists include:
Jack Bao, associate professor, finance
Stacie Beck, associate professor, economics
Stuart Kaufman, professor, political science and international relations
Daniel Kinderman, associate professor, European studies
Moderator: Bruce Weber, dean, Lerner College
No registration is required.
For further information, please visit: https://events.udel.edu/event/war_in_ukraine_are_economic_sanctions_on_russia_working#.Yidt_hDML0o