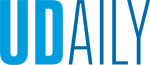 Ukrainian war analyzed
Article by Ann Manser Illustration by Julie Morin March 15, 2022
Eastern European scholars discuss Russia's invasion and the refugee crisis
With Russia's invasion of Ukraine producing increasing destruction, civilian casualties and a flood of refugees, other nations in the region are preparing for the possibility of a widening war even as they work to assist the Ukrainian resistance and care for those fleeing the devastation.
That was the assessment delivered by three foreign policy scholars living in Eastern Europe as they spoke online to a University of Delaware audience on Monday, March 14, to offer their on-the-ground perspectives of the crisis. The discussion was hosted and moderated by the Department of Political Science and International Relations.
The speakers, faculty members at universities in Poland, Romania and Bulgaria, have all taken part in the State Department's Study of the U.S. Institutes (SUSI) on National Security Policymaking, which UD hosted from 2017-2019, or on Foreign Policy, which UD began hosting in 2019. The program's participants, mid-career scholars and practitioners from around the world, come to the University for six weeks to examine how U.S. foreign policy and national security policy is formulated and implemented.
During the March 14 panel discussion and question-and-answer session, the speakers discussed their views of what led Russian President Vladimir Putin to invade Ukraine on Feb. 24 and what his ultimate goal is. They noted that Putin has decried the breakup of the former Soviet Union as a mistake that should be corrected.
"Russia is trying to remake the post-Cold War order," said Przemysław Gasztold, an assistant professor at War Studies University in Warsaw, Poland, and a research fellow at the Historic Research Office of the Institute of National Remembrance in Warsaw. "No words can describe the horrors and atrocities" being seen in Ukraine, he said, urging foreign policy experts to rethink their views of Russia in light of the current aggression.
Panelists said they believed Putin based the invasion on poor intelligence and that he miscalculated, thinking that the Ukrainians would welcome the Russian forces, which would then reach the capital of Kyiv in a few days and install a puppet government. Instead, they said, as the fighting goes on, the outcome becomes harder to predict.
"If Ukraine falls, I believe Russia will try to provoke NATO" into a confrontation, said Iskren Ivanov, a senior lecturer of U.S./Russia Foreign Policy at the Olmsted Scholar Program at Sofia University in Bulgaria. Although Putin does want to restore former Soviet-era power, he said, "He also believes the West and Russia are destined for war."
To Olesea Taranu, an assistant lecturer at Alexandru Ioan Cuza University of Iasi, Romania, right at NATO's eastern border, the invasion of Ukraine is exactly the kind of aggression against vulnerable nations that her country has been warning about.
"What is happening now in Ukraine is probably the old Romanian nightmare coming true," she said, adding that Romania has had "traumatic" and threatening experiences with Russia over the years. "Putin wants to be feared, and power is the language he understands. I have no doubt that he was trying to create a 'great' Russia again. … I believe he will try again and again" even if the current invasion fails.
The panelists also gave their views on the refugee crisis, in which nearly 3 million civilians, mostly women and children, have fled to nearby countries.
In Poland, which has taken in the largest number, Gasztold said his family is hosting a Ukrainian family and that his colleagues typically leave work each day and go to the railway station, where they volunteer their help to arriving refugees. Still, he said, at some point Poland's government resources will be exhausted and the country will need additional help to continue supporting the refugees.
Romania has not been destabilized by the arrival of refugees, Taranu said, but she expressed concern for nearby Moldova, which is a small, poor country that has received a relatively small number of refugees but which is being greatly impacted by trying to care for them. In addition, she said, many believe that if Ukraine falls, Moldova may be Russia's next target.
As the violence continues, panelists said that guerrilla warfare may dominate. An eventual resolution might be brought about with the help of China and Turkey.
Turkey, a NATO member, is a key player in the region, Ivanov said, and China has significant economic interests in Western Europe — more than it does with Russia.
"I think, sooner or later, China will play an important role," he said.