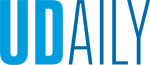 Natasha Adair departs
Article by UD Athletics Staff Photo by Saquan Stimpson March 28, 2022
UD women's basketball team head coach accepts same position at Arizona State
After spending five impactful seasons as head coach of the women's basketball team at the University of Delaware, Natash Adair accepted the same position at Arizona State University on Sunday, March 27.
"It's been an honor to watch Natasha elevate the women's basketball program to a nationally recognized brand over the last five years," said Chrissi Rawak, director of intercollegiate athletics at UD. "I am grateful to her for all that she has done for the University, Delaware Athletics and our women's basketball program. It has been a true privilege to work with Natasha."
Adair led the Blue Hens to one Colonial Athletic Association (CAA) regular season title, one CAA Tournament crown, one NCAA Tournament appearance, two Women's National Invitational Tournament appearances, and back-to-back 20-win seasons during her time with the Blue Hens.
"Thank you President Assanis and Chrissi Rawak for believing in me and trusting me to lead our special group of young women," said Adair. "My time in Newark, Delaware, will always be cherished. Blue Hens, fans, alumni, and community. Thank you for welcoming me and my family with open arms. You all were our sixth man and woman. To my players, I love you all more than life. You all helped create a championship culture here which will continue to attract the best student athletes and ambassadors to the university. To my staff, thank you for your support and commitment to our players, program and vision. We would not have had the success without you all! GO HENS!!"
The 2021-22 campaign was a special one as Adair's squad hoisted the program's third CAA title and made their appearance in the 2022 NCAA Division I Women's Basketball Tournament, the first time since the 2013 campaign. Adair also helped guide another spectacular season from tournament Most Outstanding Player, back-to-back CAA Player of the year, first team all-conference and all-tournament selection Jasmine Dickey, who became the second player in recent program history to earn back-to-back player of the year honors.
Adair captured her 150th-career win against College of Charleston (Jan. 7), a place where she earned her first career win at the helm of a program. The team finished the year posting back-to-back 20-win seasons with a 24-8 overall record, including a 15-3 mark in conference play.
A season ago, Adair took home Colonial Athletic Association (CAA) Coach of the Year honors after she helped lead Delaware to a regular-season title, WNIT Charlotte Region Championship and a WNIT semifinals appearance, finishing with a 24-5 overall record and 16-2 mark in league play. Adair's team was named the statistical champion in offensive rebounds per game (20.3).
In her first season (2017-18) with the Blue Hens, Adair guided Delaware to its second most wins (19) and first postseason appearance since the 2013-14 campaign. Additionally, the Hens captured 10 conference victories for the first time since 2012-13.
A national search for Adair's replacement will begin immediately.