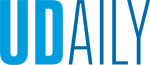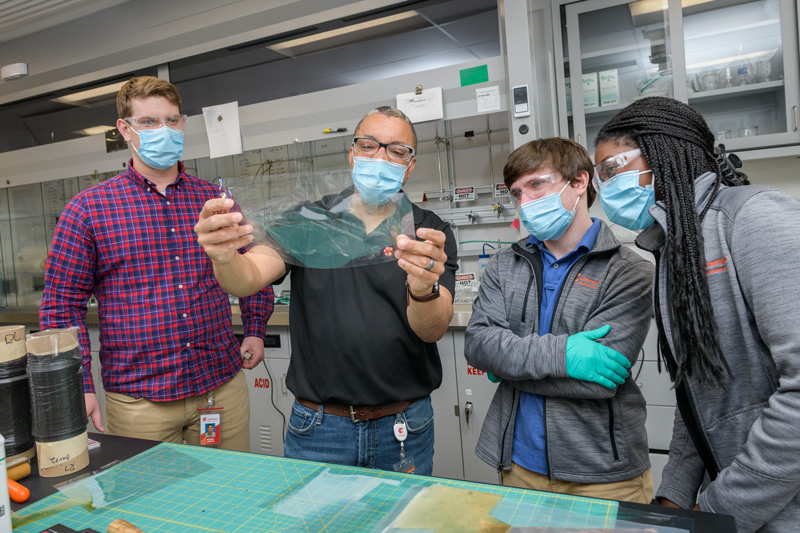 A bright career path
Article by Tracey Bryant and Karen Roberts Photos by Kathy F. Atkinson and Evan Krape June 14, 2022
UD's STAR Campus shines as a place for student internships
The University of Delaware's Science, Technology and Advanced Research (STAR) Campus is sparking joint research projects between UD and a number of companies that reside on the 272-acre site where a Chrysler auto assembly plant once stood. Clean energy, biopharmaceuticals, sustainable materials and financial technology (fintech) are just a few areas being explored.
And that's not all. Alongside these collaborations, student internship programs are taking shape. And that's a big win for both the University and its students, and for companies struggling to recruit top talent in a still-hot hiring market.
"This is the toughest hiring market I've seen," said David LaRoche, managing partner for U.S. operations at Predictive Analytics Group. The company is headquartered in the 10-story Tower at STAR, which USA Today highlighted in a 2019 roundup of "amazing" university and college buildings.
"But the University of Delaware is a great recruiting pool for us," LaRoche said. "We know students come out of UD prepared, with a certain skill set and mentality to do the job."
Business analytics on the rise at Predictive Analytics Group
Predictive Analytics Group (PAG) analyzes data in complex ways and breaks it down into easy-to-understand formats to identify key business trends and provide recommendations to improve their clients' businesses.
A proud Blue Hen, LaRoche is a co-owner of the company with CEO Stephen Hoops and Chief Data Analytics Officer Dee Ridgeway. All three are former classmates and graduates of the Class of 1998 in UD's Alfred Lerner College of Business and Economics. The company employs 25 people, and 40% are UD graduates, LaRoche said.
"By working with student interns 10 to 12 hours a week for a year or more, almost in a part-time employee model, we get to assess their strengths and opportunities," LaRoche said. "But their UD education comes first. That is the priority."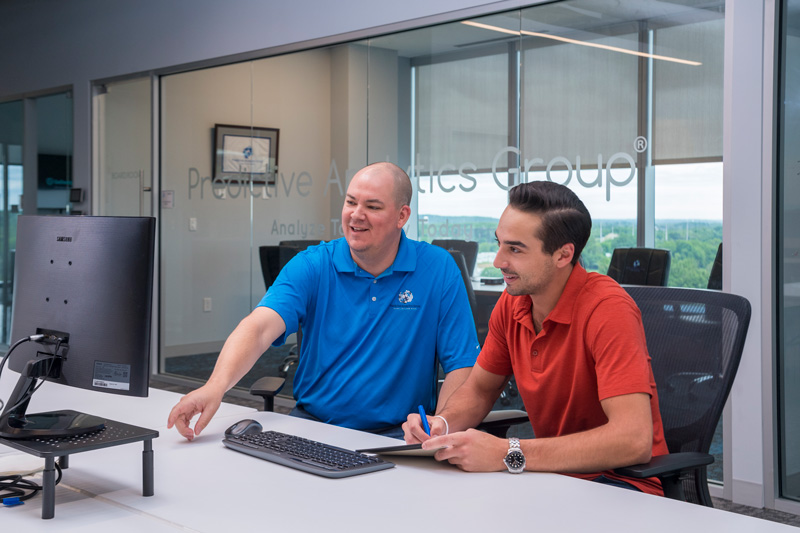 Carson Furci interned with the company over the past year and a half, working on projects ranging from developing the company website to learning the Structured Query Language (SQL) used in database management. He graduated from UD in May with his bachelor's degree in entrepreneurship and in mid-June started working full-time at the company as a marketing/business analyst.
"There's a lot of opportunity here, and I already feel like I'm a member of the family," said Furci, who is from Yorktown Heights, New York. "My boss has over 25 years of experience, and my goal is to just do the best I can and to learn as much as I can. Ever since I started working for my dad in seventh grade, I've always enjoyed putting in the work, growing, learning and becoming proficient at something."
In addition to offering a student internship program, PAG's leadership team mentors students in the Horn Entrepreneurship Program, which has been ranked again among the best in the nation. The company also recently established an endowed scholarship in business analytics for UD students. 
Using "molecular scissors" at the Gene Editing Institute       
At ChristianaCare's Gene Editing Institute on STAR Campus, Sophia Masciarelli got to use groundbreaking CRISPR gene editing technology, which she compares to "molecular scissors." 
The enzyme-based technology allows DNA to be cut at targeted locations in a cell, allowing pieces of genetic material to be deleted or a custom DNA sequence to be inserted to fix a mutation.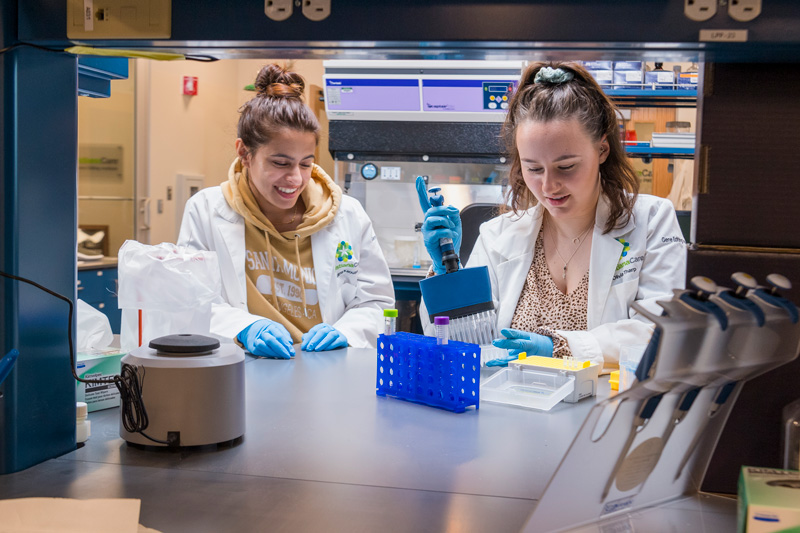 A subsidiary of ChristianaCare, the Gene Editing Institute was founded at the Helen F. Graham Cancer Center in 2015 and moved to STAR Campus last year. The institute aims to help accelerate cures and improve treatments for diseases. It is currently developing a clinical trial using CRISPR gene editing in lung cancer patients, which would be one of the first uses of the technology to attack solid tumors.
Masciarelli, who is from Ellicott City, Maryland, graduated from UD in May with her bachelor's degree in applied molecular biology and biotechnology. She said she had her sights set on a medical career for some time, and the hands-on experience at the institute helped her to better focus her career plans. 
"I originally became a biotech major because I thought I would pursue a PA [physician's assistant] program, or become a paramedic, or continue research," Masciarelli said. "Interning here has given me a lot more certainty that I want to pursue research."
During her internship, she became an expert at cell culture, growing the induced pluripotent stem (iPS) cells that provide precise models for human disease research. Derived from adult skin or blood cells, these pluripotent cells are "reprogrammed" to an immature state similar to embryonic stem cells, which can develop into potentially any type of cell. Masciarelli was especially thrilled when she saw a neuron or nerve cell take shape.
"It would look really cool, with all of the branches forming like a little tree," she said.
Masciarelli had the opportunity to work alongside research scientist Brett Sansbury, who graduated with her doctorate from UD in 2020, and now leads the institute's Discovery Research Group. One focus has been to better understand the predictability of gene editing to move the promising technology forward.
"Our interns at the Gene Editing Institute really dig into critical projects," said Deirdre Hake, director of strategy and business development. "They are on the cutting-edge of gene editing work and are instrumental to advancing gene editing technology."
Besides fresh ideas, the interns also provide valuable mentoring experiences for the institute's staff, Hake said.
"We have a fairly young team, and what's really wonderful about having interns on site is that they give our institute's younger talent the opportunity to mentor students for the first time, to provide them with robust research experiences and cultivate potential new members of our team," Hake said.
Collaborations at Chemours Discovery Hub 
Just days before the coronavirus pandemic shuttered businesses in March 2020, the Chemours Discovery Hub held its grand opening on STAR Campus. A Fortune 500 chemical company with a global presence, Chemours is headquartered in Wilmington. The Chemours Discovery Hub is home to approximately 275 researchers and innovators exploring wide-ranging research, including water electrolysis for the conversion of wind or solar energy into green hydrogen and for converting this green hydrogen back to electricity with fuel cells. Other projects include work on new materials that support today's data-intensive society, such as insulating products for semiconductors, chips and circuit boards, and thermal management materials including refrigerants with ultra-low global-warming potential for automotive or stationary air conditioning systems.
According to Brian Coll, site manager for the Chemours Discovery Hub, one reason STAR Campus was attractive was the opportunity to collaborate with UD.
"We really saw the vision that UD put forth for STAR, and we wanted to be part of that as it pertains to that live, work, learn dynamic," Coll said. "The other piece is the students and having them work within our walls on projects with us. We have a number of research projects with UD and that, ultimately, helps us with a hiring pool."
Throughout the pandemic, Chemours has maintained student internship and co-op experiences on a wide range of projects, from clean energy technologies to the circular polymer membranes used in materials from space structures to medical devices.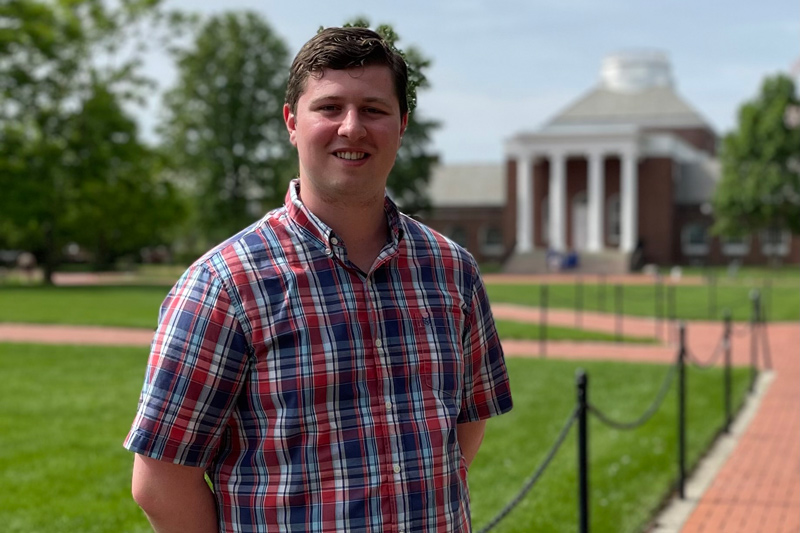 Jacob Leinenbach, a UD senior double majoring in finance and operations, spent the spring semester as a procurement analyst intern with the indirect procurement team at Chemours' Commerce Division in Wilmington, where he learned how to increase efficiency in the delivery of the pressurized tanks that transport Chemours chemicals to customers.
"There's this whole world of logistical support that nobody ever sees to get the product from the production plant to your hands or my hands," said Leinenbach. His project focused on aligning efforts up and down the supply chain between Chemours and the company's suppliers to improve the maintenance cycle time of a pressurized tank, so that it's quickly returned to active service.
"In a real job, there is no answer key to reference. I've had to take what I learned in the classroom and apply it in real life," said Leinenbach. "That has been the greatest learning experience and application of my education at UD."
Internships and co-op opportunities are a valuable way for Chemours to engage with prospective employees, Coll said, while developing relationships with strategic partners.
"You want students to know your company. If they don't, how likely are they to come talk to you or be interested in jobs you may have?" said Coll.
One of these students is recent UD alumnus Casey Rodriguez, who graduated in May 2022 with a bachelor's degree in chemical engineering and minors in sustainable energy technology and chemistry. Rodriguez has wanted to become a scientist or engineer for as long as he can remember. He recalled his grandparents talking about how hands-on he was as a child, building things and taking them apart, like the electric bike he built in high school.
"It wasn't one of those pre-built kits with a motor that you just plug in, either. That was way too expensive growing up," he said.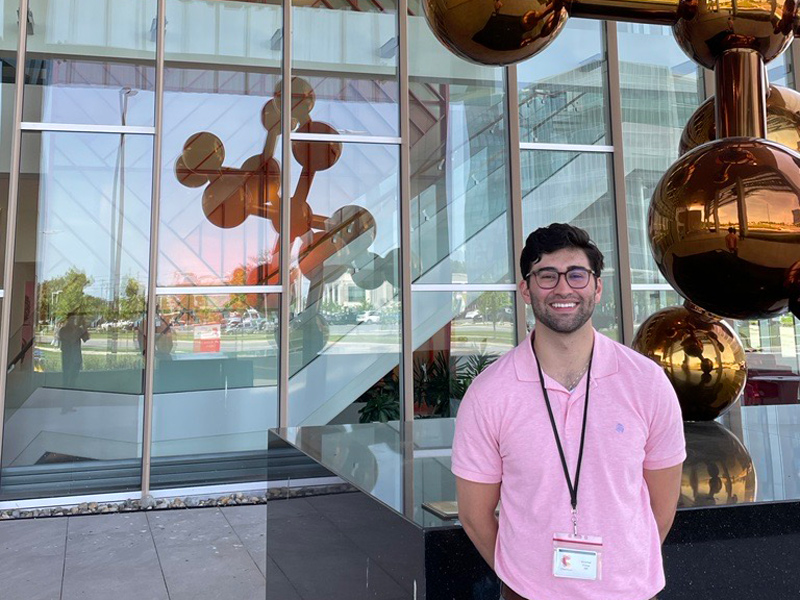 This month, Rodriguez will begin putting his curiosity and chemical engineering skills to work as an R&D engineer on the Chemours Nafion™ team, working on its hydrogen economy venture.
"I'm going to be working on something that I will be super excited to tell my friends and family about, something cutting-edge and exactly what I've wanted to do my whole life growing up," Rodriguez said.
He'll be in good company, too. Two Blue Hen alumni— Brittany Georges and Joey Pritchard — both 2021 graduates from UD's chemical and biomolecular engineering program, also are part of the team. Pritchard is exploring ways to improve Chemours polymer membranes used in hydrogen fuel cells as an R&D engineer.
"I remember the Chemours Discovery Hub opening on UD's STAR Campus while I was a student, so when I began job hunting as a senior chemical engineering major, I applied," said Prichard.
Georges, meanwhile, is mainly focused on discovering ways to repurpose and reuse fluoropolymer membranes to make manufacturing processes more sustainable, so that less plastic ends up in landfills.
"I really enjoy problem-solving and working in R&D gives me the opportunity to tackle difficult problems in a hands-on way. My circularity work is particularly exciting because it is sustainability focused, and my research has the possibility to make a positive impact on the state of our environment," said Georges.
This is just the type of enthusiasm, ingenuity and energy that's needed to drive solutions to today's problems and foster collaborations for a better tomorrow.