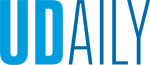 When in Rome
Article by Ann Manser Photos courtesy of American Academy of Rome June 22, 2022
UD art historian Denva Gallant awarded prestigious prize to conduct research at American Academy
Art historians might focus their scholarship on such areas as architecture or sculpture or, frequently, on paintings — those that we're likely to see hanging in frames on the walls of museums.
But for the University of Delaware's Denva Gallant, the works of art found in medieval illustrated or illuminated manuscripts are especially intriguing. These manuscripts, hand-written books often produced in monasteries, contain paintings that usually include precious metals such as gold or silver.
"In the distant past, illustrated manuscripts were considered secondary in relation to painting, architecture or sculpture in terms of scholarship by art historians, but that's no longer true," said Gallant, an assistant professor of medieval art in UD's Department of Art History. "I've always found it fascinating to look at this dynamic between text and image. Obviously, an illustrator can't depict every single thing in the text of a manuscript, so you can see by what they select for illustration what is important in that moment."
Gallant's scholarship has led to her selection as a recipient of the prestigious Rome Prize, awarded by the American Academy in Rome, America's oldest overseas center for independent studies in advanced research in the arts and humanities. Of more than 900 applicants for the 2022-23 prize, Gallant was among 38 American scholars chosen.
Recipients are awarded a stipend, workspace and room and board at the academy's campus in Rome, where they can conduct research and write on the subjects of their choice. The academy describes the prize as "the gift of time and space to think and work."
To Gallant, the opportunity is valuable even beyond that. After the isolation caused by the COVID pandemic, she said, the ability to live in Rome from September until next summer also gives her the ability to meet and interact with other scholars. Her work centers on Naples, which further limits her opportunities for collaboration while living in the U.S.
"The Rome Prize is an unbelievable opportunity," she said. "It gives you space to study and learn and to be in a community. It's hard to find research collaborators internationally when you can't travel, and this will allow me to connect to a larger community."
The academy, she said, asks prize recipients about connections they'd like to make while in Rome and often facilitates introductions to other scholars and access to research sites.
Gallant plans to visit the Vatican often during her stay, as she works on her current book project, Illustrating the Vitae partum: The Rise of the Eremitic Ideal in Fourteenth-Century Italy, which examines an illuminated manuscript, Vitae partum (New York, Pierpont Morgan Library, MS.M.626). That book, written and decorated in Naples during the 14th century, recounts the lives of a group known as the Desert Fathers and Mothers, men and women from the Middle East who withdrew from their families and society in the fourth century to live in the desert as a sacrifice to God and a test of their faith.
This group became the model for monasticism, Gallant said, and although it remained influential in Christianity, there was a significant rise in interest during the 14th century, when religious leaders frequently preached about the example of these hermit saints to the laity.
"My book is about the illuminated book," she said. "I especially want to look at what impact the images had on those unable to withdraw to the desert as the Desert Fathers and Mothers had."
In addition to working on her book, Gallant hopes to make contacts with senior scholars while in Rome and conduct additional research that could launch a new project.
About Denva Gallant
Denva Gallant, who joined the UD faculty in 2018, is a specialist in European medieval art and architecture, with an emphasis on manuscript illumination and the figural arts of the 14th century in Italy, a period known as the Trecento.
Her scholarly work explores themes of narrative, the rise of the eremitic (living as a hermit) ideal and issues of patronage in the Middle Ages. She has received a number of research fellowships including awards from Villa I Tatti, the Harvard University Center for Italian Renaissance Studies and the Center for Advanced Study in the Visual Arts.
She earned a doctorate in 2018 from Harvard University's Department of History of Art and Architecture.
Gallant said she initially went to college thinking about a career as a lawyer, but she also loved studying Latin, and a high school trip to Italy left her wanting to learn Italian as well. Later, taking classes in art history convinced her that she was meant to be an art historian. It's an area of study she encourages others to consider.
"An art history degree is extremely flexible," she said. "You learn how to read visual culture, and you can apply that to almost any of today's careers."