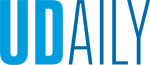 Police training on East Campus
Article by UD Police June 07, 2022
Session scheduled from 3-8 p.m., June 8
The University of Delaware Police Department will be conducting a training session for officers on the East Campus from 3-8 p.m., Wednesday, June 8.
Members of the University community should not be alarmed about police activity in the area during the training.
Anyone with questions should call UD Police at 302-831-2222.