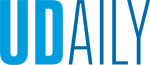 Wise beyond her years
Article by Margo McDonough Photo by Andre Smith June 24, 2022
Nada Abuasi completed UD's Associate in Arts Program, then at 20 was the youngest 2022 College of Arts and Sciences graduate
At the age of 20, Nada Abuasi is the youngest person to earn a bachelor's degree from the University of Delaware's College of Arts and Sciences this year. Fresh-faced and bespectacled, she could easily pass for a high school student. But when Abuasi begins to speak, it's clear that this poised, articulate young woman is wise beyond her years. She pursued a double major in political science and criminal justice and is now weighing offers from two law schools for admission this fall.
Abuasi entered the University at age 16, due to skipping a grade when she and her family moved to Delaware. "My dad was my math teacher and he could tell that I was ready to move up a grade; I tested out of seventh grade."
She was admitted to UD via the Associate in Arts Program (AAP), an experience that she still raves about. She earned her associate degree at AAP in May 2020 before beginning studies for her bachelor's at UD's Newark campus that fall. "Back in high school, I had seen fellow students being told that if they didn't get their act together, they'd be forced to attend AAP. But I quickly learned that everything I had heard about AAP was false," said Abuasi.
"My first two years at the AAP in Wilmington offered me opportunities I could never have imagined elsewhere. I met professors who saw a future in me when others wouldn't, who encouraged me to take on challenges and find myself, whether in my writing or my activism," she added. "The AA Program made me feel like a college student who had control, able to make her own decisions."
One of the decisions Abuasi made while at AAP was to switch from majoring in biochemistry and minoring in math to double majoring in political science and criminal justice. "A lot of people in my family are either in STEM fields or in education. But my mom and dad were very supportive of my decision to study the humanities," she said.
Politics, current events and activism were daily dinner-table conversations for Abuasi, whose mother and father were born in Palestine and where her extended family still lives. While still in the AA program, she created Students for Justice in Palestine and served as the group's president, and later, on the Newark campus, she was on the board of United Missions for Relief and Development. She also was active in the Muslim Student Association, serving as its political liaison.
At United Missions, projects ranged from fundraising for global relief efforts in the Middle East and Asia to helping organizations closer to home, such as the Sunday Breakfast Mission in Wilmington. Though she doesn't see herself a natural fundraiser, she and fellow club members raised $14,000 in charitable contributions in one academic year.
When she wasn't studying or participating in student organizations, she worked part-time. Last summer, she did a research assistantship with the UD anti-racism initiative, focusing on predecessor institutions of the University and possible connections to slavery. Abuasi also is a skilled painter, primarily working in oil and acrylics. Several of her paintings were auctioned off for a United Missions for Relief and Development fundraiser.
Throughout her academic career, Abuasi sought out experiences inside and outside the classroom that would challenge her, provoke her, and, at times, make her uncomfortable. Case in point — she took a course precisely because she disagreed with the ideology it covered. "I despised feminism so I took Pascha Bueno-Hansen's class called "Feminist Political Theory" to see if I would still feel the same way after the semester was over," said Abuasi. "I learned a lot from Bueno-Hansen. And in some respects, my opinions changed."
Bueno-Hansen, an associate professor with a joint appointment in Women and Gender Studies and Political Science, welcomed Abuasi's thoughtful analysis and the energy she brought to the classroom. "Although Nada Abuasi may be young, she is one of the most mature and intellectually driven students I have encountered at UD," said Bueno-Hansen. "Ms. Abuasi holds very clear personal and political convictions that she communicates with great confidence. It was an honor to have her in Feminist Political Theory as she raised the bar and offered powerful contributions, especially in her brilliant and scathing critique of feminist imperialism."
For someone who "never says no to opportunities, especially if it's something I can learn from," Abuasi is taking a rare break this summer. She plans to relax and spend time with family, hopefully getting in a trip to Palestine before law school. "Being the youngest in my classes had its perks and also had its downsides," she said. "But I wouldn't have done anything differently at UD, including my time in the AA Program — it's a gem."