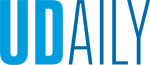 Juneteenth 2022
Article by Peter Bothum Illustration by Christian Derr June 17, 2022
UD Professor Earl Smith discusses the holiday's significance and its future in American culture
Since becoming a federal holiday last year, Juneteenth has begun to permeate U.S. culture beyond Black communities, with discussions about its meaning, ways that it can impact racial understanding, brands honoring the holiday – or at least trying to – and companies giving employees the day off.
UD is observing Juneteenth on Monday, June 20, with classes suspended and offices closed.
Juneteenth is special holiday for many Black Americans because it commemorates the end of slavery in the United States before the 13th Amendment to Constitution, said Cheryl Hicks, associate professor of Africana studies and history. On June 19, 1865, Union General Gordon Granger told enslaved men, women and children in Galveston, Texas, that they were free and that the Civil War had ended.
Hicks said the 157-year-old holiday reminds us that President Abraham Lincoln's Emancipation Proclamation on Jan. 1, 1863, did not liberate all enslaved Black people in the Confederate States of America, and that Texan enslavers refused to tell Black people they were free until federal troops arrived to enforce the Proclamation.
Over the years, Juneteenth celebrations have included family reunions, religious observances, parades, picnics and academic gatherings where participants have focused on the significance of Black freedom, culture and progress.
But since President Joe Biden declared Juneteenth a federal holiday on June 17, 2021, the holiday's reach has been expanded to encourage all Americans to celebrate Black liberation and educate themselves regarding the long, complex history of Black freedom in the United States.
Fatimah Conley, vice president of equity and chief diversity officer, offered guidance for marking the day, embracing the meaning of Juneteenth and putting it into practice.
"We must remember that freedom and equality are rights, not privileges, 'granted' to Black people in this country," Conley said. "As we celebrate Juneteenth, consider the ways that you can personally support the liberation of Black Americans, acknowledge their role in building this nation and celebrate Black communities in a meaningful way."
As the holiday enters its second year as a federal celebration, UD Professor Earl Smith shared his thoughts on where Juneteenth is now in the national consciousness and where it might be headed. Smith teaches courses on social stratification, race and ethnicity, social problems and race and gender, and is the author of 12 books, including Gender, Power and Violence (2019) and Policing Black Bodies (2021).
Q: To what extent has Juneteenth been accepted by general U.S. society?
Smith: When Juneteenth became a federal holiday on June 17, 2021, 35% of Americans supported the decision. Black Americans overwhelmingly supported the designation — at a rate of 70%. On other hand, less than 30% of white Americans supported the holiday.
Complicating matters, private companies do not have to honor the holiday, and in some states employers do not have to pay their state employees who may take the holiday off.
My perspective is that it's a mixed bag, in many ways similar to the Dr. Martin Luther King holiday, with many whites still not supporting it as a recognized holiday.
Q: What do you think of efforts by companies, particularly Walmart, to recognize Juneteenth? Are they money grabs?
Smith: Companies, not just Walmart, are always looking to increase sales and profits, especially around ethnic holidays and celebrations. The problem comes when these corporations approach the holidays misinformed. This increases today with the bans on books; the legal battles over teaching certain subjects like "Black History" and the lack of a diverse workplace. Stupidity also plays a role. Just this year Walmart had to apologize for selling Juneteenth ice cream.
Walmart had planned to roll out a "swirled red velvet and cheesecake" ice cream. According to the Washington Post, the container's label was slated to feature Pan-African colors, an image of two Black hands high-fiving each other and the words "share and celebrate African American culture, emancipation and enduring hope."
But the product drew swift online condemnations from users who accused the retailer of treating a solemn day as a money-making vehicle, the Post said.
Q: Is there a way for companies to recognize this?
Smith: Yes, with dignity. A solemn commemoration will do. Juneteenth is about enslaved Black people in America learning about their freedom. It's not about "People of Color." It's not about any other issue you want to hitch to that.
Q: What can those outside of the Black community do to mark the occasion?
Smith: Educate yourself. Don't engage in cultural appropriation. Learn the true history of, say, Delaware. A border state. A state that prides itself in being the First State to ratify the Constitution. Often left out of this history is that Delaware was one of the last to ratify the 13th Amendment of the Constitution, which outlawed slavery. It took Delaware some 35 years after the end of the Civil War to do so.
Q: What does the future hold for Juneteenth? Will it continue to grow in prominence in popular culture?
Smith: Unknown. If the Republicans gain control of Congress or the White House in the next few national elections, it could fade into the distance.
Personally, I hope not, regardless of who is in the White House. Moving deeper into the 21st century, and seeing the carnage of violence and out of control assaults on democracy, we need hope and celebrations that show us we can, as a nation, move forward positively.
Juneteenth events in Delaware
Continues June 17-18
Rodney Square, Wilmington
Beyond Juneteenth Egungun Festival
10 a.m.-4 p.m., Saturday, June 18
Delaware Art Museum
2301 Kentmere Parkway, Wilmington
School Hill Juneteenth Celebration
11 a.m.-7 p.m., Saturday, June 18
George Wilson Community Center
303 New London Rd., Newark
Women with a Vision's 2nd Annual Juneteenth Entrepreneurial Expo
6-10 p.m., Saturday, June 18
Delaware Museum of Nature and Science
4840 Kennett Pike, Wilmington
12 p.m., Monday June 20
Tubman-Garrett Park
Rosa Parks Drive, Wilmington
Summer Faculty Research Seminar Series: Juneteenth celebration
Professor Theodore J. Davis Jr., political science and international relations at UD, discusses his new book project, Politics of the Formation of Race.
5-6 p.m., Tuesday, June 21
Virtual event; register for Zoom information.
25th Annual Delaware Juneteenth Pageant
5 p.m., Sunday, June 26
The Grand Opera House
818 North Market St., Wilmington
Podcast
Kathryn Benjamin Golden, UD assistant professor of Africana Studies, is interviewed on the "UnDeniably Well" podcast, presented by the University of Delaware's Employee Health and Wellbeing team.