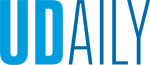 For the Record
Article by UDaily staff June 17, 2022
University community reports presentations, publications, honors
For the Record provides information about recent professional activities and honors of University of Delaware faculty, staff, students and alumni.
Recent presentations, publications and honors include the following:
Presentations
Trevor A. Dawes, vice provost for libraries and museums and May Morris University Librarian, was the invited keynote speaker at the 42nd annual conference of the International Association of University Libraries (IATUL) in Miami on June 14, 2022. Dawes' talk, "Equity, Diversity and Inclusion in U.S. Libraries," focused on efforts to increase representation and culturally welcoming spaces in libraries and how libraries can be leaders in diversity efforts on their campuses.
Farley Grubb, professor of economics, spoke on "Colonial American Paper Money Systems," at the Levy Economics Institute of Bard College, Summer Seminar Seres on Modern Money Theory on June 13, 2022, in Annandale-on-Hudson, New York.
Lerner College Dean Bruce Weber was a featured panelist at the BAFT/America Bankers Association's Global Payments conference held virtually and in New York from June 8-9, 2022. Weber offered his insights on the "Staying Relevant and Competitive: Capturing the High Growth Opportunity of Next Gen Payments" panel with representatives from SWIFT, the Society for Worldwide Interbank Financial Telecommunications. Weber is a member of the SWIFT Institute's Advisory Council.
Publications
Rachel Karchmer-Klein, associate professor of literacy education in the School of Education, recently published her second book with Teachers College Press, Teachers College, Columbia University. Next-Level Digital Tools and Teaching: Solving Six Major Instructional Challenges, K-12 was coauthored with two UD graduates, Lauren Boulden, a digital learning resource teacher in the Caesar Rodney School District, and Maureen McDonald, an instructional coach in the Appoquinimink School District. The authors examine what is needed and what works in order to help educators improve current models of technology-integrated instruction in their schools and districts. The authors were featured on a recent episode of the E4E Podcast hosted by UD's Partnership for Public Education (PPE): "Now Is The Time: Capitalizing on the Turn Towards Technology-Integrated Instruction."
Lerner College Dean Bruce Weber and Andy Novocin, associate professor of electrical and computer engineering, collaborated on interdisciplinary FinTech research and had their article "Emerging Technologies and the Transformation of Exchange Trading Platforms" accepted for publication in The Journal of Portfolio Management. Their paper examines technology's current and future influence on trading and the structure of markets.
Laura Casares Field, the Donald J. Puglisi Professor of Finance and chair of the Department of Finance in the Lerner College, recently contributed her article "Gender Disclosure Rules Can Make a Difference" to Issue 10 of the ECGI blog. ECGI is an international scientific nonprofit association providing a forum for debate and dialogue between academics, legislators and practitioners, focusing on major corporate governance issues. Many faculty internationally who are known in the corporate governance academic community are ECGI research members. Both Field and Fei Xie, Chaplin Tyler Professor of Finance and Iannaccone Faculty Fellow, are ECGI research members.
Sal Mistry, assistant professor of management in the Lerner College, recently had his coauthored research article "Take it from the Top: How Intensity of TMT Joint Problem Solving and Levels of Interdependence Influence Quality of Strategy Implementation Coordination and Firm Performance" accepted for publication in Journal of Management Studies. Mistry examines top management teams (TMTs) and their role in strategy implementation as it relates to a firm's performance. It was first published online on May 18, 2022.
Honors
Wendy Smith, Emma Smith Morris Professor of Management and co-director of the Women's Leadership Initiative in the Lerner College, has been elected as a fellow of the Academy of Management (AOM), the leading professional organization for management scholars. The fellowship honors AOM members who have made significant contributions to the science and practice of management. She is one of 17 top management scholars who have been appointed to this role. She will be formally inducted at the AOM Fellows Dinner in Seattle in August. Smith is also the incoming program chair-elect of AOM's Organization and Management Theory (OMT) division. The appointment is a five-year leadership track position. Smith has been an active member of OMT since 1998 and has served in various capacities.
Evelyn Hayes, Trustees Distinguished Professor Emerita in the School of Nursing, received the honorary Delaware Nursing Legend award from Delaware Today magazine. This award is presented to a retired nurse whose exceptional contributions have considerably enhanced the nursing profession, created a lasting impact on society and whose work continues to influence the provision of health services throughout Delaware. Through a survey conducted by the Delaware Nurses Association, nurses across Delaware selected Hayes for the award. She has contributed 57 years to her nursing career in a variety of institutions, including 23 years specifically to the U.S. Army Nurse Corps Reserve. Her numerous contributions span across roles such as director of the first Employee Wellness Center at UD, coordinator of the Honors Nursing Program and various leadership roles in professional and civic organizations at local, national and international levels. Her endowment for the Evelyn Hayes Innovations in Healthcare Symposium highlighted the primary care services provided by the Nurse Managed Primary Care Center, and the Evelyn Hayes Scholarship aided College of Health Sciences students. "I was surprised, humbled and honored to receive this recognition," Hayes said. "Recognition by my peers is a tremendous compliment. I am thankful to the colleagues who nominated me and for family, friends, mentors, students and patients I have had the privilege of working with."
Tiffany E. Barber, assistant professor of Africana studies and art history, has been awarded the 2022 Director's Essay Prize by the Smithsonian's National Portrait Gallery, which fosters leading research in the field of visual biography and American portraiture. Barber's prize-winning essay, "Narcissister, a Truly Kinky Artist," was published in the spring 2020 issue of Art Journal. The jury of scholars who selected her for the award cited the essay's interdisciplinary contributions to the fields of American art, biography, history and cultural identity and called the piece "an immensely original essay, deeply researched and written with panache." Barber will present a paper related to her essay topic at the prize ceremony in September.
To submit information for inclusion in For the Record, write to ocm@udel.edu and include "For the Record" in the subject line.