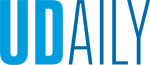 For the Record
Article by UDaily staff June 10, 2022
University community reports presentations, publications, honors
For the Record provides information about recent professional activities and honors of University of Delaware faculty, staff, students and alumni.
Recent presentations, publications and honors include the following:
Presentations
On June 7, 2022, Sheng Lu, associate professor of fashion and apparel studies and director of graduate studies, presented his research titled "Expanding U.S. Apparel Sourcing from CAFTA-DR Members: Opportunities and Challenges" at the United States International Trade Commission (USITC) economic and industry seminar series.
Margaret Stetz, Mae and Robert Carter Professor of Women's Studies and professor of humanities, was an invited speaker at a multinational, interdisciplinary conference on the subject of Asian military sexual slavery during World War II that was held virtually on May 20-21, 2022. The conference, "A New Outlook to the Atrocities: 'Comfort Women' and What Remains," was sponsored jointly by the University of Baltimore's School of Public and International Affairs and the Academy of Korean Studies, Republic of Korea. Her talk, titled "New Genres, New Audiences: Retelling the Story of Japan's Military Sexual Slavery," surveyed several recently published works — including ones that take the form of speculative fiction, graphic narrative and poetry — that are especially effective as pedagogical tools in university classrooms. It ended with a short reading of three of her own poems on the topic of "comfort women" issues, which she has used in her undergraduate teaching on sexual violence. The talk is available on YouTube as part of the first day of conference presentations.
Sebastian Derry, head of the Multimedia and Access Services Department at the Library, Museums and Press, co-presented a session on "Library Services for Autistic College Students" at the 2022 New Jersey Library Association's Annual Conference in Atlantic City on June 3, 2022. The session, which he presented alongside Gerry Shea of Seton Hall University, reported on the results of a survey Derry and Shea conducted of academic libraries.
Publications
A review essay by Margaret Stetz, Mae and Robert Carter Professor of Women's Studies and professor of humanities, has just been published in the Summer 2022 issue of a Cambridge University Press journal, Victorian Literature and Culture(Vol. 50, No.2, pp.417–29), and is available online. The essay is a broad survey of recent developments in Decadence Studies that discusses not only numerous works of scholarship, but also a variety of exhibitions of art, print culture and material culture in Britain, France, and the US, especially those related to Oscar Wilde and Aubrey Beardsley.
Stephanie Raible, assistant professor of social innovation and entrepreneurship, authored chapter 16 of Women Community Leaders and Their Impact as Global Changemakers. The chapter, titled "Saskia Bruysten: Advocacy, Perseverance, and Vision for Social Business During Challenging Times," focused on the leadership of co-founder and CEO of Yunus Social Business (YSB) prior to and during the pandemic. YSB addresses social challenges like poverty and environmental sustainability through supporting social businesses and corporate innovation.
Honors
Six faculty members have been recognized by the College of Arts and Sciences for outstanding work. The 2022 honorees "embody the excellence of all of our faculty across the college," Dean John A. Pelesko said in announcing the award recipients at the college's convocation ceremony on May 27. They are: Laura Helton, assistant professor of English and history, for outstanding advocacy; Sarah Wasserman, associate professor of English, outstanding advising; Edward Larkin, professor of English, excellence in faculty mentoring; John Morgan, associate professor of physics and astronomy, outstanding service; Carolyn White Bartoo, associate instructor of communication, excellence in teaching; and Jennifer Barker, professor of music, outstanding scholarship.
Mary Schorse, an adjunct faculty member in the Department of Geography and Spatial Sciences, received the Geographic Information System (GIS) in Education Award at the Delmarva GIS Conference, held May 12-13, 2022. Schorse leads many K-12 education and outreach activities and currently serves as the director of the Delaware Center for Geographic Education housed in the Department of Geography and Spatial Sciences in the College of Earth, Ocean and Environment. Together with Tracy DeLiberty, associate professor of geography and spatial sciences, Schorse taught a dual enrollment course at Newark High School this past year. In addition, she initiated the Delaware Geospatial Educational Partnership between UD and Delaware Technical Community College for the purpose of creating a Geospatial Technologies Career and Educational Pathway. To expand its reach, Schorse is broadening the partnership to include Delaware State and Wilmington universities and to insert GIS technology into select pathways already offered at traditional public and votech high schools.
The Shaner Hotel Group, which manages the Courtyard Newark at the University of Delaware, received the "Developer of the Year" award at the 2022 Marriott Hotels Connect Conference.
To submit information for inclusion in For the Record, write to ocm@udel.edu and include "For the Record" in the subject line.