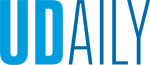 Enhancing sexual wellness
Article by Colin Heffinger Illustration by Jeffrey C. Chase June 29, 2022
UD professor explores quality of life for individuals who have sustained traumatic injuries
Sexual wellness is often overlooked in a clinical setting for individuals living with traumatic brain or spinal cord injuries. Depending upon the extent of either, there are typically long-lasting impacts on sexual functioning and satisfaction. A University of Delaware professor is developing a solution to improve the quality of life for these individuals.
David Tulsky, professor in the Department of Physical Therapy and director of the Center for Health Assessment Research and Translation (CHART), acquired a five-year grant to develop measurement tools to assess sexual functioning in individuals with spinal cord injury (SCI) and traumatic brain injury (TBI) as well as a self-management web-based application to provide treatment strategies to improve sexual functioning in these populations.
Tulsky's goal is to extend the quality-of-life measurement systems his research has been building upon over the past 16 years. These consist of assessment instruments used to measure multiple areas of functioning such as depression and anxiety on a 1-100 scale system, similar to the 1-10 scale system used for pain in hospitals.
These scales are a set of questions scored to reflect how someone is functioning in a specific area. These scores are referenced against a large sample of participants to determine low, average, or high levels of functioning. The assessments will be followed by videos that teach self-management techniques to improve symptoms. The takeaway – managing the accompanying depression and anxiety improves quality of life.
The five-year grant will be split into two separate parts. Through the new grant, research focuses on creating new scales to measure sexual wellness within the existing quality-of-life measurement system. By combining this with his prior research and experience, Tulsky's goal is to develop a new self-reporting program that is easily accessible and provides evidence-based self-management methods to participants.
Creating new measurements
For the first two years of the grant, Tulsky's team is developing new measurements of sexual functioning and satisfaction to be implemented as part of the existing quality-of-life iManage systems (i.e., the SCI-QOL and TBI-QOL systems) that he had previously developed. These additional scales are designed to be used by individuals with SCI or TBI to determine their own sexual wellness.
"Spinal cord injuries have different types of concerns than traumatic brain injuries," Tulsky said. "Typically, spinal cord injuries lead to a loss of ability to move and feel, while traumatic brain injuries lead more often to cognitive or personality changes which may be characterized by loss of impulse control."
To develop the assessment tools, Tulsky's team will administer the sexual wellness items to over 500 people with traumatic brain injuries and over 500 with spinal cord injuries. The candidates came from diverse levels of mobility ranging from paraplegic to quadriplegic, and so forth. Many of them were young males who sustained their injuries from high-risk scenarios.
Pamela Kisala, associate scientist at CHART, explained responses collected from interviews.
"We talked to people around America about quality of life following their injuries," Kisala said. "Each of them stated it had completely changed. From this, we learned how important sexual wellness is to people with SCI and TBI, as well as how their disability impacted this important area of functioning and overall quality of life."
Often, people with spinal cord injuries may not feel any sensation below the point of their injury so the injury drastically impacts sexual wellness. Additionally, it can impact a person's overall ability to move. A key goal of rehabilitation is to help individuals with disabilities return to the activities that they did preinjury and live a fulfilling life. Restoring intimacy and sexual relations is an important goal.
On the other hand, those with traumatic brain injuries don't have problems with sensation. Instead, they are more likely to have issues with restraining in social interactions and impulsiveness, which can impact relationships. These individuals are not violent, but instead may disregard social cues and react in unwanted or awkward gestures. Additionally, they may provide excessive information because they aren't filtering before speaking. The deficits vary based on location and severity of the head injury.
In phase one of the grant, Tulsky's team is developing a scale to evaluate sexual functioning and then another one for satisfaction with sexual functioning. These will be made separately for people with SCI and two parallel scales will be created for those with TBI. Additionally, and relevant to this current project, these assessments will allow individuals to monitor their sexual wellness and help identify if they could benefit from learning strategies for improvement. Involvement from the partner in the learning process can provide further benefit by boosting communication and understanding.
Informing for improvement
Phase 2 of the grant is planned for development of a self-management program. This will consist of short, animated videos designed to explain techniques for improvement of sexual functioning using evidence-based clinical practice. There will be different treatments to address the issues faced by each group.
"Upon completion, this will become the iManage-Sexual Wellness system," Tulsky said. "The goal of this program is to provide self-assessments that can be taken at home and with partners. Then, there will be exposure to our treatment strategies."
To make effective and relatable treatments, Tulsky's team is collaborating with national experts such as researchers and clinicians who have experience treating sexual wellness for individuals with disabilities. Together, they are creating videos to inform the individual about specific treatment strategies that individuals can do at home.
Participants will return to the website weekly to access these tools and retake assessments. From there, they watch a different video each week that exposes them to a different treatment strategy and approach to improve sexual wellness. In the current protocol, individuals will return five times to get exposure to a range of treatment strategies.
Looking forward, Tulsky's research is planning to expand the self-management system to cover other areas that impact quality of life. This study addresses an important area as there is a barrier to individuals with disabilities discussing sexual functioning with their health care providers. This can prevent them from getting needed help. It's critical that physicians discuss this directly with patients, without expecting a cue.
"We're focused on making a game-changing impact to improve quality of life for individuals who have sustained a traumatic injury," Tulsky said. "Helping individuals restore parts of their lives that are impacted by their disability and help facilitate a discussion with their medical professionals is a key goal."
About the research
This grant provides $2,499,777 and is funded by the National Institute on Disability, Independent Living, and Rehabilitation Research. It is one of a variety of funds awarded to propel Tulsky's research into improving different quality of life aspects for individuals facing spinal cord injuries or traumatic brain injuries. He has acquired grants from the National Institutes of Health, the Department of Defense, and the Craig H. Neilson Foundation to develop assessment systems for individuals with spinal cord injury, traumatic brain injury, limb-loss, and individuals receiving hand transplantation. For this project, Tulsky has partnered with the University of Michigan, Memorial Hermann-The Institute for Rehabilitation Research (TIRR), and Baylor University.