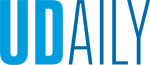 Supporting students with disabilities
Article by Amy Wolf Photos by Evan Krape June 08, 2022
UD gives students equal opportunity to thrive with help from Disability Support Services
Moving to a new place as a child is a challenge in itself. Add to that having to simultaneously learn two languages — the undertaking seems insurmountable.
Melanie Rojas, a University of Delaware graduate student pursuing a master's of science in human nutrition, moved to Delaware from Puerto Rico when she was 8 years old to seek medical treatment for hearing loss. Despite the challenges of having to learn both English and American Sign Language, she excelled academically and graduated from the University of Delaware with a bachelor of science degree in nutrition and dietetics in 2013.
Assistance from the Office of Disability Support Services (DSS) was critical to her success, she said, both during her undergraduate career and now.
"I wouldn't be able to do it without them," said Rojas, who has sign language interpreters in all of her classes, receives note-taking assistance and gets preferential seating. "They've been so accessible and very clear and open about what's available, and they've also helped me if something wasn't working. They've really been amazing."
The role of DSS is to provide accommodations to students, staff, faculty and visitors to ensure they have equal access to all experiences on campus. The office provides academic aids, transportation, housing accommodations and note-taking support, to list a few examples, for people with learning differences, ADHD, chronic health conditions, temporary injuries, mental health diagnoses and many other types of disabilities.
"We really listen to what the students tell us, what their needs are, and if there's a way for us to help, we help them," said Elizabeth Reed, director of Disability Support Services. "We'll do outreach for them. Any way that there's some measure we can take to make things a little easier for them, we'll make that happen."
Olivia Ruggiero, a junior chemical engineering major, started at UD in the fall of 2016 but had to withdraw that semester when she was diagnosed with cancer. While undergoing treatment, she took a few courses at Raritan Community College in New Jersey and returned to UD in the fall of 2019.
DSS made her return to UD possible. At times during the pandemic, because of her weakened immune system, Ruggiero was worried about attending in-person classes. DSS helped ensure that she was able to attend classes remotely and stay on top of all her school work.
"There's a misconception in the word itself — disability," said Ruggiero, who is now cancer-free. "It's not that I'm not able to do things — I just have to do them differently. DSS makes sure it's known that I can do everything my classmates do. I just might not follow the traditional route to get there."
The role of DSS isn't to make the college experience easier for students, said Lynda Dellmyer, assistant director of Disability Support Services. Its role is to level the playing field.
"We know that people with disabilities can do the same thing anyone else can do — they just need certain supports to get them to that point," Dellmyer said. "We want to make sure we're giving the students what they need to be successful. There can be the misconception that accommodations give an unfair advantage to certain students, and that is absolutely not true. They're there to level the playing field and give students equal opportunity."
On Saturday, May 7, 23 students were inducted into the Delta Alpha Pi (DAPi) Honor Society, which is open to undergraduate and graduate students with disabilities. The honor society, Dellmyer said, serves as a way to challenge the false and negative perception that students with disabilities cannot achieve academically.
"By celebrating the talents and skills of our students, it changes the perception of disability and shatters the negative stereotype," Dellmyer said. "We really want to highlight the fact that students with disabilities are very high achieving and they can do the same things that anyone else can do. That's really the goal — to bring more vision and bring disability to the forefront."
Rojas and Ruggiero were both inducted into DAPi and were also the two recipients of the Kevin Miner Scholarship, which is awarded to students who demonstrate leadership, advocacy and pride in educational pursuit.
"There are so many things that it means to be a student with a disability, but to recognize that it doesn't put me at a disadvantage is the greatest part being inducted into DAPi," Ruggiero said. "There's a lot that we have to overcome, but the recognition of the resilience and the hard work that I've put into coming back to school is amazing."
The number of students registered with DSS has increased 30% in the last three years. That increase, Dellmyer said, is not because the number of students with disabilities has risen, but because students are becoming more aware of the services offered and are more comfortable receiving accommodations.
Alex Oberman, a junior elementary education major who was also inducted into the DAPi honor society, has a processing difference and receives extra time to complete exams. He said his disability is something he's proud of.
"I want to teach people that it's okay to have a disability — that there's nothing shameful about it," he said. "It's something to be proud of and to take into consideration about yourself as an individual and embrace it in a positive way."