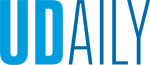 How I Teach — World History
Article by Amy Wolf Photo courtesy of Darryl Flaherty | Illustration by Jeffrey C. Chase June 21, 2022
Prof. Darryl Flaherty encourages students to develop a global lens through world history
Editor's note: First-year students, prospective students (and some of their parents) wonder and worry how they will handle the academic transition from high school to college. In a series of stories, UDaily speaks with University of Delaware professors who teach courses commonly taken by students during their first year on campus. The series includes professors who teach biology, writing, business, calculus, political science and sociology, and those stories can be read on the How I Teach website. In this story, Professor Darryl Flaherty explains his approach to teaching world history.
At the beginning of the semester, University of Delaware history Professor Darryl Flaherty gives students in his world history class a non-graded quiz to gauge their understanding and sense of the world. One of the questions: What percentage of the world lives on less than $10 a day?
He said most students are surprised by the answer: 66%. But the point of the quiz isn't to get all — or even most — of the answers right.
"The exercise isn't so much about did you get it right or did you get it wrong. I really want, in my teaching, to try to get students to stop thinking that way, to stop trying to check the box that you got the answer right," he said. "Rather, I try to get them to think and begin to question and begin to see the bigger picture. I think that many students have not been asked to look at the world and question their understanding of the past and how it's connected to the world that we inhabit now."
The introductory-level course is officially termed World History Since 1400 (HIST104), but even determining when exactly "modern history" begins is a question Flaherty poses to his students. When asked what defines "modern," many students instinctively reach into their pockets, pull out their phones and say, "This is modern — the ability to answer any question in my pocket," Flaherty said. In other words, technology is what makes things modern.
Flaherty then asks his students: If technology is what defines modernity, where do the technologies — Flaherty gives the compass, watertight compartments on ships and movable type printing as a few examples — that began to create a connected world come from? The answer: China.
But Flaherty counters that technology isn't the definer, so he offers students another idea, which is that merit, or an individual's ability to contribute to society, is the marker of the modern world. That idea that an individual's value should be measured by standards of civility (which was defined by Confucius long before what anyone considers the modern era, Flaherty notes) began to take shape in Song Dynasty China.
So that's where the course begins. But, equally important, where does it end?
"Where do we start the story? Do we start with Columbus in 1492, which is another conventional way of thinking about the beginning of the so-called Age of Exploration. But if you start there, then you're saying that modernity begins with Europe," Flaherty said. "And then, of course, where do we end the story? If we end it now, then we see also the kind of newly ascendant China again. If we take the span of time and stretch it out, then the picture looks very different than if we start with Columbus, and end with, say, the fall of the Berlin wall. So I encourage them to begin to think about those kinds of questions."
A key element of the class is getting students to question the meaning and purpose of history, which Flaherty said is the value added for a college level history course. HIST 104 is open to everyone — there's no expectation that anyone's ever studied world history or even any kind of history at all. But many of the students who have studied history have done only a "names and dates" study of the past where they're required to simply master chronology.
"The skill that many students master in high school is the capacity to summarize. In other words, they're given a narrative and then they're asked to reflect that narrative back to the instructor, and that's an important skill and a level-appropriate skill," he said. "In an introductory college course, the emphasis shifts more to the questions of how and why. My sense of history is that it's telling stories about the past that have meaning in the present."
Lectures and lots of readings are to be expected in any history class, but the lectures are very interactive. During weekly discussion sections, Flaherty offers guided questions, but it's the students who drive the discussion.
For an entry-level course, it's not an easy class — but it is a rewarding one.
"I don't think he's an easy professor. He truly does challenge his students," said Emma Knapp, a first-year international relations major who took the course in the fall of 2021, her first semester on campus. "It was one of my toughest classes, but I also learned more from this class than any other. So if you're a student similar to me — you love to learn and you love to go beyond the readings and communicate with the professor frequently — then this class is definitely a really good course."
The topic of world history is broad and huge; it would be impossible to discuss every world event spanning 600-plus years within the confines of a 14-week course. So Flaherty encourages his students to delve deeper into their own concerns or interests.
Over the course of the semester, Flaherty has his students work on a project of their choosing. Working either individually or in small groups, students can take any question or concern that they have about history and then develop it through any medium. Many students choose to write a paper, but it's also an option to make a video or even create a piece of artwork. Flaherty has had students write a paper about Japanese math, explore the world history of physical therapy and even critique the documentary "Babies," which contrasts child-rearing in four different cultures.
Flaherty purposely makes the assignment as open-ended as possible.
"Students are keyed to be prompted, and I want them to prompt themselves," Flaherty said. "Some students are frustrated with that. They'll come to me and say, 'You're talking about XYZ, and I'm interested in Q and you're not talking about Q very much.' The Q — the student's interest — I can facilitate that. I'm a historian, so whatever your Q is, I will help you get there, but you have to ask."
Creating a community of learning is the teaching philosophy Flaherty embraces.
"One model of learning is that students are empty vessels that I fill up. That's not my model. I don't see people as empty vessels," he said. "I see everyone as having interests and enthusiasms, and world history allows me to open the door for them to explore and develop something that they're interested in or concerned about, and then connect that to the broader history of humanity."
Aidan McGinnis, a first-year political science major, was surprised by how much he got out of the class.
"When you think about gen-ed classes, I think for a lot of us, it's kind of a box to check," McGinnis said. "My first semester I have to take history, math and science. I check the box and then I get to do the stuff that matters — the stuff I want and stuff that will develop me for the job I want. But for me, taking that 'check the box' class and actually being able to take something from it and apply it to my future career wasn't something I expected but was something I was really excited about. Professor Flaherty made sure that everybody took something from the class so that they felt this course wasn't a check-the-box course but was really essential to their success in their field."
Our world is global in ways that many people experience every day but don't think critically about, yet much of our history remains national, Flaherty said. Whether it's news about Ukraine, the pandemic or the effects of climate change, we all live globally, and Flaherty wants his students to think critically about the global world that we inhabit.
"We all understand that, yes, we live in a global world, but when we think about the mental structures that we bring to our everyday lives, they're usually focused on our immediate communities, and then more broadly, if we think critically, usually it's through the lens of the national experience," he said. "So I think it's important to try to develop a world lens, and world history is key for doing that."
Support for Academic Success
The University of Delaware empowers all Blue Hens with the skills and strategies they need to succeed.
UD students in any major are encouraged to take advantage of a range of peer tutoring services, as well as comprehensive skill-building resources offered by the Office of Academic Enrichment (OAE). Most services are available free of charge. To learn more, visit the OAE website. Students may also utilize the Blue Hen SUCCESS platform to connect with their academic advisor or access additional resources on Advising Central.
For UD's community of educators, the Center for Teaching and Assessment of Learning (CTAL) offers programs, workshops and confidential consultations to support faculty as they develop and achieve their pedagogical goals. UD instructors at every stage of their career are invited to explore online and contact ctal-info@udel.edu.
How I Teach — Series
The How I Teach website provides a collection of the stories in this series.