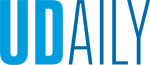 COVID-19 protocol update
Article by UDaily staff Photo by Evan Krape June 18, 2022
Mask requirement waived, effective June 20
Dear UD Community,
In light of the decline this week in COVID-19 hospitalizations and positive tests in New Castle County and in accordance with guidelines from the Centers for Disease Control and Prevention (CDC), the University of Delaware is removing its requirement for wearing masks indoors in all campus facilities, effective Monday, June 20.
As of Monday, individuals may choose to mask at any time. Masks will also be optional on all UD transportation.
For those with symptoms, a positive test or exposure to someone with COVID-19, masks must be worn within all UD facilities. Masks will continue to be required on the Children's Campus and in all healthcare and clinical areas.
For students, faculty and staff who contract COVID-19 and need to quarantine or isolate, the University recommends following the CDC's COVID-19 Quarantine and Isolation Calculator. This tool will help you determine how long you need to quarantine or isolate and also provides information on how to prevent spreading COVID-19.
Thank you to the University community for your cooperation and for supporting the health and the safety of this campus.