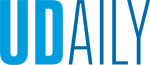 City hosts fireworks display at Athletics Complex
Article by UDaily staff Photo by Evan Krape June 28, 2022
July 4 event to feature live entertainment, art, food, community vendors
Great food, entertainment and a memorable pyrotechnic show will mark Independence Day, when the city of Newark celebrates Liberty Day on the University of Delaware Athletic Complex on Monday, July 4.
Beginning at 6 p.m., the event will feature live entertainment and art, food and community vendors, concluding with a fireworks display at dusk.
Local musical acts will include the Cole Younger Band, playing popular country songs starting at 6 p.m., and Mike Hines and The Looks, performing at 7:45 p.m.
Free parking is available in the lots surrounding Delaware Stadium and the Bob Carpenter Center, as well as the Woods Lot (off Route 4) and the STAR Campus north and south parking lots.
Alcohol is not permitted during the event, and the community is asked to leave pets at home and be sure they are secured safely during the fireworks display, as the noise can frighten animals.
The rain date for fireworks and musical entertainment is Tuesday, July 5. If weather is questionable, please call the Leisure Time hotline at 302-366-7147.