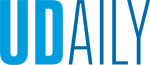 Testing at Hollingsworth lot canceled July 29
Article by Emergency Management July 26, 2022
Testing remains available on STAR Campus Mondays through Saturdays
The Curative mobile testing van, scheduled to be offering COVID-19 testing in Lot 19/Hollingsworth Lot on the University of Delaware campus will not be in operation on Friday, July 29. The van is being repaired after an accident.
Everyone who had made a reservation at that site for July 29 has been notified and rerouted to other testing locations.
The Curative "pop-up" trailer continues to offer COVID-19 testing on the University's STAR Campus from 10 a.m.-5 p.m., daily, through Saturday, July 30.