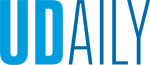 Recognizing civil discourse
Article by Amy Wolf Photos by Kathy F. Atkinson July 13, 2022
Delaware representatives receive inaugural Biden School Civility in Public Service Award for drafting bipartisan mental health bill
Elementary school students in Delaware will now have improved mental health services thanks to bipartisan collaboration that took place in drafting and passing into law House Bill 100, which creates separate and sustained funding for mental health positions, such as school counselors, social workers and psychologists.
The co-sponsors of the bill, House Majority Leader Valerie Longhurst (D-DE) and Representative Michael Smith (R-DE), were recognized by the University of Delaware on Wednesday, June 29, with the inaugural Biden School Civility in Public Service Award, supported by the Stavros Niarchos Foundation (SNF) Ithaca Initiative. Established in the fall of 2021 by the Joseph R. Biden, Jr. School of Public Policy and Administration, the SNF Ithaca Initiative seeks to increase the quality and quantity of civil discourse and civic engagement by instilling core democratic values on UD's campus and beyond.
The award, which honors two public servants from disparate places on the political spectrum who successfully worked together for the public good, was presented by Representative Madinah Wilson-Anton (D-DE), who also serves as academic affairs and external partnerships manager for UD's Biden Institute. Longhurst and Smith's collaboration embodies the spirit of the award and is an example of how civil discourse can lead to positive outcomes.
"You worked across the aisle to get this bill passed. Now, we're all better off for it. Thank you," Valerie Biden Owens, Biden Institute Chair, said in a statement. "These days, it's all too easy to see the ugly side of politics. Sometimes, it feels like it's impossible to escape. You are all a model of what's possible when public servants set aside their differences, collaborate with one another and reach a consensus on the best path forward for our communities."
Mental health disorders are the most common health problem for school-aged children. According to the National Institute of Mental Health (NIMH), one in five youth are affected by a mental health disorder. Currently, as reported by Delaware school districts, 86% of elementary schools do not employ a school social worker, and ratios of students to school counselors and school psychologists far exceed national best practices. This bill will lower ratios and increase access to mental health services for elementary school students.
Longhurst shared that she has a lot of experience working with at-risk children at her day job as the executive director of the Police Athletic League of Delaware and has seen how traumatic some of their stories are. After engaging with other representatives within their school districts, she realized the mental health services within Delaware schools are not as proficient as they could be. Many counselors that Longhurst spoke with noted how overwhelmed they feel with their workload. The bill will require a ratio of one full-time counselor or social worker for every 250 students in grades K-5, as well as a full-time school psychologist for every 700 students.
"These bills are so important to our kids," Longhurst said. "We all have to continue to work together. When you put aside your differences, you can make the changes in our state."
Smith, who is also the director of strategic initiatives for UD's College of Health Sciences and a graduate of the Master of Public Administration program at the Biden School, shared how this bill would have helped him as a child. Coming from a disadvantaged background and dealing with the death of his single mother at the age of 10, Smith said he had to deal with trauma early on. He shared how this bill will make it easier for children to receive the mental health services they need.
Politics today are incredibly divided, Smith said, yet bills like this show how both sides of the aisle can unite to help Delaware families and schools.
"One of the best things you can do when you're a legislator is to come down and meet your colleagues and find out what they're passionate about, what's important to them," Smith said. "That's how you find commonality and find how to work together on things."
The SNF Ithaca Initiative serves both as the beginning of the Biden School students' journey toward becoming engaged and effective citizens, and as the ultimate destination for college students from across the country to come together and work in partnership to develop policy solutions.
"This award is a really good example of what it means to be a representative of a community and to act with and on behalf of other people," said Timothy J. Shaffer, the Biden School's Stavros Niarchos Foundation (SNF) Chair of Civil Discourse.
Maria P. Aristigueta, the Biden School dean and Charles P. Messick Chair in Public Administration, said communities benefit when people with different views compromise.
"Longhurst and Smith's collaboration is an example of what is possible when leaders find ways to work together to find policy solutions," Aristigueta said. "Civil discourse is one of our greatest tools as a society and one of the strengths of a Biden School education. When we collaborate and set aside our differences, our communities reap the benefits."
The SNF Ithaca Initiative will contribute $5,000 in Longhurst's name to the Delaware chapter of the National Alliance on Mental Illness, and an additional $5,000 contribution will be made on behalf of Smith to Sean's House, a mental health safe haven for young adults.
"This kind of bipartisanship doesn't come easy these days. But you all know that civil discourse is one of our greatest tools, for connecting with one another and for getting things done," Biden Owens said. "You led with the belief that everyone can make a difference, and everyone can contribute to the greater good, no matter the letter between their name and 'DE,' and now we are living with the benefits of that."
About the UD Biden School
Established in 1961 and named in 2018 for the University of Delaware's most distinguished alumnus, the 46th President of the United States, the Joseph R. Biden, Jr. School of Public Policy and Administration prepares students with the knowledge and skills necessary to engage in research and public service activities to improve the quality of life in communities around the world. The Biden School's faculty, staff, students, and alumni create and use interdisciplinary, nonpartisan research, and empirically based analysis to inform effective decision-making and policy and to improve leadership and administration. The Biden School partners with organizations from all sectors to discover innovative and equitable solutions to the critical challenges of our time.
About the SNF Ithaca Initiative
In the fall of 2021, the Biden School launched a new civil discourse and civic engagement pilot program supported by the Stavros Niarchos Foundation (SNF). Called the SNF Ithaca Initiative, the program is named after the home of Odysseus — one of Greek mythology's greatest leaders, whose talent for persuasive discourse was revered in ancient Greece. For Odysseus, Ithaca represents not only the beginning of a journey but the ultimate destination. Likewise, the SNF Ithaca Initiative will serve both as the beginning of our students' journey toward becoming effective citizens and as the ultimate destination for students from across the country to come together and develop the civil civic engagement skills that will strengthen our democracy.
About the Stavros Niarchos Foundation (SNF)
The Stavros Niarchos Foundation (SNF) is one of the world's leading private, international philanthropic organizations, making grants to nonprofit organizations in the areas of arts and culture, education, health and sports, and social welfare. SNF funds organizations and projects worldwide that aim to achieve a broad, lasting, and positive impact for society at large, and exhibit strong leadership and sound management. SNF also supports projects that facilitate the formation of public-private partnerships as an effective means for serving public welfare. Since 1996, the Foundation has committed more than $3.4 billion through over 5,100 grants to nonprofit organizations in more than 135 countries around the world.