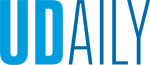 Parking update for fall 2022
Article by Ryan McGhee July 18, 2022
Permit fees to increase for first time since 2018
The University of Delaware Department of Parking Services will increase permit fees this fall for the first time since 2018. The increase is needed to cover the costs of safely maintaining the University's parking lots and garages. The new rates, which will take effect with the fall 2022 semester, may be found online.
Full-time University employees making less than $35,000 per year will still have the option of obtaining an Annual Red permit at 50% of the normal annual cost. Additionally, parking permit payroll deduction options will be expanded to include a pre-tax option.
This year, new hybrid permits will be available for employees who are only on campus for three or fewer days per week. Employees who are on campus four or five days each week will still be required to purchase a full price permit. To qualify for the hybrid permit, an employee have a completed Telework Plan Agreement, approved by the employee's manager. Fully remote employees do not qualify for this permit.
Additionally, employees have the option of applying for a permit that is valid only for lot 88, near Delaware Stadium. This permit is $14 a month and is NOT valid in other lots at any time.
As a reminder, resident student organizations and University departments can continue to use the Request for Services-Parking webform to request validations, event parking and service vehicle passes.
Nonpermit rate increases also will take effect for shared permit violators and invalid permits or those without parking permits. An infrastructure fee has been added to each citation.
Parking Services is no longer serving customers in person. To reach Parking Services, email parking@udel.edu or reach out via ZOOM at 302-831-1184, Monday through Friday, 8 a.m. to 4:30 p.m.
Registration for the 2022-23 academic year begins Aug. 1 online. The permit website is http://www.udel.edu/permits.
The Cans for Cites program will no longer be held since Parking Services does not have in-person sales.