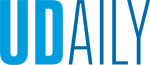 Nobel Peace Prize winner speaks to UD audience
Article by Margo McDonough Photos by Evan Krape July 01, 2022
Philippine journalist Maria Ressa won the global honor because she pushed for press freedom under an authoritarian regime
Nobel Peace Prize winning journalist Maria Ressa made a virtual appearance at the University of Delaware in late April, at a conversation entitled "Exposing Truth, Challenging Power." The journalist discussed her fight for press freedom under the authoritarian regime of outgoing Philippine President Rodrigo Duterte and warned of the ways in which authoritarian regimes worldwide are using technology and social media platforms to thwart democracy. The event, which was hosted by the Department of Communication, was moderated by Professor Emeritus Ralph Begleiter in front of an audience in Mitchell Hall that watched Ressa live on video.
Ressa is the co-founder of Rappler, a digital-only news site leading the fight for freedom in the Philippines, and has been arrested multiple times and endured political harassment from the government. She was scheduled to be at UD in person but those plans were derailed when the Philippine Court issued her only six of the seven necessary approvals for travel.
Ressa was born in the Philippines but moved to New Jersey with her family when she was nine. She later earned a degree in English and certificates in theater and dance from Princeton University before returning to the Philippines to begin her career in journalism.
Ressa shared the 2021 Nobel Peace Prize with Russian journalist Dmitry Muratov. (Muratov was recently in the news for auctioning off his Nobel Peace Prize medal for $103.5 million, to raise money for Ukrainian refugees.) The Nobel Peace Prize committee noted, "As an investigative journalist, [Ressa] has distinguished herself as a fearless defender of freedom of expression and has exposed the abuse of power, use of violence and increasing authoritarianism of the regime of then-President Rodrigo Duterte. She and Rappler have also documented how social media are being used to spread fake news, harass opponents and manipulate public discourse."
Ressa devoted the majority of her remarks at UD to the impact that social media has on public opinion, and on the insidious ways that it pulls its audience in to stay online and keep clicking. Take social media algorithms, which some may view as benign or even helpful in that they screen out extraneous posts and keep only "relevant" content. Ressa encouraged her UD audience to instead think about the way that algorithms can be used to alter public opinion about political issues.
"When you think about it, algorithms on social media platforms are really opinions in code," said Ressa. "They serve as gatekeepers to prevent you from hearing other messages." She also spoke of the hyper-socialization that social media platforms promote. "Can we even be alone with our thoughts anymore? The 'toxic sludge' that is posted is designed to keep you scrolling."
As Ressa's stature has grown worldwide, so, too, has the Philippine government ramped up its attacks on her both professionally and personally. For example, she shared samples of social media posts designed to dehumanize her. In one post, a photo of her is displayed below that of a Neanderthal man, to show their supposed resemblance. The caption reads: "She's not the victim. She's the abuser of press freedom."
Duterte retired and was replaced by his running mate, Ferdinand Marcos Jr., on June 30. Duterte's daughter, Sara Duterte-Carpio, will be vice president. It remains to be seen whether Ressa's political harassment will abate with Marcos in power.
Despite the conditions in which she lives and works, Ressa was, nonetheless, upbeat at her UD appearance, and remarked, "We are in the middle of dark times and need to walk out of it and make it better."
She referenced the Arab Spring as, at least initially, a time when social media was used for social good. In the present-day war in Ukraine, Ressa says credit needs to be given to Ukrainian President Volodymyr Zelenskyy for using social media effectively. "It's not a reflection of the platform itself, it's a reflection of how Zelensky has inspired his people and people all over the world."
The event was a bit of a reunion for Ressa, who spent nearly two decades working as a lead investigative reporter in Southeast Asia for CNN, and for Begleiter, who worked two decades in CNN's Washington bureau as its world affairs correspondent. More than once, Ressa began her response to a question by noting, "Oh, I wish I could be there in person with you."