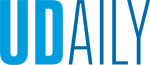 Winter 2022 UpDate for Jan. 19
Article by UDaily staff January 19, 2022
Information on student requirements for the spring semester, student booster deadline, Winter Session protocols and more
For the most up-to-date information about the University's response to the pandemic, visit www.udel.edu/coronavirus. Have a specific question? Check the FAQs, which are updated regularly as questions come in to coronavirus@udel.edu.
Requirements for the spring semester: All UD students must get tested 48 hours before coming to the campus for the spring semester and then submit their results to the UD Health Portal. Home antigen tests or lab-based antigen/PCR tests will be accepted. Students who test positive during their pre-arrival testing should not come to campus until they have completed their 7-day isolation period. More information is available in the Jan. 13 announcement. Information on spring semester expectations and requirements for UD faculty and staff will be announced later.
Student booster deadline is Jan. 24: All eligible UD students without an existing COVID-19 vaccine exemption are required to be vaccinated with a booster shot by Jan. 24, to be fully protected before the start of the spring semester. Answers to FAQs specifically about boosters are available on the coronavirus website.
Winter Session protocols: These guidelinesare now in effect:
Jan. 28, the new free drop date for Winter Session classes, is the last day to drop a class with a full tuition refund, no grade and no "W" recorded on the transcript. It is also the deadline for making a registration change to pass/fail or audit. Students are still responsible for meal plans and other fees.
The isolation period for those who test positive for COVID-19 is 7 days instead of 10. Details on actions that need to be taken by those who test positive for COVID-19 and by anyone who has been in close contact with someone who tested positive are included in the Jan. 6 announcement.
Anyone who receives positive COVID-19 test results at a non-UD testing site is required to upload their results to the UD Health Portal.
All students, faculty and staff who will be on campus during Winter Session, regardless of vaccination status, are required to complete surveillance testing at a UD testing site within five days of arriving on campus. Persons testing positive for COVID-19 in the past 30 days are exempted from this requirement if they have uploaded their positive test to the UD Health Portal. Surveillance testing on campus during Winter Session is ONLY for those individuals who are scheduled for in-person classes or who regularly need to access campus services and facilities. Otherwise, please take advantage of the COVID-19 community testing venues available throughout the state or testing options available at local pharmacies. (New community testing options are described in an item below.) From Mondays through Thursdays, UD surveillance testing is available from 9 a.m.-12:45 p.m., at Harker ISE Lab and from 10 a.m.-2 p.m. at Clayton Hall. Please register in advance at either Harker or Clayton Hall.You must have an appointment booked in advance to participate in testing, no exceptions. Students, faculty and staff at the Wilmington, Georgetown, Dover or Lewes campus locations may schedule a test at the Newark sites or submit results from a community PCR test or home PCR test to the UD Health Portal. (Results from rapid tests are not acceptable.)
Indoor and to-go dining options are available at Pencader and Russell dining halls, as well as in the dining areas in the Perkins Student Center. Facial coverings are required at all times in dining locations unless actively eating or drinking. For a complete list of hours of operation and dining updates, please visit https://udel.campusdish.com/.
Remote work is continuing for those offices where in-person interaction is not required. Please check with your supervisor if you have questions.
Masks required indoors: Well-fitted masks worn properly are now required in indoor campus spaces, including laboratories, classrooms and residence halls (except in individual rooms where the door is closed). In particular, surgical masks or KN95 masks, worn in accordance with mask instructions, are highly recommended. In addition, masks now must be worn by any individual speaking from a podium in a classroom setting. The masking requirement is in keeping with the state's universal indoor mask mandate in public settings, announced by Delaware Gov. John Carney on Jan. 10.
Get boosted: All faculty and staff are strongly encouraged to get boosted and upload this information to the UD Health Portal.The Executive Order from the federal government requiring COVID-19 vaccine for all UD employees remains paused as decisions continue to play out in the federal courts. All coronavirus health and safety protocols remain in place, including weekly testing for those who are not vaccinated or have an approved exemption, regardless of work location.
Upcoming booster clinics on campus:COVID-19 vaccine booster clinics are scheduled in Room 106 of the Pencader Dining Hall from 10 a.m.-3 p.m., Friday, Jan. 21; 10 a.m.-3 p.m., Friday, Jan. 28; and 3-6 p.m., Wednesday, Feb. 2. Register here for any of these clinics. When you get your booster, remember to update your records at the UD Health Portal.
Need more booster options to get the COVID-19 vaccine or a booster? Many area pharmacies are now offering COVID-19 vaccinations and booster shots. In addition, the Hudson State Service Center, 501 Ogletown Rd., Newark, holds vaccination clinics from 8:30-11:15 a.m. and 1:15-4 p.m., Mondays through Fridays. Walk-ins are welcome, and there is no cost. The center has all three vaccines and can also administer child vaccinations. Questions? Call 302-283-7570.
Jan. 25 Academic Town Hall for faculty and instructional staff: The Provost's Office will hold an Academic Town Hall on Tuesday, Jan. 25, from 3-4 p.m. Lynn Okagaki, deputy provost for academic affairs; Kelly Frick, interim director of Student Health Services; Jennifer Horney, professor in UD's Epidemiology Program; José-Luis Riera, vice president for student life; and Matt Kinservik, vice provost for faculty affairs, will provide an overview of academic plans for the spring semester. Register online. Participants are encouraged to submit questions in advance through an online form. The town halls are recorded and archived to this UD Capture page. (login required). For more information, contact UD-Provost@udel.edu.
Feb. 1 UD Parent and Family Connect: Blue Hen families will have the opportunity to hear from UD leadership on Tuesday, Feb. 1, at 7 p.m. EST, at the UD Parent and Family Connect: Spring 2022. This session will provide context around recent University plans and provide details about spring. To learn more, register to attend or submit questions in advance, visit the Blue Hen Family Hub.
Research update: Face masks are required in all indoor research venues. Researchers should use this form on the UD Environmental Health and Safety website to order COVID protection supplies. The next virtual research town hall will be held Monday, Feb. 14, from 2–3 p.m. Register online. Email UDResearch@udel.eduwith your research-related questions.
Additional testing options: New drive-thru and home testing options are now available to the UD community. The state of Delaware, in partnership with FEMA, is offering free COVID-19 drive-thru testing on evenings and weekends at the Delaware City Delaware Division of Motor Vehicles in New Castle. The site will be in operation through Feb. 7. The federal government is now making four free at-home COVID-19 test kits available to each residential household. Orders may be placed online and are expected to start shipping via the U.S. Postal Service starting in late January.
Volunteer opportunities: Delaware hospitals have implemented Crisis Standards of Care due to unprecedented volumes of patients and staffing shortages tied to COVID-19 and are asking for volunteers. Students studying in health fields can learn more about specific medical opportunities through the College of Health Sciences website. Those interested in general volunteer opportunities in non-clinical areas can express interest at deha.org/hospitalhelp.
Get a flu shot: The Centers for Disease Control and Prevention recommends that everyone over the age of 6 months get a flu vaccine every season to reduce flu illnesses, doctors' visits and missed school or work, as well as prevent flu-related hospitalizations and deaths. You can get the vaccine at many local drug stores, or you can use the CDC's Flu Vaccine Finder.
Get help with the essentials: Students struggling with housing, food or other basic needs should consult the Office of the Dean of Students' Help with the Essentials webpage to connect with relevant resources and support.
Student wellbeing support is nonstop:
UD Helpline for mental health and victim advocacy at 302-831-1001
Crisis Text Line at 741741 (send "UDTEXT", or "STEVE" to reach a professional who specializes in supporting students of color)
CareNet for medical advice at 800-681-3957
For more information about all wellbeing services, visit the Wellbeing in Student Life webpage.
Don't forget to check in: All members of the UD community who are on campus must complete the daily health screening at covidcheck.udel.edu. Several University facilities are reviewing the Daily Health Check to affirm your status to be on campus safely.
Support available: The Employee Assistance Program is now provided through ComPsych GuidanceResources. This is a free program available for State of Delaware Group Health Plan non-Medicare members and their dependents. As part of ComPsych's commitment, EAP services are available through the end of the national COVID-19 public health emergency to all state of Delaware employees, including temporary, casual, seasonal and benefit eligible employees who are not currently enrolled in a state of Delaware Highmark Delaware or Aetna health plan. In addition, Employee Health and Wellbeing has a variety of resources available to assist employees.
Questions? Send an email to coronavirus@udel.edu.