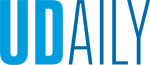 Support available for graduate student research
Article by Climate Change Hub Staff January 20, 2022
Climate Change Hub invites applications for grants
Graduate students at the University of Delaware whose research involves climate change, in any academic discipline, can apply for up to $10,000 in funding from the Gerard J. Mangone Climate Change Science and Policy Hub. For priority consideration for research being done in spring or summer of 2022, please apply by Wednesday, Feb. 15, 2022.
The Graduate Research Enhancement Grants from the Climate Change Hub will support thesis or dissertation research expenses necessary for degree completion. Students with completed thesis or dissertation proposals can apply. The research supported must occur in 2022-23, and funds can support travel, data collection, data processing, and publications, but may not be used for salary, indirect costs or tuition.
To apply, students must submit a curriculum vitae, an unofficial transcript, a one- to two-page proposal identifying specific research goals and how the funding will advance their thesis or doctoral research, and a budget detailing how the money will be used. Those documents can be emailed to climatechangehub@udel.edu with the subject 'Graduate Research Grant Application.'
About the Hub
The Gerard J. Mangone Climate Change Science and Policy Hub promotes collaboration and brings together students, faculty, stakeholders and specialists to position the University of Delaware as a national leader in climate change education, research and innovation. Together we discover and implement solutions for a more sustainable tomorrow. The graduate research enhancement grants are possible through multiple funding sources including the Unidel Foundation and the Gerard J. Mangone endowment.
For further information, please visit: https://sites.udel.edu/climatechangehub/education/#students