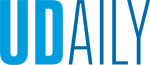 Keep Calm and Teach on winter 2022
Article by IT Communication Group January 11, 2022
Registration is open for this semester-prep workshop series
Registration is now open for the University of Delaware's long-standing Keep Calm and Teach On (KCTO) workshop series designed to help faculty prepare for the upcoming spring semester. Winter KCTO runs from Monday, Jan. 31 to Friday, Feb. 4, and features 16 just-in-time sessions that can help instructors explore classroom teaching technologies, polish the student experience, and build their own technology prowess. Registration is required at the KCTO website.
In addition to sessions held synchronously via Zoom, many featured recordings from August KCTO are available to watch asynchronously on the KCTO website.
Don't forget to stop by the virtual Winter KCTO Social on Friday, Feb. 4 at 1 p.m., for trivia (with prizes), chats with presenters, and networking with colleagues. Learn about and register for one–or all–of the KCTO sessions and the Winter KCTO social at the KCTO website.