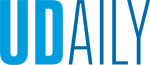 Head Baseball Coach Jim Sherman to retire
Article by UD Athletics January 22, 2022
Coach announces decision to retire at the conclusion of the 2022 season
A New Castle native and staple in the state of Delaware for more than 30 years, University of Delaware head baseball coach Jim "Sherm" Sherman will retire at the conclusion of the 2022 season.
"It is difficult for me to put into words what Coach Sherman has meant to Delaware and Delaware Baseball," said Director of Intercollegiate Athletics and Recreation, Chrissi Rawak. "Since day one, it was clear how much he cared about this program and our student-athlete's experience and that has never wavered. I am incredibly grateful to have had the opportunity to work with Coach Sherm and I am excited to be able to cheer him and this team on during his final season of coaching."
Sherman, a former standout outfielder for the Blue Hens, will begin his 22nd and final year as the head coach of the Blue Hen baseball program. Entering his 28th season overall, Sherman is No. 22 on the active all-time wins list in Division I baseball and will finish second all-time in the Blue Hen record book for career wins. In his 21 years at UD, Sherman has led the Blue Hens to a 581-506 overall record, good for a winning percentage of .534.
Inducted into the Delaware Baseball Hall of Fame in 2008, the University of Delaware Athletics Hall of Fame in 2009, and the Cape Cod Summer Baseball League Hall of Fame in 2012, Sherman was hired in 2000 as the 15th head coach in UD history and just the third since 1956.
"It's been an honor and a privilege to serve on the Delaware baseball coaching staff for the last 28 years," Sherman said. "I will cherish all of the memories I've made here as a player, assistant coach and head coach. There are so many people to thank including Bob Hannah, all of my assistant coaches, especially long-time assistant Dan Hammer, our administration, all of my current and former players, and my family. Although I am stepping away from baseball at the end of the spring, I will still be around as I plan to continue working in the UD Athletics Department."
On May 25, 2012, Sherman became the second coach in UD history to win 500 games. Sherman won his 700th career game as a collegiate head coach in Delaware's CAA Tournament victory over UNCW. His 28-year overall head coaching record, which includes a seven-year stint at Wilmington (Del.) University from 1987-94, stands at an impressive 799-634 (.558). He coached his 1,000th game at Delaware on May 7, 2017.
Sherman's Delaware career includes serving as UD's associate head coach from 1995-2000. In 2001, he took over for Hall of Fame head coach Bob Hannah, who retired following the 2000 season after 36 years at the helm of the UD baseball program.
"Jim was known as an outstanding hitting instructor during his two decades as head coach of the Delaware baseball program," Hannah said. "He was considered to be among the top collegiate coaches in the country, and his clubs were always well prepared and very competitive. He will be missed among his colleagues and the hundreds of players he guided to success in the game. I thank him for the dedication and consistency he brought to our program."
Twenty-six of his hitters and 15 of his pitchers have gone on to play professional baseball. During his time at Delaware as an assistant and head coach, the Blue Hens have had 39 players drafted.
The Blue Hens open up the 2022 season on Friday, Feb. 18, on the road at Stetson. Delaware will honor Sherman during the Elon series that is scheduled for May 6-8. The Blue Hens will conclude regular season play at home at Bob Hannah Stadium on Saturday, May 21, at 1 p.m. versus Northeastern.
Read the complete announcement about Sherman's announcement on BlueHens.com, including Sherman's letter to his fellow Blue Hens.