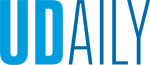 For the Record
Article by UDaily staff January 14, 2022
University community reports honors, grants, presentations, publications
For the Record provides information about recent professional activities and honors of University of Delaware faculty, staff, students and alumni.
Recent honors, grants, presentations and publications include the following:
Honors
In 2020 Janis Tomlinson, retired director of Special Collections and Museums, was awarded the Royal Order of Isabel la Católica by his Majesty the King of Spain for her contribution to our knowledge of the culture and history of Spain. Tomlinson has lectured and written on all aspects of the art of Francisco Goya, including her recent biography of the artist: Goya: A Portrait of the Artist (Princeton, 2021).
Tim Broscious, assistant professor of music - percussion, and Aaron Terry, assistant professor of art, have been named in the Established Artists category of the prestigious 2022 Individual Artist Fellowships from the Delaware Division of the Arts. The awards recognize artists in a variety of disciplines for their outstanding quality of work and provide monetary awards. This year, 132 artists applied and 25 were awarded fellowships.
Mandy Zicherman, a member of the Alfred Lerner College of Business and Economics Class of 2023, with an entrepreneurship and management double major, placed first overall in the national RNMKRS College Sales Competition. The competition included 2,000 participants of which 90 were UD students. Competitors had to communicate with an artificially intelligent customer bot while using a sales process.
Grants
Elissa Hoopes, postdoctoral researcher of behavioral health and nutrition, has received a Small Research Grant Award from the Sleep Research Society Foundation, which is awarded annually to trainees and early career investigators to stimulate training and collection of pilot data in preparation of larger grant proposals. Under the mentorship of Freda Patterson, associate professor of behavioral health and nutrition, and collaborator Namni Goel of the Rush University Medical Center, Hoopes acquired this award for their research proposal to accumulate dim light melatonin onset measurements in participants -- a measure that indicates an individual's biological timing -- to better understand circadian rhythms and their association with cardiovascular disease risk. Hoopes and the research team intend to clarify the optimal times of day to engage in behavioral activities, such as sleep and eating. This research leads to the opportunity of developing personalized programs to reduce the risk of heart disease in high-risk individuals. 
Presentations
Trevor A. Dawes, vice provost for libraries and museums and May Morris University Librarian, was the invited keynote speaker at the virtual 2022 New Jersey Academic Libraries Conference on Jan. 7, 2022. Dawes' talk, "Rethinking EDI Initiatives in Libraries," shared information about the demographics of the information services profession and proposed ways libraries and librarians to have an impact on organizational culture with respect to diversity and inclusion. 
At the Modern Language Association's 2022 convention, held in Washington, D.C., both of the panels sponsored by the William Morris Society in the United States featured presentations by UD faculty and staff. On Jan. 6, Margaret Stetz, Mae and Robert Carter Professor of Women's Studies and professor of humanities, spoke at the session on "The International Morris: The Morris Circle and the World." Her paper, titled "Moncure Daniel Conway Goes East," described Morris's influence on Conway, an American-born abolitionist and radical thinker, especially in terms of the links between Morris's News from Nowhere and the latter's My Pilgrimage to the Wise Men of the East, a 1906 Asian travel narrative. On Jan. 8, Mark Samuels Lasner, senior research fellow at the University of Delaware Library, Museums and Press, delivered a paper titled "Enigma Variations: Looking at Burne-Jones and Morris's Cupid and Psyche Prints" as part of a panel on "The Pre-Raphaelites and Print Culture." His presentation focused on the woodcut illustrations made by Edward Burne-Jones for a never-issued edition of William Morris's poetic cycle, The Earthly Paradise, and highlighted a unique set of those prints in the Mark Samuels Lasner Collection at the UD Library, Museums and Press
Mark Samuels Lasner, senior research fellow at the Library, Museums and Press, presented a virtual talk entitled "I Fell for Fell: Collecting the Daniel Press" on Dec. 15, 2021. The talk, which takes its name from the 17th century typeface produced by John Fell and revived by Charles Henry Olive Daniel 200 years later, was held in conjunction with the Grolier exhibition, The Daniel Press: Pioneer of the English Private Press Movement, on view in New York through Feb. 12, 2022. The exhibition features works from the Grolier Club's holdings along with a loan of books, prints, photographs and ephemera from the Mark Samuels Lasner Collection within the UD Library, Museums and Press.
Publications
Margaret Stetz, Mae and Robert Carter Professor of Women's Studies and professor of humanities, has taken her work on Asian military sexual slavery during World War II into a new genre--poetry. To her long list of publications on the topic, including Legacies of the Comfort Women of World War II (co-edited with Bonnie B. C. Oh; M. E. Sharpe, 2001; reissued by Routledge, 2015), which was the first volume of scholarly essays on the subject, she has now added a poem titled "Dirt." It was published in January 2022 in the peer-reviewed journal Close Encounters in War.
Daniel Lee, professor of entrepreneurship, recently had his coauthored research article "Gender bias in high stakes pitching: an NLP approach" published in the journal of Small Business Economics. His paper looks at the role of gender bias in pitch competitions such as Shark Tank, using a Natural Language Processing Approach.
Kalim Shah, assistant professor in the Joseph R. Biden, Jr. School of Public Policy and Administration, recently coauthored an article in the Small Island Developing States (SIDS) Time Magazine (pp. 17) with Sophie Phillips, a student in the Master of Energy and Environmental Policy program. Their article, "Caribbean Public HealthManagement: Reform needs revealed by the COVID-19 pandemic", explores the under-resourcing of public health facilities, needed investments in communications and information technology, monitoring and enforcement of public health regulations and public health considerations for the tourism and hospitality industry. 
Stan Owocki, professor of physics and astronomy, is the author of Fundamentals of Astrophysics, published in 2021 by Cambridge University Press. The concise textbook is designed for a one-semester course in astrophysics, introducing astrophysical concepts to undergraduate science and engineering students. Reviewers called the book "a welcome addition to the handful of good textbooks that cover astrophysics at an introductory level" and commended its "one topic per session chapters, which makes the text useful for modern active-learning-based approaches."
Jackie Silverman, professor of marketing, recently had her coauthored research article "Doing Good for (Maybe) Nothing: How Reward Uncertainty Shapes Observer Responses to Prosocial Behavior" accepted for publication in the journal of Organizational Behavior and Human Decision Processes. Her paper examines motive inference through prosocial behavior, or behavior through which people benefit others.
Sarah Dodson-Robinson, associate professor of physics and astronomy, is the author of Origins of Giant Planets, Volume 1: Disks, dust, and planetesimals, published this month by IOP Publishing, the publishing company of the Institute of Physics. The book is a comprehensive overview of giant planet formation. It is designed for new researchers in the field, preparing students and postdocs to begin their own original research, as well as serving as a reference for senior researchers seeking interdisciplinary connections between astrophysics, planetary science and cosmochemistry.
To submit information for inclusion in For the Record, write to ocm@udel.edu and include "For the Record" in the subject line.