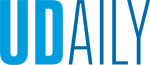 Drive-thru COVID-19 testing
Article by Emergency Management January 18, 2022
State opens free evening and weekend testing site in New Castle
Editor's note: This article was updated on Jan. 27, 2022. The drive-thru testing program will now conclude Jan. 27, due to the winter storm predicted to arrive in the area. Appointments made for Jan. 28-30 will be honored from 4-9:30 p.m., Jan. 27.
The state of Delaware, in partnership with the Federal Emergency Management Agency (FEMA), has opened a free COVID-19 drive-thru testing site through Jan. 27.
The site, which will be open evenings and on weekends, is at the Delaware City Delaware Division of Motor Vehicles, located 2101 Mid County Drive, New Castle. This location is approximately 11 miles east of the Newark campus.
Appointments are available from 5:30-11:30 p.m., Mondays, Tuesdays, Thursdays and Fridays; from 8 a.m.-4 p.m., Saturdays; and from 10 a.m.-4 p.m., Sundays, through Feb. 7. Appointments are required and may be made online.