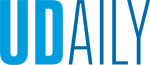 CTAL Friday Roundtable: Compassion
Article by Stacie Larkin February 07, 2022
Center for Teaching and Assessment of Learning will hold its first 2022 event on Feb. 11
The University of Delaware's Center for Teaching and Assessment of Learning (CTAL) will hold its first Friday Roundtable of 2022 on Feb. 11 from 3:30 p.m. to 5 p.m., via Zoom. These monthly discussion sessions provide an opportunity for all who teach at the University to explore teaching, learning and assessment practices and issues.
In this roundtable, facilitated by Lillyrose Veneziano Broccia, CTAL will explore what it means to teach with compassion. At a time when both students and educators are continuing to feel the stresses and related losses from a very long pandemic, how do we cultivate compassion so that learning can thrive? Participants will experience a sample of compassionate language teaching. They will be invited to share how they feel, what they notice in terms of lesson-planning, and how this compares to their own and others' classroom facilitation. We will brainstorm the ways in which we can keep compassion central, evident and intentional in our classes to best support learners as they progress toward learning goals. In addition to considering how to treat our students with compassion in the classroom, we will share strategies to ensure self-compassion and balance in our teaching and support of students.
Registration is required.
For further information, please visit: https://udel.zoom.us/meeting/register/tJIqdOyrqjssGtItBvOMA0yrE8UHZAGjJ1bv