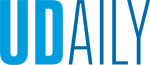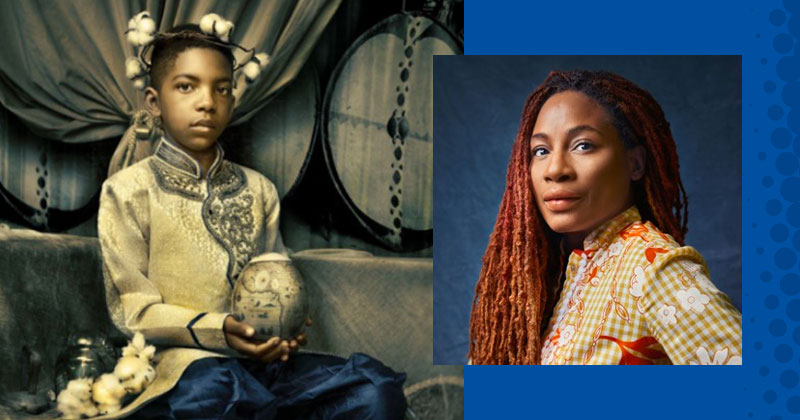 A new portrait tradition
Article by Ann Manser Images courtesy of Tokie Rome-Taylor February 28, 2022
Photography artist Tokie Rome-Taylor discusses reclaiming African culture
To artist Tokie Rome-Taylor, whose photographic portraits contain multiple layers of symbolic and historical meaning, Black children are the natural focus for her work to reassert the cultural traditions that were deliberately erased when Africans were forcibly brought to America.
"Children are the subjects I use to speak of a sense of belonging," Rome-Taylor told a virtual University of Delaware audience on Feb. 24, adding that, if Black children don't see themselves represented in positive images, "They will always have this perception that ... they are 'the other,' that they do not belong."
Rome-Taylor, who grew up in the South and is based in Atlanta, spoke about her work at the Department of History's Speaks-Warnock Symposium. Her lecture, "Self-Fashioning and the Black Portrait Tradition," was followed by a panel discussion.
"My work is very research-driven," said Rome-Taylor, who acts not only as a fine-arts photographer but also as a historian and ethnographer. She examines the erasure of material, spiritual and familial cultural artifacts of people of the African Diaspora. Those artifacts and traditions, she said, were replaced in America by European ones that objectified Black Americans and forced them into the background.
In contrast, her photographs center on children of color and are filled with symbolic images and objects of importance in African material culture and the history of Black families. The children are often holding or posed near such objects as mirrors, magnifiers and cotton. Some are depicted with items that have been passed down through generations and that have deep personal meaning to their families.
In her talk at UD, Rome-Taylor showed examples of what she called "layered meanings" in her portraits. She said she often depicts haloes, an image used in Christianity and many other religions, and feathers, symbolic of "flight, freedom and the ability to move at will." One portrait includes pinecones, which the child's mother brought to the photography session to represent the land her family owned at a time when Black ownership of property was very difficult to achieve.
"I work to create a visual narrative," Rome-Taylor said. "I use themes of time/memory, spirituality, identity and material culture."
She also showed the audience a behind-the-scenes look, through photos, at how she methodically sets the stage for each portrait by creating a tableau in which the child will then sit or stand. In asking families to provide objects that are meaningful to them, she emphasizes that "heirlooms" are not restricted to expensive objects owned by wealthy families
"It doesn't have to be fancy to be part of your family's history," she said.
During the panel discussion that followed the lecture, TK Smith, a curator and a history doctoral student at UD, called Rome-Taylor's photography "powerful" and noted how she visually connects Renaissance painting with the history of the African Diaspora. Because of that, he said, "The work looks familiar but new."
Other panelists were moderator Danielle Bing, a graduate student in history specializing in fashion and self-representation; Julie McGee, associate professor of Africana studies and art history and director of the Interdisciplinary Humanities Research Center; and Curtis Small, Special Collections/rare books librarian with UD Library, Museums and Press.
About the lecture
Rome-Taylor's lecture and the panel discussion during the Speaks-Warnock Symposium was one of many events held at the University during Black History Month.
The Speaks-Warnock Lecture Fund was created by Baltimore philanthropists David Warnock, a UD alumnus with a degree in history, and Michele Speaks. It is providing more funds for talks, symposia and other History Department events while also increasing support for history graduate students.
To learn more about Rome-Taylor, including information about exhibitions of her work and her book, Reclamation, which will be published later this year, visit her studio's website.