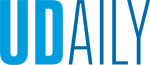 Joining Our Voices for Peace and Justice in Ukraine
Photo by Evan Krape February 28, 2022
A message from UD President Dennis Assanis
Dear UD Community,
Today provided a vivid and timely reminder of the essential purpose and mission of the University of Delaware in our modern world. In response to Russia's continuing invasion of Ukraine, UD students, faculty, staff and other members of our community demonstrated the educational and democratic values that form the heart of our institution by gathering to learn about and speak out against this war and its devastating impact. I am extraordinarily proud that so many members of our community have come together to connect our voices to the global outcry for peace and justice.
This is exactly what our University is all about: sharing knowledge and ideas, expressing diverse perspectives, collaborating to achieve a shared vision of a better world. As a pioneer and leader in global education, UD is deeply committed to robust engagement in advancing free speech, scholarly research, and civil discourse. Indeed, these democratic ideals are directly threatened when the sovereign rights of a nation are endangered, and we must continue to speak up to preserve them.
At this afternoon's rally on The Green, which was organized by our Ukrainian and Russian students, many demonstrators spoke of family members and friends who had to flee the violence or may still be in harm's way, making this conflict very personal for the UD community.
My wife, Eleni, and I were moved by the heartfelt demonstrations of support for the innocent victims of this war. We applaud the students and community members who raised their voices to stand for freedom and truth. Around the world, rallies like this one — organized and attended by those who value democracy — are loudly and clearly condemning those atrocious acts of aggression against an independent nation.
In addition, a panel discussion today presented by several UD faculty members was tremendously informative and helpful in understanding the historical, political and cultural facets of the conflict. Equally impressive, were the pointed and thoughtful questions posed by our students and other community members in the audience. We are so fortunate that UD has experts with deep and relevant knowledge of such important topics and who can shed light on global events in worrisome times like these.
The University also has spoken out through the Association of Public and Land-grant Universities, of which UD is a member. We support the APLU's statement that "strongly condemns Russia's invasion of Ukraine and its continued misinformation campaign to justify its attack on a free, independent and democratic nation."
This is undoubtedly a stressful time for many people in our community, especially those with family and friends who may be at risk in Ukraine, Russia or other regions of the world. Please know that UD has resources to help; more information is below.
At the University of Delaware, we will continue to express our abiding belief in the power of global education and the free exchange of ideas in promoting the cause of peace around the world.
Sincerely,
IF YOU NEED HELP: UD's Center for Global Programs and Services offers assistance to our international students and scholars who need support and resources at this time. The Center for Counseling & Student Development also offers resources to any UD student seeking support and can be reached by calling (302) 831-2141 or 24 hours a day at (302) 831-1001.