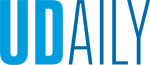 UD celebrates Black History Month: Lenny Williams, First Black football player for the Blue Hens: youtube.com/watch?v=YwzyeuVVjPc
Black History Month tribute
Article by UDaily staff Video by Paul Puglisi | Photo courtesy of University of Delaware Archives and Records Management February 02, 2022
Honoring the first Black football player for the Blue Hens
In honor of Black History Month, the University of Delaware celebrates alumnus and civil rights pioneer Leonard L. "Lenny" Williams, the first Black football player for the Blue Hens and a respected jurist.
Williams' life was one filled with achievements and distinction.
On the playing fields, Williams was not only the first Black student to play football at the University of Delaware, but he was a standout lineman for some of the top teams of that decade. He was a three-year varsity letterwinner and two-year starter at center in 1953-55, leading the squad to a combined mark of 23-4, including records of 7-1 in 1953, 8-2 and a Refrigerator Bowl victory in 1954, and 8-1 in 1955. He paved the way for an offense that scored 20 or more points 17 times in 27 games and ranked third in the East in total offense in 1955 with 369.9 yards per game. He was also a member of the wrestling team from 1954-55.
A native of Wilmington, Delaware, he graduated from UD in 1956 with a bachelor's degree in English, history and political science and then went on to earn his law degree from Georgetown University.
He returned to Delaware in the late 1950s and practiced law with nationally prominent civil rights advocate Louis L. Redding, working closely with him on many landmark civil rights cases. He also served as a municipal judge in Wilmington for 35 years before retiring from the bench.
In 1986, Williams was inducted into the University's Alumni Wall of Fame.
He died in 2013 at the age of 78.
The courthouse in Wilmington is named the Leonard L. Williams Justice Center in his honor. When then-Delaware Gov. Jack Markell announced the naming in 2015, he said, "Judge Williams played a signfiicant role in the civil rights movement in Delaware, from excelling as one of the first Black students at the University of Delaware to fighting for justice in his partnership with Louis Redding and helping pave the way for future African-American attorneys and judges."