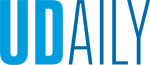 In Memoriam: George Cicala
Article by UDally staff Photos courtesy of University of Delaware Archives and Records Management January 27, 2023
Campus community remembers longtime psychology professor
George A. Cicala, professor emeritus of psychological and brain sciences at the University of Delaware, passed away on Nov. 8, 2022. He was 87.
Dr. Cicala joined the faculty as an assistant professor in the Department of Psychology in 1961. He was named an associate professor in 1965 and professor in 1972. When he retired in 2003, he was awarded emeritus status.
Longtime colleague Sam Gaertner, Trustees Distinguished Professor Emeritus of Psychological and Brain Sciences, shared his reflections on Dr. Cicala:
"I first met George in April of 1970 when I interviewed for my faculty position at the University of Delaware. Standing about 6 feet 3 inches, wearing a starched white shirt and tie, he seemed to have a formidable, strikingly handsome appearance, sort of like Cary Grant, which made me nervous. Contrary to George's strait-laced appearance, he was gentle, kind-hearted, funny, bright, friendly, passionate about various issues and he was self-confident, enough to use a pen to complete New York Times crossword puzzles. Although we did not share similar research interests, he was knowledgeable about many areas of psychology, and I appreciated his candid feedback about my research ideas.
"In addition to his research on animal behavior and courses on animal learning," Gaertner said, "George's service to the University involved serving as associate chair of our department and for many years as an AAUP adviser to faculty with workplace issues. George loved to read contemporary novels (Stephen King was a favorite author). He also enjoyed playing the piano and he had a most remarkable memory for the lyrics to songs from the 1920s through the 1980s.  He was also a talented chef, and he especially enjoyed cooking for friends. He appreciated his students and colleagues at the University and on Saturday afternoons he loved attending UD football games. When he retired several years ago, to me the department felt like a puzzle with a missing, meaningful piece that defined its character."
A native of New York City, Dr. Cicala received bachelor's and master's degrees from the College of William and Mary. From 1956-58, he served as an intern in psychology at Eastern State Hospital in Williamsburg. While studying for his Ph.D. at Princeton University, he was a research assistant and a visiting lecturer, and he was a postdoctoral fellow there for a year.
He was a member of the American Psychological Association, the Eastern Psychological Association and the Delaware Psychological Association, where he served as president from 1966-67.
A specialist in animal behavior, Dr. Cicala was the author or coauthor of numerous articles in professional journals, including Learning and Motivation, Psychonomic Science and the Bulletin of the Psychonomic Society.