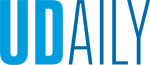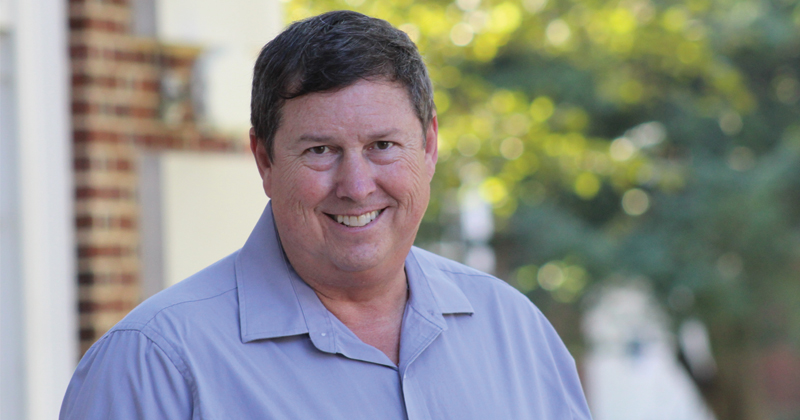 In Memoriam: Edgar Small
Article by Maddy Lauria February 22, 2022
Campus remembers founding director of Construction Engineering and Management Program
Edgar Small, a construction engineering and management expert and professor at the University of Delaware, passed away on Friday, Feb. 11, 2022.
Dr. Small served as associate professor in the College of Engineering's Department of Civil and Environmental Engineering (CEE) and joined UD in 2016 as the founding director of the then-newly launched Construction Engineering and Management (CEM) Program. He was an expert in construction and infrastructure management, with recent research focusing on construction automation and bridges for the future.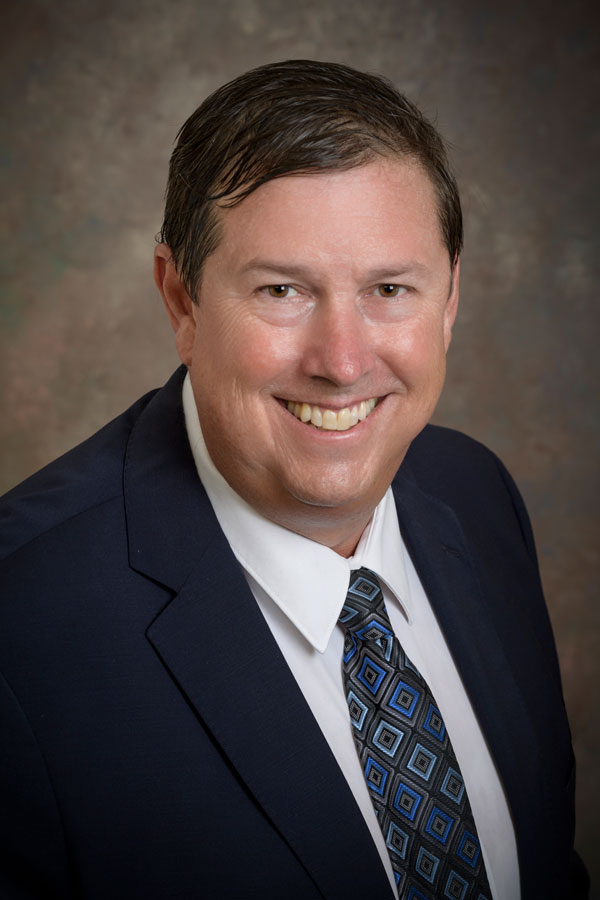 "He came in, took control and set off on this journey to create what he always envisioned to be the best construction engineering program in the country, in the world," said Harry "Tripp" Shenton, the college's associate dean for undergraduate education and the CEE chair when Dr. Small was hired. "He put his heart and soul into it. Looking back, I don't think we could have hired anybody better. He's going to be sorely missed — he already is, for sure."
In the wake of Dr. Small's passing, an outpouring of sentiments from students, colleagues and industry partners has inundated the inboxes of his CEM family, offering support and condolences. [To read these messages or share a remembrance, visit this site.]
"Dr. Small was my role model. I switched to the CEM major because of him and the passion he had," said sophomore Jack Murray. "He was the most fun-loving, caring teacher I have ever had, and he wanted nothing more in this world than to see his CEM students succeed.
"I feel as though my fellow students and I have a strong obligation to carry on his legacy. Everything that he stood for will live on through his students, and we are all very motivated to shine in this world using everything that he has taught us."
That's exactly how many of Dr. Small's colleagues and students remember him: as someone they could turn to for help and guidance, as a father figure to this new cohort of future Hengineers.
This past spring of 2021, Dr. Small celebrated the first graduating class of the program, and as he watched those 19 students collect their diplomas, he beamed from ear-to-ear the whole time, said Jack Puleo, current CEE chair.
"It was just great to see how excited he was with all the students graduating, and to know most of them already had jobs," Puleo said. "He really cared about his students on a deep level. Any victory they had, it was like his victory."
Among those students was Anthony Foglio, who described Dr. Small as an "amazing teacher and an amazing mentor who became more of a father figure and a friend." Like Murray, he also switched majors, after he had happened to sit in on one of his classes with a friend.
Dr. Small usually had cookies in his office for students to enjoy if they were dropping by with questions or for advice, and was always open to a conversation no matter the topic or time of day. His courses were truly challenging, but he was always available to help anyone who was struggling. And he never failed to make sure his classes included some of the worst dad jokes you'll ever hear, Foglio said.
"He had an energy about him that was infectious, almost contagious," the now-master's student said. The connections he created even led a few students to relocate their lives from Dubai to the United States, just to attend the newly created program he was leading. "He brought a joy to teaching that you don't often see. Anybody that teaches at this level likes to teach, likes to help people learn, but for him it was definitely more."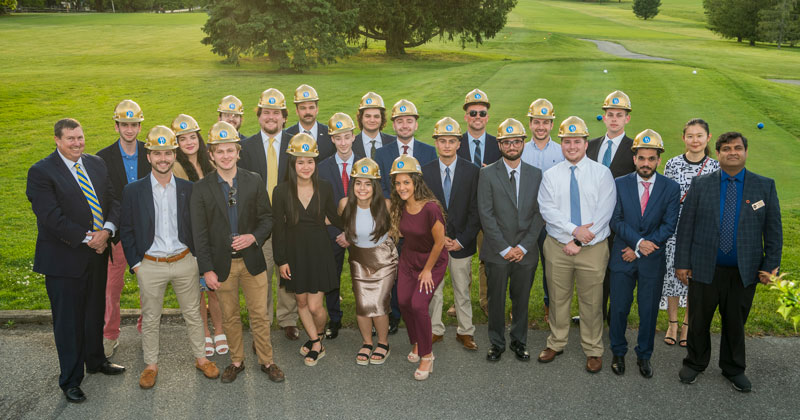 In early 2022, Dr. Small traveled 13 hours with 20 students to study abroad in Dubai, where they got to experience the "Dr. Edgar Tour of Dubai." He hosted multiple study abroad trips to the United Arab Emirates, engaging with dozens of students. Before coming to UD, Dr. Small spent nine years as an associate professor at American University in Dubai, where he was also the program coordinator for the university's construction management master's program.
"Dr. Small was an amazing professor and I am so lucky to have spent a month abroad with him, and to have seen how happy he was on the trip," said senior Lily Peterson. She said Dr. Small showed off the city during their weeks together, from astounding construction feats and practices to cultural traditions, visiting the desert, riding in a helicopter, visiting wildlife centers, scuba diving and they even got to ride the tallest ferris wheel in the world. "The study abroad trip led to very new and fascinating experiences for every person there, which was something that Dr. Small was so excited to provide us with."
The recent trip to Dubai was extra special this year, Foglio said, because the city was finally hosting Expo 2020, which is the world's fair for technology.
"It was like the fruition of a dream for him," he said. This was Foglio's second trip to Dubai with Dr. Small, but this time as his teaching assistant instead of as an undergraduate. "He got to see so many steps toward his dream being achieved in the last couple of years, it was really incredible." 
Under Dr. Small's direction, the construction engineering and management program has become one of the more popular programs offered by the College of Engineering. Dr. Small was specifically chosen to conceptualize, launch and grow the new program, which has more than quadrupled enrollment since its inception, with 88 undergraduate students currently in the program. 
"Edgar accomplished a lot in the short time he was at UD," said former CEE Chair and Professor Sue McNeil, who is a CEE and public policy professor and a core faculty member in the Disaster Research Center. "The CEM program is a resounding success because of Edgar's vision and hard work that has included engaging his colleagues and others. He has left a legacy that I hope we can continue to build. He has also left a gap in all our lives. I can safely say the students, the faculty and staff, and his family miss him dearly, as he touched all our lives in special ways."
To CEM colleague and faculty member Mohsin Siddiqui, Dr. Small was a colleague, a friend and a mentor who was always available and ready to listen. 
"He was always there for the students and was a shepherd for our CEM cohorts," Siddiqui said. "His presence and his impact will be felt in the corridors of DuPont Hall for years to come."
Current CEE Chair Puleo said Dr. Small, who also served on Puleo's internal leadership team, built unique relationships with all who had the opportunity to work with him. He applied his knowledge, expertise and networking skills to create a program that has produced graduates ready to go out into the world and be working engineers with the skills today's industries need, Puleo said.
"He knew what he wanted and he put the building blocks down — pun intended — to make it happen," he said. "The program certainly wouldn't be where it is without him."
Dr. Small's CEM colleague Ri Na, like so many others, described him as a mentor turned family member.
"He worked so diligently and dedicated his last few years, even the last month, and day of his life to the program," Na said. "I was fortunate to have worked with a great leader like him and am proud to be a part of the CEM family. Dr. Small's warmth and sense of humor will be greatly missed. We will turn grief into motivation and make CEM better. Dr. Small's wish is to develop a world-renowned program and build the future. His spirit will always be with us."
Colleagues credit the program's excellence in large part due to a commitment to working closely with industry partners — partners that for the first three years, fully funded the operational needs of the program. 
"He had a long term plan for every resource made available to the program," said Nicole Murphy, a CEE business administrator who had recently begun working closely with Dr. Small to implement and grow the CEM program. Over the last six months, they'd been putting together a new space on campus for students to have a virtual experience with the work they're doing.
"He loved to talk about his work, what he was doing, what it meant to the students and what it meant to him," she said. "And he loved to bring you in." 
He also loved to talk about Dubai, Murphy said, and stop what he was doing to tell you whatever you wanted to know. 
Prior to his time in Dubai, the New York native was an assistant professor at Catholic University of America before spending four years as a senior structural engineer for the Federal Highway Administration.
Dr. Small received his undergraduate and doctoral degrees from the University at Buffalo, where he studied civil engineering and construction and infrastructure management.