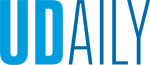 For the Record
Article by UDaily staff January 27, 2023
University community reports recent publications, presentations and service
For the Record provides information about recent professional activities and honors of University of Delaware faculty, staff, students and alumni.
Recent publications, presentations and service include the following:
Publications
Faculty colleagues in the College of Education and Human Development and the College of Arts and Sciences have published a new book designed to guide early-career research in the field of education and related fields. James Hiebert, professor emeritus in the School of Education (SOE), Jinfa Cai, Kathleen and David Hollowell Professor of Mathematics Education in the Department of Mathematical Sciences, Stephen Hwang, senior research associate in the Department of Mathematical Sciences, Anne K. Morris, professor in the SOE, and Charles Hohensee, associate professor in the SOE, have published Doing Research: A New Researcher's Guide (Springer, 2023). As part of the Research in Mathematics Education book series, this book describes how to conceptualize, conduct and communicate research in education, focuses on developing a conceptual understanding of the research process and informs early-career researchers about the importance of performing solid research. An e-book version is available for free through the publisher's website, and so far, this e-book has been downloaded over 60,000 times.
Angela Hattery, professor of women and gender studies and co-director of the Center for the Study and Prevention of Gender-Based Violence, published an op-ed "Reform Solitary Confinement by Addressing the Impact On Staff" in The Crime Report, the nation's only comprehensive news service covering the diverse challenges and issues of 21st century criminal justice in the U.S. and abroad.
Rachel McQuiggan, research associate III at the Delaware Geological Survey, was prominently featured in an article entitled "Settling in for the Winter (and Beyond): Road Salt Impacts Groundwater Year-round," published Jan. 23, 2023, on the news site of the Soil Science Society of America. The article was based on research published in the Journal of Environmental Quality, a publication of the American Society of Agronomy, Crop Science Society of America and Soil Science Society of America.
Presentations
Meg Marcozzi, marketing manager of Horn Entrepreneurship, Stephanie Raible, assistant professor of entrepreneurship, and Dan Freeman, founding director of Horn Entrepreneurship, presented their preliminary research on "Conceptualizing Entrepreneurship Student Types" at the United States Association of Small Business and Entrepreneurship (USASBE) conference on Jan. 20, 2023. Their research centers on exploring the full range of entrepreneurship student types and working to develop a robust segmentation scheme to aid Horn in developing programming to benefit students.
Mary Mitsdarffer, assistant professor in the Joseph R. Biden, Jr. School of Public Policy and Administration, gave a presentation to the junior investigators' network at Christiana Care entitled "Factors Associated with Perceptions of Respect in Healthcare Settings."
Laura Lessard, associate professor in the Department of Behavioral Health and Nutrition, was recently featured on an episode of the Early Childhood Policy Matters podcast titled Health, Wellness, and Retention in the Early Childhood Workforce. The podcast is produced by SRI International, who reached out to Lessard for her expertise on the wellbeing of the early childhood workforce alongside Walter Gilliam, professor of child psychiatry and psychology at the Yale Child Study Center. Lessard stressed the importance of translating research into meaningful policy changes. Her research focuses on the challenges faced by early childhood education professionals, who are often underpaid which causes them to struggle to maintain health and wellbeing. These women, who are disproportionately of color, deserve the wages and health benefits critical for them to sustain a healthy living as role models for the children they take care of. On the podcast, Lessard described the value of interventions and programs that can be easily replicated across the country to help these workers get their needed wages and healthcare. "This is an example of translating research into policy and practice," Lessard said. "This is important as we are motivated for the eventual benefit our work provides our relevant audiences. As researchers at the University of Delaware, we have a responsibility to try and use our research to make measurable impacts on those who need it most."
Service
Heinz-Uwe Haus, professor of theatre, since 1992 a member of the Executive Committee of the International Society for the Study of European Ideas (ISSEI), Haifa, Israel, has been re-elected as chair of the Intercultural Group of ISSEI. As one of the largest networks of scholars from all continents, founded in 1984 in Bellagio, Italy, ISSEI focuses at biannual conferences, in cooperation with European universities, on the intellectual and cultural history and the emerging paradigms of thought in the making of the New Europe, its place in the world today and its future. Within this broad purview, most participants are particularly interested in the paradigmatic changes that have characterized the transition from the Middle Ages to modernity and today's global challenges. The Intercultural Group of ISSEI, established in 1988, confronts especially the increasing cultural diversity that brings about new social and political questions for conceptual schemes, mentalities and intellectual habits in the arts, literature, theatre and music. "In political parlance, the term 'intercultural dialogue' is still only loosely defined. But dialogue between cultures, the oldest and most fundamental mode of democratic conversation, is an antidote to rejection and violence. Its objective is to enable us to live together peacefully and constructively in a multicultural world and to develop a sense of community and belonging. The group is searching for 'enabling factors,' creating a mindset (on both sides) characterized by openness, curiosity and commitment, and the absence of a desire to 'win' the dialogue," Haus said in an interview with EuropNews, Athens, Jan. 17, 2023. ISSEI publishes The European Legacy (Taylor & Francis, London), an interdisciplinary, peer-reviewed journal, dedicated to quality scholarship, research and reviews on the historical, social, cultural, philosophical and institutional ideas and topics that contribute to European studies.
To submit information for inclusion in For the Record, write to ocm@udel.edu and include "For the Record" in the subject line.