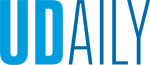 For the Record
Article by UDaily staff February 04, 2022
University community reports honors, presentations and appointments
For the Record provides information about recent professional activities and honors of University of Delaware faculty, staff, students and alumni.
Recent honors, presentations and appointments include the following:
Honors
Roderick L. Carey, assistant professor of human development and family sciences, has been named a 2022 Emerging Scholar by Diverse Issues in Higher Education. The article says Carey "deftly combines theory and practice in his teaching and research with the goal of information practitioners and institutions how to achieve better outcomes for Black and Latinx boys and young men. His school-based, qualitative interdisciplinary research on how schools shape college-going aspirations has been extensively published."
Department of Geography and Spatial Sciences Ph.D. student Matthew Walter has been awarded a 2022 Katherine S. McCarter Graduate Student Policy Award by the Ecological Society of America. As an awardee, Walter will learn about the legislative process and federal science funding, then participate in virtual visits with Delaware's Congressional delegation on Feb. 16 and 17. Walter is advised by Pinki Mondal, and his dissertation research uses satellite imagery to quantify urban vegetation and measure vulnerable populations' access to green space.
Presentations
Abby Donovan, professor of art and design and member of artist collective The 181, presents The Absolute Value of Infinity on Its Side (O Dissipation), as part of "Art on the Move" at Locust Projects in Miami, Florida, a project funded by an NEA Media Arts grant, Feb. 19 - April 9, 2022. The collective will activate a series of circumstantial compositions considering time-based obstruction, including: the ancient Mud Lake Canal, Reserve-Capacity wave maneuvers, attempts to spot the endangered snail kite, shadow-telling trails from Mabel Cody, and other anomalous successions. Joined by artists Cose Cosmiche (Milan, Italy), Emile Milgrim (Miami, Florida), Rat Bastard (Miami, Florida) and various passers-by, they take as their starting point the translation of something Franz Liszt is said to have written about a house concert by Frédéric Chopin: "…all idea of limit was lost, so that there seemed no boundary save the darkness of space."
Appointments
Jennifer Horney, founding director and professor of the Epidemiology Program in the College of Health Sciences, has been appointed by the Center for Preparedness and Response (CPR), a Federal Advisory Committee for the CDC, to the newly created Strategic Capacity Building and Innovation Program (SCIP) as part of the Preparedness and Response Review Working Group (SRWG). The workgroup provides guidance for improvement of preparedness and response capabilities to CDC. It consists of eight to nine experts in the fields relevant to public health preparedness and response, including epidemiology, lab science, health policy, health equity, emergency planning, disaster management and environmental health. Horney is a member of the Board of Scientific Counselors as part of the CPR. Horney said, "As we look towards what will be needed to build a robust public health emergency preparedness system postpandemic, the Preparedness and Response Review Working Group can provide expert insight to decision makers. I am excited to have an opportunity to contribute to this critical work at a time when everyone in public health must consider their contribution to rebuilding the nation's public health system."
Donielle Haughton has been named director of sales at the Courtyard by Marriott Newark – University of Delaware Hotel. She has over 15 years of experience working in the hospitality industry, including serving as director of sales and operations at the Holiday Inn Express and Suites, where she was responsible for managing and overseeing the corporate sales and the daily functions and management of the hotel's operations. In her new role at the Marriott, Haughton will be responsible for leading, planning and executing all sales-related initiatives and activities. She also will work closely with the Finance/Revenue team in generating financial projections. A graduate of Wilmington University, with a bachelor's degree in accounting and a minor in finance, Haughton won the Delaware Hotel and Lodging Association's manager of the year award in 2019.
To submit information for inclusion in For the Record, write to ocm@udel.edu and include "For the Record" in the subject line.