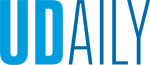 For the Record
Article by UDaily staff February 25, 2022
University community reports honors, presentations and publications
For the Record provides information about recent professional activities and honors of University of Delaware faculty, staff, students and alumni.
Recent honors, presentations and publications include the following:
Honors
Adrian McCleary, associate director of the University Studies Program, has recently been awarded the NACADA Region 2 Excellence in Advising- Advising Administrator Award. This award recognizes an individual who demonstrates qualities and practices that make significant contributions to the improvement of academic advising through direct academic advising services but whose primary responsibility is as an administrator. McCleary will be recognized at the upcoming Regional Conference on March 8 in Norfolk, Virginia.
Denise Lyons, UD alumna and affiliated assistant professor at the School of Nursing, was honored with the DAISY Lifetime Achievement Award provided by ChristianaCare. The DAISY Award is granted to extraordinary nurses with distinguished careers in clinical practice, administration, education and/or research that promotes the positive image of professional nursing, who have more than 25 years of service and who arerecognized by the broader nursing community as transformational nursing leaders. Lyons' wide-reaching efforts as clinical nurse specialist at ChristianaCare have impacted nursing education, practice and care for older adults through a geriatric certification review course she introduced in 2007 and operating as the leading force for the Institute for Healthcare Improvement's Age-Friendly Health System initiative at ChristianaCare. As an affiliated assistant professor, she works with Kathleen Schell, associate professor, researching the prevalence of orthostatic hypotension among hospitalized older adults at risk for falls. Additionally, she supports a variety of local causes and professional organizations such as serving as a medical volunteer for the Chester County Medical Reserve Corps, advisory board member for the Wilmington University DNP Program and advisory board member and assistant coach for Girls on the Run Chester County and YMCA of Greater Brandywine STRIDE. Lyons acquired her bachelor of science in nursing, master of science in nursing, and post-master's Certificate in Nursing from UD. "During her distinguished 30-year nursing career, Denise has impacted many lives," said Patricia Curtin, chief of Geriatric Medicine at ChristianaCare, who nominated Lyons for the award. "She is a dedicated, forward-thinking nurse who always offers a helping hand to her colleagues as they embrace projects to improve care for patients."
Capt. Alex Mayberry, an assistant professor of aerospace studies assigned to the University of Delaware's Air Force Reserve Officer Training Corps (AFROTC) Detachment 128, was recently named the AFROTC Northeast Region Education Officer of the Year for the 2020-21 academic year. In addition to his duties at UD, Capt. Mayberry also led 120 cadets from detachments across the nation through a hands-on leadership course in Alabama in the summer of 2021. This award recognizes top performance among the Northeast Region's 37 detachments, which prepare students from 361 colleges and universities for service in the U.S. Air and Space Forces. Mayberry is in his second academic year at UD, and this year he has been leading the cadet wing through their training as the Operations Flight Commander.
Presentations
On Feb. 22, 2022, Sheng Lu, associate professor of fashion and apparel studies, presented his research titled "U.S. Fashion Companies' Sourcing Strategy and Implications for Supply Chain Transparency" at a seminar as part of the 2022 Organisation for Economic Co-operation and Development (OECD) Forum on Due Diligence in the Garment and Footwear Industry. Other speakers for the session include Julia Hughes, president of the United States Fashion Industry Association, and Anna Walker, vice president of Public Affairs at Levi Strauss & Co.
Trevor A. Dawes, vice provost for libraries and museums and May Morris University Librarian, was the invited speaker at the spring meeting of the Colorado Alliance of Research Libraries on Feb. 22, 2022. Dawes' talk, "Equity, Diversity and Inclusion in Libraries: Recent Trends," examined the broader issues of EDIA in both academic and public libraries and suggested some tactics that libraries and librarians may take to build and sustain more equitable and inclusive spaces.
Publications
A paper coauthored by Fabio Gozalez-Arias, Ph.D. candidate in chemistry and biochemistry at UD; Jodi Hadden-Perilla and Juan Perilla, both assistant professors of chemistry and biochemistry at UD, Tyler Reddy and John Stone has been selected to receive the CiSE 2020 Best Paper Award by a committee formed of members of the editorial board. Titled "Scalable Analysis of Authentic Viral Envelopes on FRONTERA," the paper was published in the peer-reviewed Computing in Science & Engineering (vol. 22, no. 6, pp. 11-20, 2020). The Institute of Electrical and Electronics Engineers(IEEE), publisher of Computing in Science and Engineering, is the world's largest technical professional organization dedicated to advancing technology for the benefit of humanity.
Stephanie Raible, assistant professor of business administration, has published a new textbook with J.H. Kucher titled Social Entrepreneurship: A Practice-based Approach to Social Innovation. The book, which hit #1 in new releases for nonprofits and charities, provides a comprehensive guide to the building blocks of sustainable social enterprise, exploring how core elements contribute to either the success or failure of the social venture. It analyzes the key skills needed to synthesize effective business practices with effective social innovation and points out both what works and what does not. Taking a practical approach, the book demonstrates how big ideas can be transformed into entities that produce lasting change.
To submit information for inclusion in For the Record, write to ocm@udel.edu and include "For the Record" in the subject line.