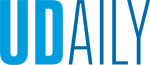 For the Record
Article by UDaily staff February 11, 2022
University community reports honors, publications and appointments
For the Record provides information about recent professional activities and honors of University of Delaware faculty, staff, students and alumni.
Recent honors, publications and appointments include the following:
Honors
Matthieu Ahouangbenon, a doctoral student in the Earth Observation for Sustainable Ecosystem and Livelihood (EASEL) Lab run by Pinki Mondal of the Department of Geography and Spatial Sciences, received the 2022-23 Student Research Award from the Human Dimensions of Global Change specialty group in the American Association of Geographers. Born in Benin, Ahouangbenon joined the EASEL lab in fall 2020 and focuses on the applications of remote sensing in agriculture. He has already earned two master of science degrees, completing the second as a Fulbright Scholar at the State University of New York, College of Environmental Sciences and Forestry, where he worked on the projected impacts of climate change on maize, millet and rice in West Africa, employing a GIS/remote sensing based approach.
Publications
Bernard McKenna, associate professor of English, is the author of The Baltimore Black Sox: A Negro Leagues History, 1913-1936, published by McFarland. According to the publisher, this comprehensive history of the Baltimore Black Sox "examines the social and cultural forces that gave birth to the club and informed its development. The author describes aspects of Baltimore's history in the first decades of the 20th century, details the team's year-by-year performance, explores front-office and management dynamics and traces the shaping of the Negro Leagues. The history of the Black Sox's home ballparks and of the people who worked for the team both on and off the field are included."
Wendy Bellion, Sewell C. Biggs Chair in American Art History and director of the Center for Material Culture Studies, is the author of an article in Smithsonian Magazine discussing the statue of King George III that was destroyed by American colonists in July 1776. "In the two and a half centuries since, pictures and pieces of the statue, together with reenactments of the dramatic toppling, have helped tell a vivid story about the American Revolution," Bellion writes. Her article, published Jan. 28, describes how the statue, the subject of a new exhibition at the New York Historical Society, continues to be part of the ongoing national debate about public monuments.
Appointments
Fei Xie, Chaplin Tyler Professor of Finance and Iannaccone Faculty Fellow at UD's Lerner College of Business and Economics, was named to the editorial board of newly created The ECGI Blog, a publication of the European Corporate Governance Institute. It features a selection of themed articles on corporate governance, corporate responsibility and stewardship to provoke and influence debate on pressing issues of importance.
To submit information for inclusion in For the Record, write to ocm@udel.edu and include "For the Record" in the subject line.