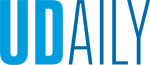 Expanding Access to Diverse Materials
Article by Allison Ebner Illustration by Jaynell Keely February 18, 2022
Newly acquired African American primary source materials highlight untold, overlooked histories
Newspapers, photographs, postcards, maps and other primary sources offer firsthand testimonies of the past. Materials like these provide inside looks into history, often humanizing what we've read about in textbooks and introducing that which has been left out.
With funding provided by a Unidel Foundation award, the University of Delaware Library, Museums and Press has acquired digitized primary source materials that reflect the experiences of African Americans from the 18th through 21st centuries. Among these new resources are plantation records; Black-owned newspapers; and archival records of the NAACP, the country's preeminent civil rights organization.
While many of these primary sources are hundreds of years old, they are just as relevant to today's climate and conversations. With these materials, students and researchers can explore how the past informs the present. They can delve into firsthand experiences of Black Americans who lived through the Abolitionist Movement and the Civil Rights Movement to come to a better understanding of the present day conditions that have led to the Black Lives Matter movement.
These collections of primary sources also give faculty the opportunity to transform their curricula with unique, hands-on projects using these easily and instantaneously accessible materials. This semester, Kathryn Benjamin Golden, assistant professor of Africana studies, will incorporate these primary sources into a critical reading exercise in her "American Slavery" course. Her students will analyze the historical production of a primary source document—paying close attention to who wrote the piece, why, when, where and for what audience—to better understand the source's aims and how it relates to the course material.
Benjamin Golden is one of several faculty members that librarians consulted with to identify which collections would best support the research interests of the UD community. "Now students in my courses and beyond can collect primary sources about the institution of slavery in Delaware and beyond, about the agricultural south, about race, power and about enslaved people's lives more broadly," Benjamin Golden said. "It is great to now have such rich offerings for students to dive into and begin to encounter these glimpses into our origins, and Black people's instrumental roles in this nation's foundation."
Cheryl D. Hicks, associate professor of Africana studies and history who also consulted with librarians on these collections, agreed. "These wonderful acquisitions will get students—in course assignments and larger research projects—to think about the complexity of everyday Black life …," she said.
Many of the newly acquired primary sources speak to the formative period of enslavement. In one collection, researchers will find documents about the personal lives of plantation owners, the enslaved and their families. In another, they will find slavery-related petitions presented to state legislatures from the American Revolution through the Civil War, including more than 800 petitions to the Delaware Legislature.
"Access to digitized plantation records and records related to enslaved people's lives and historical contributions is a tremendous resource and holds a certain power to correct old stories and tell new ones," said Benjamin Golden. The access to these collections "makes rare and previously unstudied documents instantaneously available to students and scholars in our community, and provides for the narration and interpretation of counter-narratives, which are crucial in the telling of fuller, richer narratives about our past and about ourselves," Benjamin Golden explained.
Within these recently added collections, there is a wide variety of newspapers that offer a window into the history, culture and daily life of the Black experience. Through these newspapers, students can explore how far-reaching the Black press was; how the news media portrayed and covered the Black experience; and real-time reporting of events, persons and locations of protests throughout the years.
Another notable new addition is The Papers of the NAACP, which includes archives from 1909-1972 along with documents from the national office and local branches from all 50 states, charting a tumultuous period in U.S. history. "The addition of the NAACP papers gives researchers a firsthand account regarding the challenges Black citizens faced, the significance of local and national leadership, and how this civil rights organization shaped the Black freedom struggle in 20th-century America," Hicks said.
Spanning four centuries, these newly acquired primary source materials provide a front-row seat to history, encouraging students and researchers to delve deeper and, as Benjamin Golden said, "correct old stories and tell new ones."
Enabling the UD community to research and explore under-examined and underrepresented stories and cultures is of paramount importance to the Library, Museums and Press.
"I extend my gratitude to the Unidel Foundation for their support of these important collections that will help our students strengthen their critical thinking skills; support the UD Anti-Racism Initiative with a more inclusive collection; and support collaborative teaching and research across multiple disciplines," said Trevor A. Dawes, vice provost for libraries and museums and May Morris University Librarian at the Library, Museums and Press.
Through these newly acquired primary source materials, the Library, Museums and Press can further support the University's traditional academic disciplines, interdisciplinary and global programs, and campus-wide initiatives in their shared efforts to foster global citizens and to advance and enhance our world.
To explore these new digital collections, the UD community can visit the Library's databases, including the ProQuest History Vault, Black Life in America, and Anatomy of Protest in America.
Editor's Note: The illustration for this article includes photos from the Mary McLeod Bethune Papers: The Bethune Foundation Collection, Part 1: Writings, Diaries, Scrapbooks, Biographical Materials, and Files on the National Youth Administration and Women's Organizations, 1918-1955, accessible through the ProQuest History Vault database. This office memorandum is from Centers of the Southern Struggle: FBI Files on Montgomery, Albany, St. Augustine, Selma, and Memphis, accessible through the ProQuest History Vault database. The newspaper clipping is from Kansas City Times (published as The Morning Kansas City Star The Kansas City Times) on Oct. 7, 1967, accessible through the Black Life in America database.