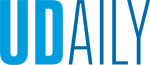 UD student launching Black boarding school
Article by Diane Stopyra Photos by Evan Krape and courtesy of Chanel Gaither February 28, 2022
Chanel Gaither continues a powerful legacy
In fifth grade, Chanel Gaither's teacher called her the N-word.
The moment still stings. Thirty years later, she can picture it in raw, vivid detail.
How a woman, an educator tasked with shaping impressionable young minds, stood before a classroom in Queens, New York, and insisted that America's slaves had been compensated for their labor. Gaither, an eager student wearing pigtails that day, had raised her hand to protest: "I don't think that's accurate." She can still hear the word "liar" hurled back at her, followed by the most egregious of racial slurs. Gaither's instinct — naturally, at the tender age of 9 — was to speak with her parents. She reached for a phone mounted to the wall of the classroom.
And that's when the teacher struck her.
Because Gaither hit the woman back, administrators accused the fifth grader, a straight-A student with a pristine record, of having anger issues, and they attempted to move her to a special education wing of the building for the remainder of the year. Gaither's parents threatened legal action, then transferred her to a new school in Queens with a Black woman at the helm. 
It was a traumatic ordeal, but the experience was something else, too: a catalyst.
"People often ask me for my 'why'," says Gaither. "This is what keeps me going."
Now a doctoral student at the University of Delaware Joseph R. Biden, Jr. School of Public Policy and Administration studying education policy, Gaither is on a mission to protect a new generation of students from racial trauma in the classroom. In the fall of 2023, she will launch the Ascend Legacy Academy, a boarding school slated for West Chester, Pennsylvania, where Black educators will affirm the identity of their Black pupils. 
"I'm not saying there aren't great teachers who are white — I've had many," says Gaither, who earned her master's in public administration from UD in 2013. "But when you send your children to school, you want to know they are being cared for, that they're being nurtured. And for Black children — I've seen it so many times — this is not always the case. They deserve an option where their psychological safety is protected." 
This summer, a pilot program will introduce potential scholars to the school's ethos: On Ascend grounds, loving will be just as important as learning. 
"I think of education as a form of ministry," Gaither says. "You can't speak to people's minds until you touch their hearts." 
A storied history
The Ascend mission has deep, uniquely American roots. 
Prior to the court-mandated desegregation of the 1960s, several hundred historically Black boarding schools operated throughout the country. Largely opened in the South by philanthropists and religious organizations after states failed to provide education for Black children following the Civil War, the institutions maintained a sterling reputation, setting high standards for pupils not just in terms of academics, but character.   
"It's not like Black children appeared after the Brown-versus-Board-of-Education decision and said, 'Here we are'!" Gaither says. "Scholarly excellence was already happening in the Black community. People fail to realize the expectations that were in place. These schools may not have had the same books or resources as the school down the street, but they set the bar high." 
Regardless of their performance, after integration, the institutions struggled to find funding. Popular, if naive, wisdom held that the issue of educational discrimination had been put to bed when Ruby Bridges made her legendary walk into a Louisiana elementary school in 1960. And given the successful rebuke of the nation's separate-but-equal doctrine as racist, potential donors worried about contributing to any initiative conceivably perceived as such. Today, only four Black boarding schools remain in the U.S. 
With the shuttering of these places, the door closed on more than just buildings.
"We forget that integration happened only for students," Gaither says. "What happened to the educators? The teachers were displaced, the administrators were displaced, and these people had been pivotal to the education of Black children — to their coming of age — both in the classroom and out. They attended church with the families of their students, they went to a student's home if something was wrong. With integration, these connections disappeared." 
For some, the loss still carries a sense of grief.
"I'm not going to make a blanket statement that integration was horrible or that it should never have happened," Gaither says. "But I do think it distracted the Black population from maintaining a sense of its own community."
Continuing a legacy
The idea for opening her own Black boarding school came into focus for Gaither in 2019, when she worked as the assistant dean of outreach and admissions for her undergraduate alma mater, the University of Virginia. In this role, she visited area high schools to speak with teenagers about their future. In one rural Virginia location, teaching staff told Gaither that their students "would be lucky to even graduate."
"I left, I cried and I felt so defeated," Gaither says. "If this is the level of expectation for students when they walk into the building, if this is the culture, how do we anticipate kids will fare in — forget college — life?"
Gaither made a promise to herself: Instead of standing by and letting life happen to her community, she would take matters into her own hands. In 2020, she enrolled in the doctoral program at UD, where Black boarding schools became the focus of her dissertation research. Plans for the Ascend Legacy Academy began to crystallize.
Then, a police officer murdered George Floyd.
Uprisings around the country reignited a national discussion about America's roiling history of white violence, and Gaither's project became personal — or, at least, more personal.
As the founder of the Minorities Achieving Collegiate Success (MACS) nonprofit, based in Wilmington, Gaither has helped hundreds of teenage students across the nation and abroad navigate the college admissions process. At a protest during the ongoing racial reckoning of 2020, an officer sprayed one of her mentees in the face with Mace.
"Words cannot express the weight I feel as a woman of color and an educator helping 15-, 16-, 17-year-olds process their emotions through this period," Gaither says. "I am also the aunt of three Black boys — nephews I have to constantly affirm, because I can't bear the thought of this world stealing their joy."
She began working overtime (frequently waking up at 3:30 a.m.) on the launch of the Ascend Legacy Academy, a school named for the way future students, ninth through 12th-grade boys, are expected to lift up and improve their communities after graduating. Gaither secured an investor necessary for a $300,000 pre-operative phase, she commissioned architectural drawings for a $25 million building, and she launched a fundraising campaign. Meanwhile, she has secured a temporary site for Ascend's pilot program in Exton, Pennsylvania, where up to 25 potential pupils will get an inside look at the operation this summer.
Gaither also assembled an executive board comprising a Google employee, a MACS alumna/Microsoft employee, a former aide to U.S. Sen. Cory Booker and two lawyers who, like Gaither, graduated with undergraduate degrees from University of Virginia — in other words, all prominent members of the Black community committed to mentoring Ascend students. Consulting with former teachers of her own, Gaither then compiled what is known as a progressive education curriculum, a pedagogical model that prioritizes globalization, experiential learning, entrepreneurship and critical thinking.
While much of this curriculum is fairly standard (multivariate calculus, algebra, geometry, literature), much of it is unorthodox. As part of a wellness component, students will do yoga, grow their own food and engage in spiritual exploration. Ascend will partner with a yet-to-be-determined nondenominational church, and an on-site chaplain will help students grow in their faith — whatever that faith may be. In the grand tradition of the Black boarding schools that came before, Ascend will set high expectations for its pupils… mind, body and spirit.
"Today in education, we seem to talk about Black and brown students only in terms of their deficits," Gaither says. "But if you set the bar low, they won't aim high. Let's talk about the strengths they do have. Let's speak life into them."
A nonnegotiable requirement will be a study abroad experience in Dubai, where Gaither plans to open an affiliate school — she has extensive ties in the United Arab Emirates due to the college counseling workshops she has conducted in that part of the world through her MACS nonprofit.
Crucially, Ascend high schoolers will also study critical race theory.
"It amazes me there is even a debate in this country surrounding whether or not to teach Black students their history," Gaither says. "Affirming children is so important, and you can't affirm someone if they don't know who they are."
Sparking dialogue
At the age of 39, after nearly two decades in the field of education, Gaither still sometimes can't believe how far she's come.
"I was a first-generation college student, so the idea of this little Black girl in pigtails from New York obtaining her doctorate? There are times I feel like I don't know if I can do this," she says. "It doesn't feel real."
But, during any moments of doubt, mentors at UD have provided crucial validation and guidance. Gaither points especially to Kenneth Shores, assistant professor of education policy: "He has been an instrumental sounding board and thought partner. To have someone like him believing in this project… that keeps me pushing."
But not everyone has been so supportive.
"My peers have questioned whether this is reverse racism," Gaither says. "It is almost a form of cognitive dissonance. On the one hand, people say segregation is awful. But, on the other hand, white families flee their communities rather than send their kids to school with children of color. The country is more segregated now than before integration."
The assertion is backed up by data. According to a nationwide analysis from researchers at the University of California, Berkeley, more than 80% of America's large metropolitan areas were more segregated in 2019 than 1990. And, between 1996 and 2016, the number of Black children enrolled in racially segregated schools, in which less than 40% of students are white, rose from 59 to 71%.
"So why is it wrong to want to be intentional about the way this is happening to my community?" Gaither says.
To move the needle of public opinion, she is producing a documentary chronicling the opening of Ascend as well as the mission of the nation's other Black boarding schools. Set for release this spring, in-person showings will be held at still-to-be-determined locations.
If this all sounds like an uphill climb — affirming the identity of young Black men at a time when they're presumed guilty until proven innocent, persisting in the face of judgment from discomfited critics, launching a new school with an unconventional curriculum — then yes, that's a fair assessment.
But Gaither isn't worried.
While society has continually failed to learn from history, she believes, the upcoming generation is ready and eager to learn, to heal, to ascend.
"It is time to create generational wealth and break generational curses," Gaither says. "This world is about to be astounded by what our children can do."