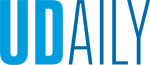 UD grad named ambassador to Bahrain
Article by Margo McDonough Photos courtesy of Steven Bondy February 09, 2022
Steven Bondy becomes third Blue Hen to be a U.S. ambassador
When Steven C. Bondy went before the Senate Foreign Relations Committee in October to be considered for the position of U.S. Ambassador to the Kingdom of Bahrain, it didn't take him long to show his Blue Hen colors. In the second sentence of his opening statement, he proudly noted that he and President Joe Biden are both University of Delaware graduates.
The United States Senate confirmed Bondy in December, he was sworn in at the end of January, and he and his wife, Meghan, will be relocating to Bahrain in early February. The ambassadorship marks the zenith of Bondy's long and successful career in the U.S. Department of State and Foreign Service.
Roles that he held previously include chargé d' affaires and deputy chief of mission at the U.S. Embassy in the United Arab Emirates (2017-2020), foreign policy adviser to the commanding general of the U.S. Joint Special Operations Command (2013-2016) and political/economic counselor at the U.S. Embassy in Bahrain (2004-2007). He also served in two war zones, at the U.S. Embassy in Kabul, Afghanistan (2016-17), and in Baghdad, Iraq (2009-10).
Bondy is only the third UD graduate to become a U.S. ambassador, the first, Joseph A. Mendenhall (Class of 1940), served as Ambassador to Madagascar from 1972 to 1975; the second, Clyde Bishop (master's and doctorate at UD), served as Ambassador to the Marshall Islands from 2006 through 2009. Bondy also is only the second U.S. Ambassador to Bahrain of Jewish ancestry.
As a high school senior in Livingston, New Jersey, the only thing certain to Bondy was that he wanted to study political science at the University of Delaware. "I received a world-class education at UD; it's the place where I found my path in life," he says. While his high school classmate Chris Christie (Class of 1984) already seemed to have his game plan in place when he arrived at UD — Christie was president of student government in 1984 and from 2000 to 2018 was governor of New Jersey — Bondy didn't know exactly what he wanted to do.
"If you had said 'foreign service' to me back then, I might have thought of the Foreign Legion," Bondy said, ruefully. But he knew he wanted to travel and knew that he wanted to learn more about the world. Thanks to professors like Mark J. Miller, Emma Smith Morris Professor Emeritus, and the late James R. Soles, Distinguished Professor Emeritus, Bondy learned about opportunities both inside and outside of government to work internationally. He took advantage of experiential learning programs, including a study abroad to the United Kingdom and an internship in the Wilmington office of then-U.S. Sen. Joe Biden in the spring of 1984.
"When I mention this to people in D.C. today, they can't believe I interned with President Biden," Bondy said.
During his senior year at UD, Bondy lived in the French House (La Maison Francaise), a special-interest housing option at the time. French was the only language allowed in this rambling old Victorian on West Main Street, and it was there that Bondy's foreign language fluency took off.  Today, he speaks Arabic and French and also is conversant in Farsi, Turkish and Spanish.               
Miller and Soles frequently served as a sounding board throughout Bondy's undergraduate years. He excelled in economics as well as political science and upon the advice of these professors decided to pursue his master's in economics. Bondy graduated from the College of Arts and Sciences and then what is now the Alfred Lerner College of Business and Economics. Upon receiving his graduate degree,
Bondy spent several years working for a large American electronics and fiber optics company, proving himself and waiting patiently for his first foreign assignment. When his boss told him: "Keep up the good work and we'll send you overseas in 20 years," Bondy joined the State Department and never looked back.
"The U.S. Foreign Service has been an amazing place to spend my career," he said. "It gives you such a varied look at life, and by working in so many different places your horizons are widened. My wife, Meghan, and our children, Rachel and Drew, also were enriched by traveling the world and gaining this global perspective.
"And as I get older, my appreciation for the public service dimension of the job has deepened. My contributions have a direct impact on the security of our nation."
Bondy's goals as U.S. ambassador to Bahrain include, first and foremost, the safety and security of the approximately 10,000 Americans who live and work there, including a large U.S. military presence. Additionally, Bondy will work to continue strengthening relations between Bahrain and Israel after the 2020 Abraham Accords agreement, which normalized relations between the two countries, and relations between the United Arab Emirates and Israel. 
He also will focus on advancing human rights and political participation in Bahrain, particularly in light of the upcoming 2022 parliamentary elections. "We approach this work from a position of humility," Bondy said. "We aren't preaching; we are looking to have open and honest exchanges on these important matters."
The couple plans to spend weekends and down time from work interacting with embassy staff, members of the U.S. expatriate and military community, and Bahrainis. (Meghan is a business development manager with a financial technology company, focusing on European-based partnerships.)            
"What I have missed the most since my last tenure in Bahrain are the people," Bondy said. "They are so warm and welcoming. Every positive interaction that a Bahraini has with an American — whether it's me or the American family who lives in their neighborhood — further strengthens our countries' friendship."
For those UD students itching to follow Bondy's path, stay tuned, because Bondy said he would like to see current embassy internship opportunities expanded. He said he also plans to learn more about a program that sends Bahraini students to UD.       
For those students who don't have their career plans neatly lined up yet, he offered this advice: "First, rely on your advisers, like I did with Drs. Miller and Soles. If you don't feel like the relationship is working, go get another adviser. But, whatever you do, don't go it alone. Secondly, don't ever forget that you are at a stellar institution. Take advantage of everything that the University of Delaware has to offer. My start at UD is what led me to this life of adventure in the public service. It's the thrill of a lifetime to be in the position that I'm in now."