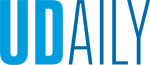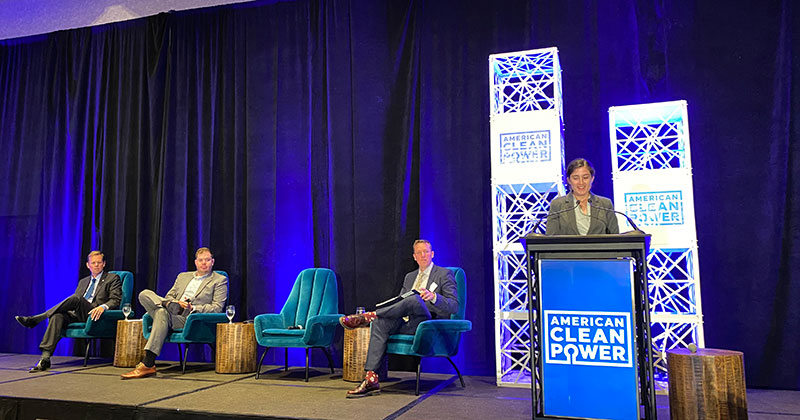 Engaging communities in offshore wind projects
Article by Mark Jolly-Van Bodegraven Photo courtesy of Sara Parkison February 22, 2022
PhD candidate starts federal fellowship at Bureau of Ocean Energy Management
Sara Parkison has spent most of her time in graduate school studying innovative vehicle-to-grid systems developed here at the University of Delaware by her adviser, Willett Kempton. When most people think about that work, they tend to focus on the electric vehicles, which serve as batteries to smooth out fluctuations in renewable electricity supply when they're not being driven.
But Parkison points out it's really about the grid, the system that connects the cars at one end to whatever is generating the electricity at the other. For the research done by Parkison, Kempton and their colleagues at UD's Center for Research in Wind (CReW), that is usually offshore wind turbines.
"It is all about making the system work," Parkison said. "My academic focus is on the sociotechnical dynamics of energy systems -- policies, economics, infrastructure, technology, social variables and so on. I actually do a lot of work on offshore wind deployment and energy transitions."
Like many of the people she speaks with about her research, the Ph.D. candidate in the School of Marine Science and Policy had her own limited view when it came to the Dean John A. Knauss Marine Policy Fellowship, thinking it was for people studying, for example, marine biology, fisheries, chemistry and physical oceanography. And it can be all of those. But in talking with her fellow marine policy Ph.D. candidate Nicole Rucker, who just finished up her yearlong Knauss Fellowship, Parkison learned there were many opportunities that could fit her specialty.
At the beginning of this month, Parkison began work as a Knauss Fellow for the Bureau of Ocean Energy Management's Office of Environmental Programs in the U.S. Department of the Interior. The office liked her offshore wind experience, and Parkison liked the job they were seeking a Knauss Fellow to fill: engagement adviser for interagency partnerships and underserved communities.
It's a long and very federal-government kind of title, but the work fit Parkison's passion for meaningful work, her academic experience and her desire to further develop her public engagement skills while working to ensure people of coastal communities are intentionally included in the transition from a fossil fuel energy system to a renewable one.
"I'll be working with other agencies like the Department of Energy Wind Energy Technologies Office and Sea Grant's new Offshore Wind Liaison Office, as well as state offices, local communities and tribal nations to figure out the relationship between these entities and the rollout of offshore wind. It has an environmental justice component to it that I'm very excited about," Parkison said. "The technology exists. We can make the world more sustainable and mitigate climate change. The problem is the social component, how to make it work within our political and public spheres, but also make it support our public welfare."
Connecting the latest science and technology to the public in ways that will make both the people and the environment of our coastal communities stronger and healthier is one of the central goals of the National Sea Grant College Program, which awards Knauss Fellowships to graduate students each year. The Knauss program places fellows in positions throughout both the legislative and executive branches of the federal government. Parkison was nominated for the fellowship by the Delaware Sea Grant College Program (DESG).
For Parkison, the process of applying to DESG, being named a finalist by the National Sea Grant Program and matching with the specific job at the Bureau of Ocean Energy Management has been unexpected but promising. She is looking forward to engaging communities along the coast where offshore wind turbines will be deployed to figure out how their needs can be addressed and their lives improved by the industry. And she believes the work will enhance her research so far as a graduate student and give her a way to use her skills to influence policy and better society.
"This particular position will allow me to work on developing an environmental justice plan and developing policy recommendations based on public input for offshore wind deployment," Parkison said. "One possible project I'm excited about is digging in on how oil and natural gas workforces are impacted by this transition, and figuring out how to tap into these existing, skilled labor workforces that are already trained and bring them into [the energy] transition. That would be one part of the overall effort to learn from communities how they may be impacted, what their needs are and how to ensure they are included in the transition to a new system."