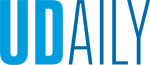 UD Wind Ensemble plays Prague
Article by Diana Milburn Photos courtesy of Lauren Reynolds December 09, 2022
International audience fills the Great Hall at Žofín Palace
The University of Delaware Wind Ensemble was one of only eight ensembles invited to play at the World Association for Symphonic Bands and Ensembles (WASBE) Conference in Prague, Czech Republic, in July of 2022. WASBE was established to promote the international exchange of music and ideas. The participating musicians go beyond their national borders and move beyond cultural awareness to remind us all that art and music informs, inspires, empowers enlightenment and fuels change.
The UD Wind Ensemble's 49 students and four faculty and staff members, under the direction of Lauren Reynolds, director of concert bands for the School of Music, played three concerts in eight days at stunningly beautiful venues around the magical city of Prague. Evenings when not performing were spent by attending other performances, like the U.S. Marine Band and the Prague Castle and Czech Police Band concert at St. Vitus Cathedral. Students experienced the planning, process, and discipline of rehearsal and performances bookended by international travel, and the pleasure and wonder of new cultural experiences.
Reynolds shared a few thoughts in a question-and-answer format.
Q: With all of those musicians, instruments and luggage, did any of it end up in Peoria instead of Prague?
Reynolds: Organized, detailed dissemination of important information early and often, and planning, planning, planning. Instruments were hand-carried, checked, or rented from local sources. A baritone saxophone was damaged in travel but playable: claim filed. One very important bag of specialized percussion instruments that had apparently flown around on its own tour provided the drama when it arrived only minutes before the most important performance of the tour, to the great relief of the percussion soloists.
Q: What was your favorite part of the tour?
Reynolds: My favorite part of the tour was watching the proud expressions on my students' faces as they took in the thunderous applause after their performance at the WASBE Conference. That memory will be imprinted on my mind for the rest of my life.