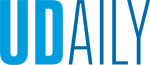 Rideshare safety
Article by University of Delaware Police Photo by iStock December 08, 2022
UD Police offer tips for safe travel
With increased use of rideshare services, there is also increased need for awareness of essential safety practices.
University of Delaware Police partnered with members of the Interfraternity Council, Phi Sigma Sigma Sorority and Alpha Sigma Alpha Sorority to host a rideshare safety presentation earlier this month on campus.
Featured speakers for the event were Seymour and Marci Josephson and their daughter, Sidney, who is a 2018 UD graduate, who shared their own story.
For the Josephsons, spreading the word about rideshare safety is deeply personal, fueled by an unfathomable family tragedy. In 2019, their daughter Samantha (Sami) was a student at the University of South Carolina when she was kidnaped and murdered by a person posing as a rideshare driver.
The Josephsons have dedicated themselves to educating others on the importance of rideshare safety so that other families will not have to suffer the same loss.
In honor of their daughter, they are using Sami's name as an acronym to remind rideshare users to:
Stop – review safety features
Ask –what's my name?
Match – the license plate
Inform –share details with your ride with friends
The Josephsons have established the #WHATSMYNAME Foundation in honor of their daughter. To help educate the public, the foundation has produced several public service announcements featuring celebrities, such as musician Darius Rucker, actor Jason Alexander, basketball player Dawn Staley and hockey player Ross Colton, among others.
"We want to remind everyone in the University community about the importance of safeguarding themselves at all times," said UD Police Chief Patrick Ogden. "Specifically for rideshare users, a few simple steps that everyone can take could make all the difference."
For information on safety and wellness topics at UD, visit www.udel.edu/safety.